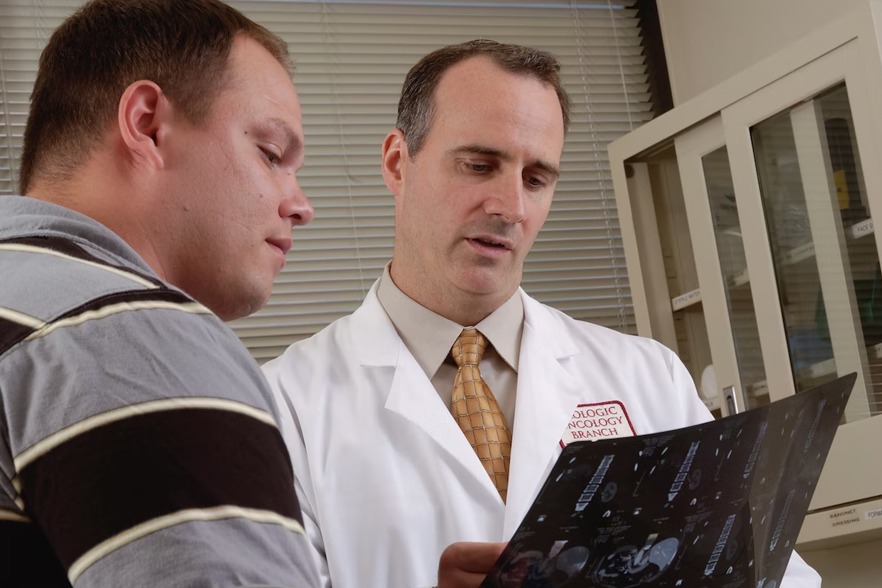 At the start of 2022, an Outlook Survey by KPMG indicated that the most attractive investment options for the next 14 months would be in virtual health, EHRs, and improved clinical workflow solutions. A major theme running through the inputs provided by 300 leaders from the healthcare and life sciences sector was regarding better sharing of data. We are seeing more investment in innovations that connect data across apps, platforms, programs and electronic health records – leading to fully connected health systems. This is in line with the Cures Act Final Rule that is mandating improved choice and data transparency for patients.
Healthtech is now joining fintech and insurtech as a booming industry that is providing healthcare organizations, and allied fields with modern medical technology platforms. Medical practices though lag when it comes to investing in technology. One of the main reasons is the time, resources, and finances that are needed to implement new medical technology solutions. However, the surprising insight for those that have gone through the process is that while it might be a shake-up at the start, the time and cost-saving advantages in the long run heavily outweigh the early disruptions.
It is daunting for medical professionals to know which technology will work for them from the myriad solutions available in the market. This is often a stumbling block for medical practices.. iTech has over 15 years of developing various healthcare technologies and our approach is to lay out the options to our clients for a smooth, transparent, and effective transition to technology that works for them. From our consultations, with our clients, these are the 4 medical technologies that most frequently come up and are worthwhile evaluating.
Integration and interoperability of EHR systems
Over 89% of hospitals and physician practices in the US are using EHR systems. That sounds like an encouraging statistic, doesn't it? The truth though is that we haven't been able to completely wring away paper documentation from the healthcare workflows. Sadly most electronic health record solutions are quite inadequate. They use obsolete platforms and technology that do not support the digital needs of today.
Most of the current systems started out as billing software that added clinical components with little thought toward usability. This combination of poor user workflows and excessive documentation has made EHR solutions a bane rather than a boon in many aspects.
The obvious answer is to migrate to more cutting-edge technology. EHR trends in 2022 are bringing integration and interoperability front and center. This is in line with the Cures Act Final rule that makes it mandatory by Oct 2022 to provide patients access to health information and this requires a focus on interoperability.
When health providers are evaluating new EHR platforms, interoperability and integration features must be at the top of the list. It must also address physician workflows and be a superior answer to existing usability pain points.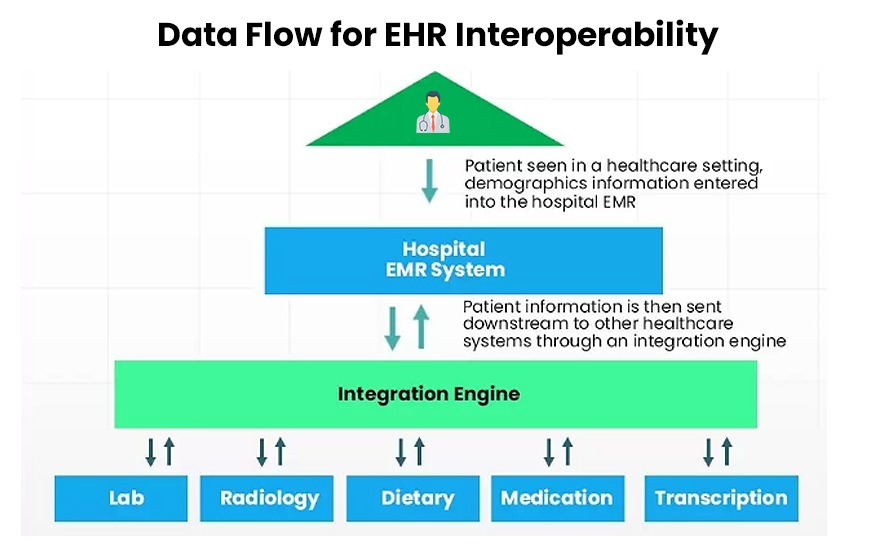 However, the cost is the inhibiting factor for physician-run practices, unlike large health organizations that wouldn't blink an eye at EMR solutions that run into hundreds of thousands of dollars.  The good news is that there are proven solutions on the market, like iTech's RehabOne, that won't break the bank.
Document digitization software
As AI becomes more accessible and powerful, we are seeing it becoming an integral part of most innovative solutions. A case in point is AI-powered document digitization. To make "all" health information electronically accessible is quite complex. This is because there is still a strong paper trail running through the existing healthcare workflows. Even if the information is digital, it can often be unstructured as it may be stored as PDFs (images), emails, etc. Converting this diverse mix of formats is possible through a document management process that includes AI.
AI-powered document digitization will read the text the same way that humans do. The advantage is that it understands context and that is why it scores over older optical character recognition software (OCR). Intelligent document processing software such as DocExtract, uses machine learning and neural networks, to train algorithms specifically for a company's requirements. These could be patients' medical records, prescription slips, physician notes or clinical trial documentation among others.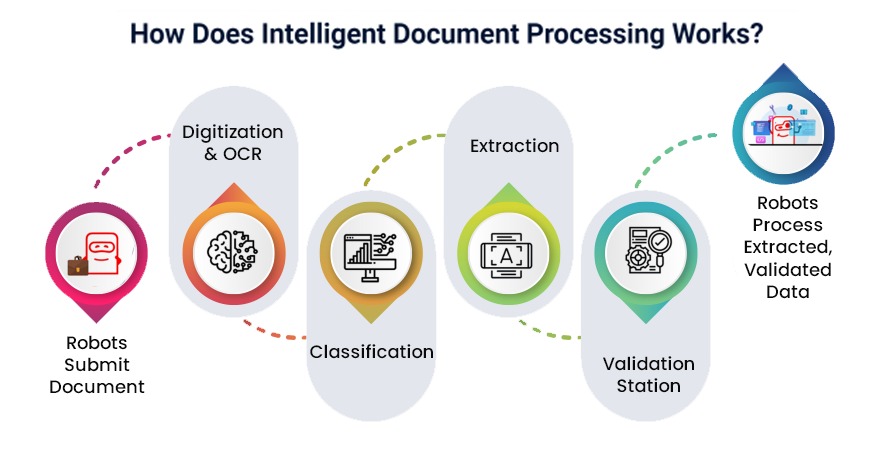 Document digitization services for the healthcare sector differ from other industries in that it has to be compliant with HIPAA regulations. Make sure that your provider has HIPAA certification.
Patient portals with online scheduling
Not too long ago the only way for a patient to interact with their physician or get their medical records was by calling the clinic and speaking to the receptionist. After numerous phone tags or being kept on hold, the request would finally be put through. The pandemic had one silver lining and that was that patients are now ready to accept digital-based practices to make appointments, get prescription refills, and track their medical history.
Patients are more likely to choose medical practitioners who make it easier for them to access their medical health information. An effective patient portal must include these core features:
New patient registration
Secure login access
View health information eg. clinical notes, lab results
Viewing and making bill payments online
Prescription renewals
Filling out previsit forms / new appointments
HIPAA-compliant messaging (outbound appointment reminders, inbound patient messages to the healthcare team)
Virtual consultation apps – telemedicine
Because patients can seek online consultation from home or at work, it makes medical care more accessible. Virtual consultation proved its worth during the pandemic, in fact, iTech developed a telemedicine app in a record time of 4 months for a Georgia-based healthcare service. Since virtual consultation apps are receiving and transmitting sensitive personal health information PHI, the app we developed has a HIPAA compliant file management system that uses encryption technology to secure data during transit.
While virtual consultations spiked during the pandemic, their popularity has taken a slight dip. It is definitely not a cheap knockoff for an in-person consultation. It has the potential to make healthcare equitable to 89% of US adults who own a smartphone. When used appropriately, it benefits patient health and reduces physician workload.
"If this is a medical emergency, please hang up and dial 911 or go to the nearest emergency room."  This recorded message often greets a frantic call to a physician after consultation hours. This often leaves sick callers or homecare providers with a difficult decision. ER services are 12 times more expensive than a visit to a physician's clinic. A video consult with a family physician or a 24/7 video health center can make the decision of a trip to the ER more effective in most cases. This is just one use case and there are many more. It is most effective in mental health consultation and also in managing chronic disease. Some patients with well-controlled chronic diseases might need to see their physician just once a year, while others might need a monthly evaluation. In either case, wearable devices that can monitor blood pressure or sugar levels can be connected to the EHR system which can allow for more frequent medication adjustments.
When choosing a technology partner to develop a telemedicine app, look for those that configure the platform specifically for your service. For instance, you might want to also provide specialty provider references in case your patient's diagnosis requires it. It should also be intuitive and easy to use for both patients and clinicians.
Talk to healthcare technology experts at iTech to learn more about how our cost-effective yet fully integrated solutions can streamline your technology requirements.