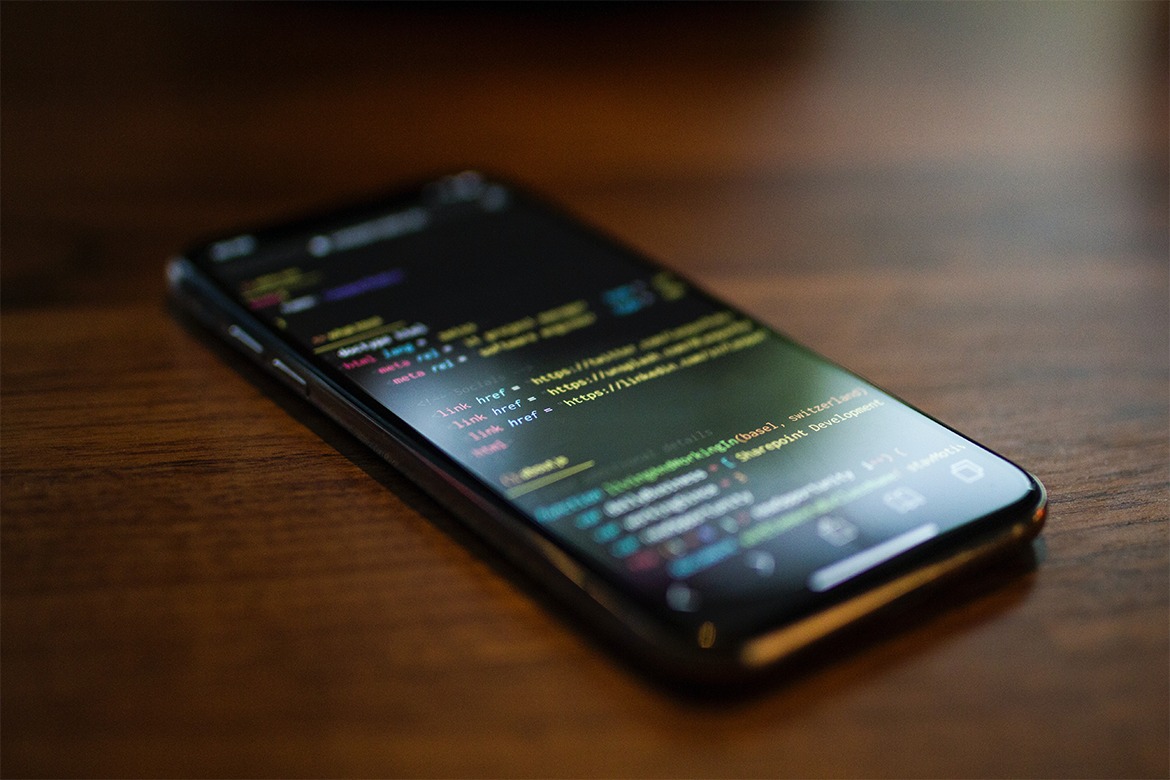 Does app development ever stop? The quick answer to that is a resounding NO. Your business might not want to add new features to your existing app but that does not mean it can run without any application maintenance and support. Mobile technologies evolve fast and it often happens that new UI trends can make your customer-facing-app look outdated. Also, mobile operating systems updates might affect your app's operations. 
Application maintenance can make or break the success story for your app, both in its nascent stage as well as when it has a large number of users already signed in. When apps are not regularly updated, they just become obsolete and everyone knows how impatient users are with poor functionality. It is a customer-driven environment and customers are always looking for ease of use. Imagine driving a Jaguar and then suddenly being made to drive an old jalopy. That is an experience you want to avoid in the digital space. If you are experiencing such a scenario you will find your competitors edging past you. Your current team managing your app might not be doing the trick. It is time to find a new app maintenance partner. 
Why should you care about app maintenance?
The App Store purges from its list almost 51% of apps that had not been updated in 1+ years. This number is an alert for businesses to the importance of maintaining apps. There is no perfect software and imperfections will crop up regularly both due to issues in development as well as extraneous circumstances such as changing market trends. You don't want to ignore keeping your app oiled and running smoothly because it could mean your 5 star app store rating taking a deep dive and user uninstalls suddenly increasing.
The reason why companies outsource app maintenance
If your business has an in-house team of developers, well and good. However, 70% of their time might go into bug fixes rather than developing new features. If you had outsourced your app development in the first place, then it means a continued relationship with your vendor. However, it might be proving more expensive or troublesome than you expected. In both cases, lies the  'Why' for transitioning to a new outsourced IT services partner for app maintenance. 
The average cost of maintaining an app can be about 10-15% of the cost of app development – each year.
Cost is another factor why companies decide to outsource app maintenance. The cost of app maintenance will be higher in the first year after the app is launched because of bugs, user feedback and data analytics that gives you real-time insights into what is not working with the app and has to be fixed. The cost can then go down in the subsequent years. If your initial cost was $100,000 to develop the app, you can expect to spend about $20,000 per year. 
This cost includes the high cost of having full time app developers with specialized native app experience or cross-platform experience. Remember, it is not just one developer but a team we are talking about here. These are the main reasons why businesses are looking at outsourcing app maintenance to companies like iTech  who have their development centers in India. This makes for a strong app development team and more competitive pricing.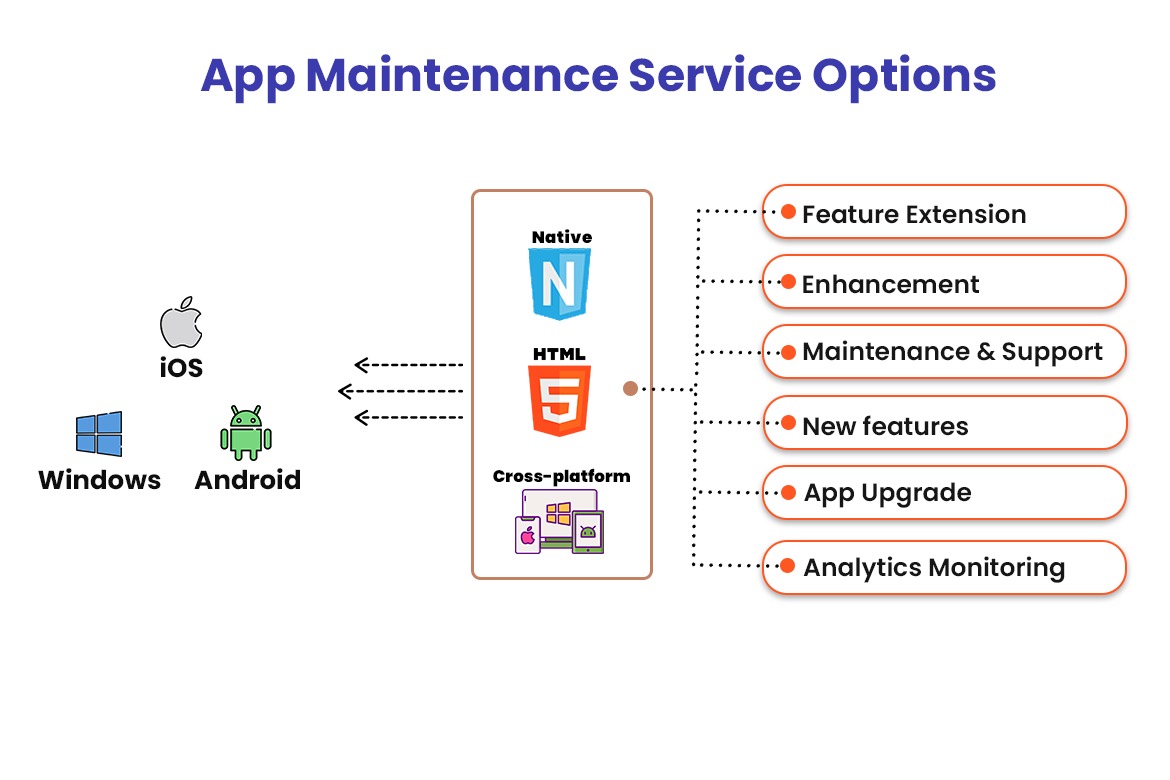 The iTech advantage for app maintenance contracts
iTech has taken over app maintenance for a number of business partners and we have a strong team of specialists in native and cross-platform technology, creative as well as project management skills in efficiently delivering your ongoing app maintenance. iTech project delivery process follows the 3 C approach.
Competence because the best talent pool drives customer trust. Our business customers love the company they keep exactly because of this.
Clarity at the start ensures expectations are set from both sides. Our senior management team who themselves are technology leaders are involved in these discussions.
Communication that is transparent because our most precious commodity is our client's trust. And this happens through open communication and the technology to support it. Our iSupportPortal for each client provides them real-time tracking of every document and project status. 
Our app maintenance service options include
Performance monitoring
Performance improvement
Security enhancement
Application maintenance and support
Application re-engineering
Performance monitoring: Picture this, your team gets an alert of system outage at 3 am in the morning. The management team might not even hear of it till the next morning when your engineers are still struggling to find where the issue lies because of the distributed systems. All the while, customers are unable to access your application. This is why performance monitoring is a vital part of app maintenance.
App performance monitoring refers to collecting data about transaction times, resource consumption error rates and system responses among other metrics. This data has to be collected from various log files and real-time application monitoring. Our team receives alerts and fixes the issues before the outage can affect a greater number of users. The data also becomes a valuable input for performance enhancements.
Application support is the process of isolating bugs and fixing them and avoiding any downtime or workflow hitches. It also refers to tasks involved in increasing efficiency.
Strategic app upgrade or application re-engineering: This involves updating, upgrading or improving existing app code or UI or both because they have become obsolete or no longer performing to expectation. 
Legacy systems can often have known as well as unknown security issues that can make your application vulnerable to cyber risks. Modern apps are constantly receiving security upgrades against new threats. If your app is targeting a heavily regulated industry such as healthcare or financial services then app security is vital. iTech is a HIPAA certified company and this is an important factor for choosing an app development partner. 
We are a proven experience partner for app development and maintenance. We have experience built over 19 years in developing and supporting web and mobile applications. Our satisfied client list is proof of the benefits of outsourcing IT projects to India.App maintenance is a long commitment and not a short sprint and choosing the right outsourced IT services is key. You will also be able to cut costs by relying on our technology experts to manage your solutions. Speak to our team today to find out more.