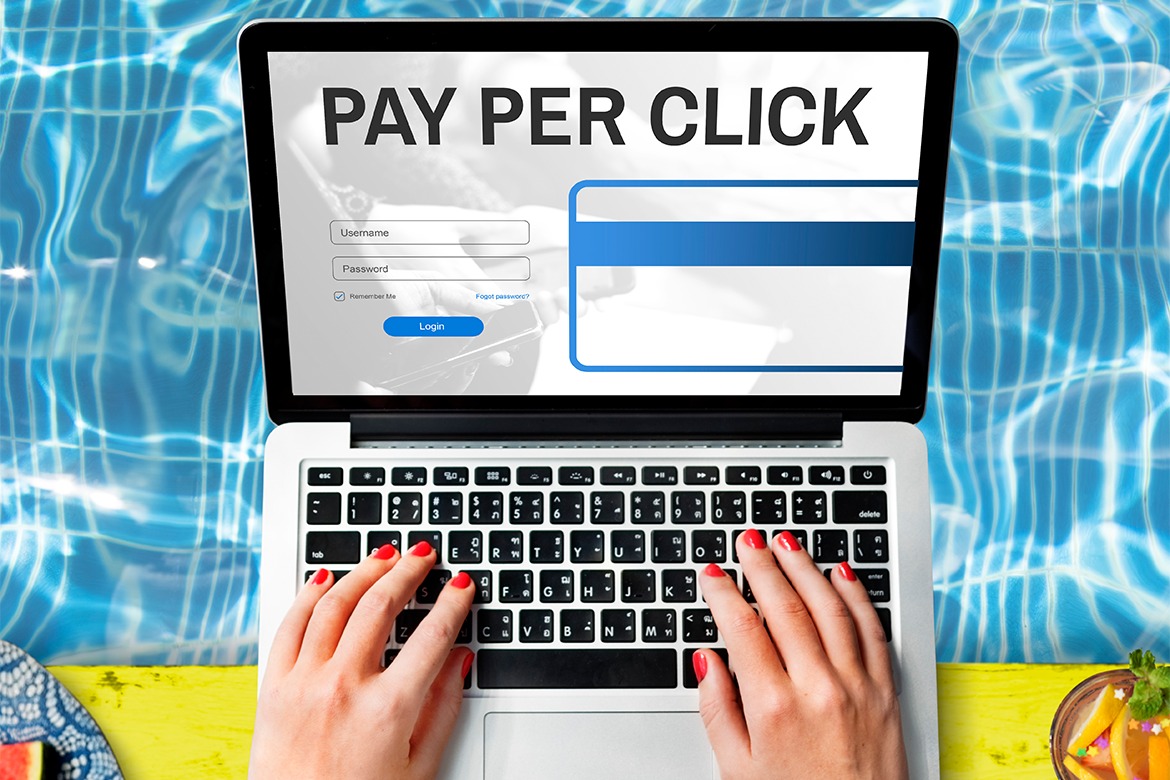 There was a time when schools didn't bother with online marketing because their reputation was enough. Similarly, businesses preferred the print media since online advertising was not familiar territory. All that has changed. For instance, in the education sector, millennial parents frequently move base because of new jobs and rely on the internet to look for information. Most Higher Education Institutes already know this and have an active online marketing strategy to attract high-caliber enrollments. It is not just educational institutions discovering the power of online advertising, small and medium businesses are also running digital ads. 
More businesses are realizing the power of paid ads to quickly convert online viewers into customers. So why is online advertising pulling in more businesses? Paid advertising allows you to find your specific audience and show them content that will help convert them to paying customers. Imagine paid advertising as a laser light that scans millions of people and brings your business offering to the right people, in the right location for a fraction of the cost of any other advertising medium. That is powerful messaging. One of the reasons why print media has lost out to digital advertising.
What is paid advertising
Paid marketing is an umbrella term that covers different kinds of advertising. Typically it can be text-based ads, graphic ads or even videos – it all depends on the advertising channel you choose. You can run text ads also known as Google Ads on search engine result pages (SERP), you can run display ads on other websites (managed by Google ad dashboard), or run social media ads on Facebook, Instagram, Twitter, or LinkedIn. Ads on social media are important because businesses can run lead generation forms that collect user information without even having them visit your website.
Every online advertising channel provides the advertiser with the option to define their target customers through criteria such as location, interests, search terms (In Google search ads), previous purchases and on pages previously visited.
Most online ads use a pay-per-click model, which means you only pay if someone clicks on your advertisement. Of course, there are other options you can choose from such as paying for impressions if reach and not leads are your criteria.
Advertisers normally set their maximum budget, for instance, 1000 INR and then the ad runs till the budget runs out. This does not mean it will be used up within an hour, advertisers can set the number of days or maximum spend per day to ensure their advertisement is distributed. 
The most interesting part of online advertising is that a little cash can go a long way when effectively managed. You can spend hundreds, thousands or even millions. 
Why is all online advertising not equally successful for every business? 
A Google Economic Impact Report found that businesses on average doubled their ROI through advertising. In other words, if you spend $1 you should earn a revenue of $2. However, not all business advertising online is successful. This is mainly because 76% of marketers are not using behavioral data to correctly target their online audience. Nor do they first test their campaigns to a small audience to get quick insights and then make necessary alterations before running the online ad to a larger audience to effectively manage their limited marketing budgets. 
Marketing agencies like iTech have perfected their advertising skills through many campaigns for numerous businesses. Advertising in each industry sector has its own inside intelligence perfected over time. Here are a few tips from the iTech Marketing team that is useful irrespective of the sector your business is in:
Targeting is critical: It should include the normal granular level targeting (location, demographic and interests) and also include behavior-based targeting (search history, purchase history as well as website history such as what is your target audience actively researching). As an example, if you are running an advertisement for your school, you would target parents aged 24-40 that have a certain education level and have children between the age of 4 to 16. You could also target parents who like pages such as Montessori teaching. If you are a restaurant you would target a 'look alike audience' etc.
User retargeting: Visitors rarely convert on the first visit. It is important to retarget them with your ads. For instance, if a customer leaves your website without purchasing or completing another goal then an effective strategy is to retarget them with personalized messaging

based on the products or services they visited.

Choose your advertising channel: Your budget, messaging, and call to action must be architected around the channel you choose for advertising. If you are a business selling to other businesses i.e. B2B, then Google search ads might be good but LinkedIn would be better. If you are an educational institution promoting ads for admissions then Google, Facebook and Instagram should be your channels.
Note* in last point change to 'Your ad follows them to other pages they visit'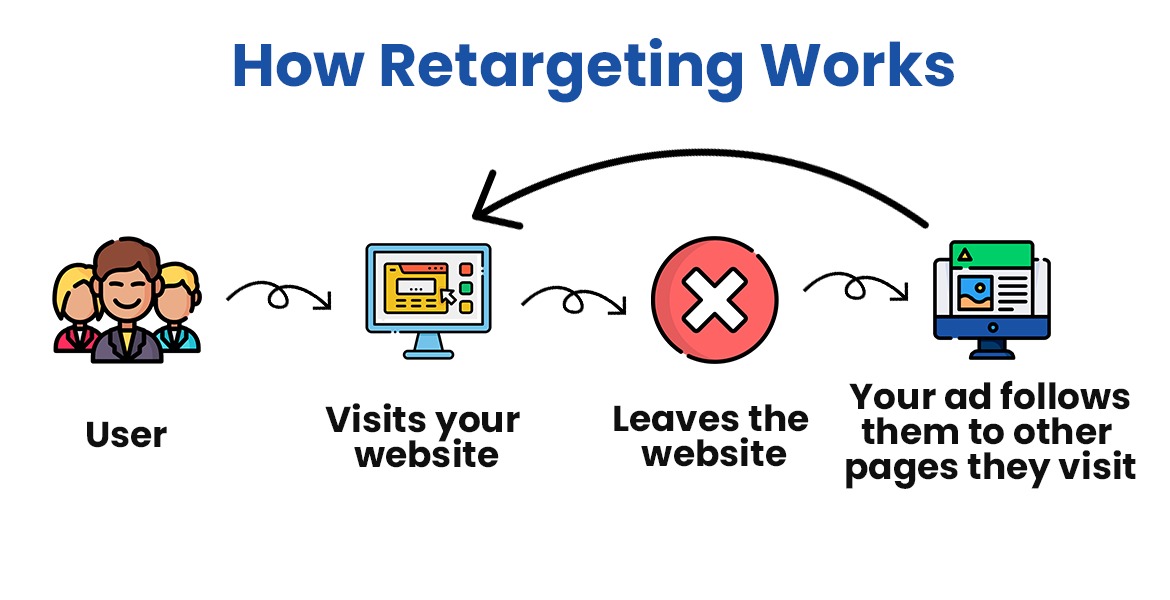 Customer Acquisitions vs Marketing 
New customers drive business growth but happy existing customers keep returning for more. Paid advertising can target both these groups. This brings us to the difference between customer acquisition and marketing – both these are part of paid advertising but their goals are different.
Customer marketing's goal is to build brand awareness. For instance, if you run a Facebook ad and select your target market. Your goal will be to set how many people engage with your ad – share, comment or like. You can track how many people have carried out these actions to judge the effectiveness of your ad, Customer marketing drives brand recognition.
Customer acquisition has only one purpose and that is to drive action. It is what happens after the customer clicks on your ad. Do they purchase your product, or service or fill up an inquiry form? Customer acquisition, therefore, drives revenue.
In the customer acquisition funnel, lead generation happens at the top, lead acquisition is in the middle and finally, lead conversion happens at the bottom. The numbers keep reducing from top to bottom. In the diagrammatic representation below, customer acquisition occurs at the attract stage, and so knowing how to message your ad correctly is vital.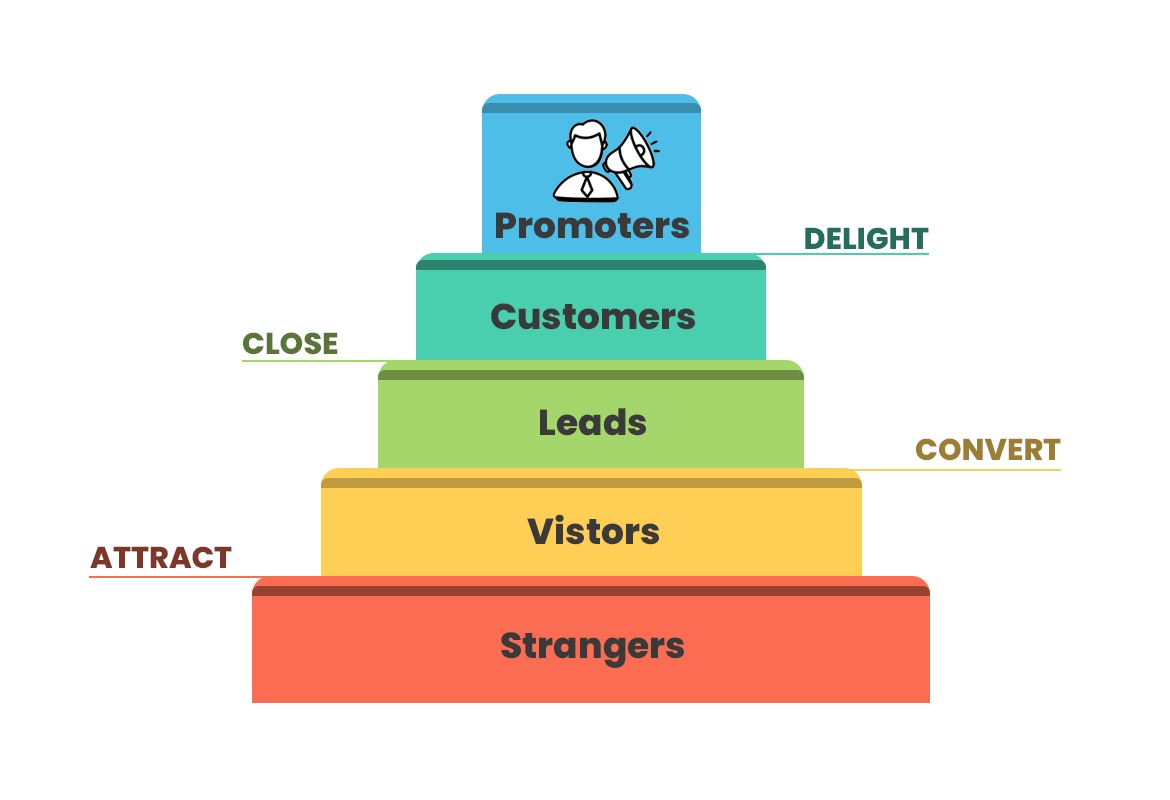 Many businesses prefer to team with external experts to be sure of success 
If all this sounds confusing then you are not alone. Businesses need an in-house marketing team who have the necessary expertise. Most businesses, including educational institutions, prefer to hire an external team to handle their advertising budgets effectively. This is because it takes time and resources and both can be limited and often expensive to invest in an in-house team. 
The external marketing team will create, plan and manage the advertising needs of a business with the client's input. This is what a marketing team will do
Create tailored marketing campaigns

Recommend the best advertising platforms

Do market research

Come up with fresh ideas and different strategies

Copywrite and design the marketing campaign

Analyze and improve the running campaigns based on data
What an experienced marketing team has is expert knowledge and understanding of different marketing approaches. Talk to iTech's marketing team today to know how we can help you.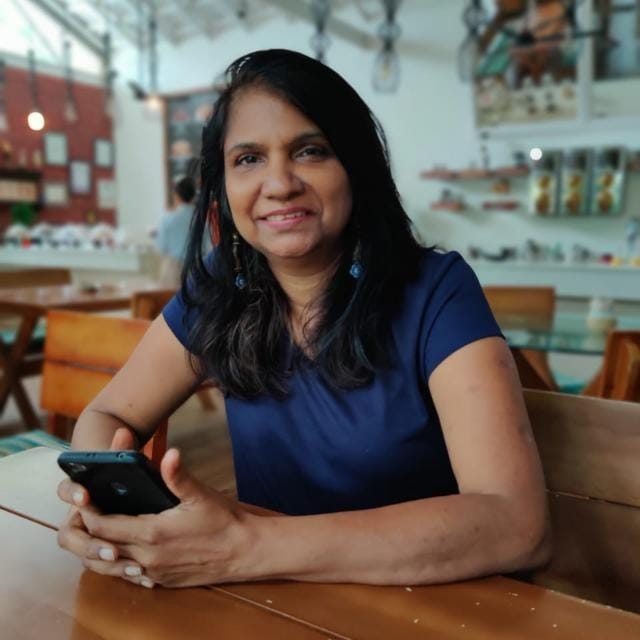 Karen brings her decades-long experience in content and digital marketing to helping global brands to showcase their expertise. When she isn't writing or caught up in being a digital marketing evangelist, you will find her passionately involved in animal rescues.