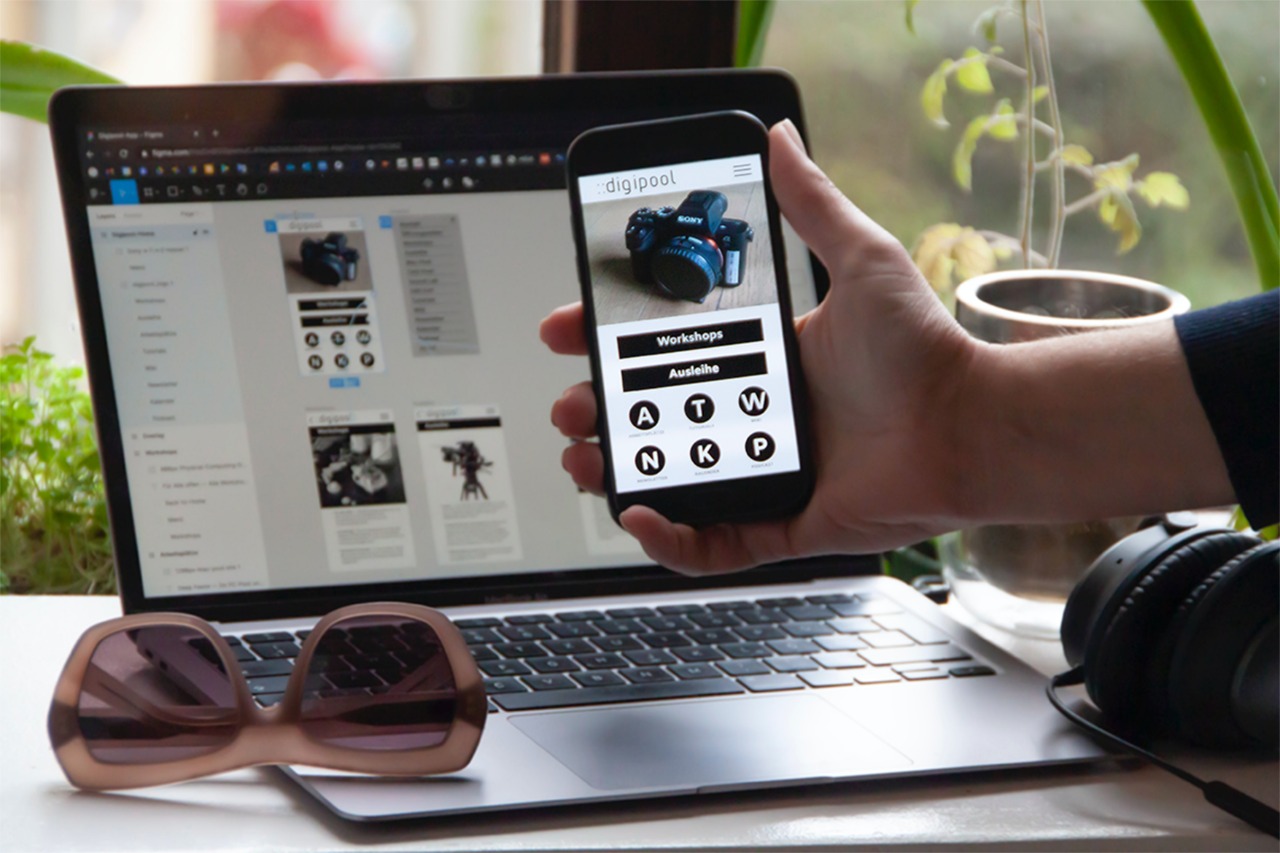 Almost everything in the business world has a price and apps are no exceptions. Software application development is the most frequently outsourced IT requirement. In fact, 60% of US and Canadian companies have outsourced this function, either in full or at least parts of it. These technology partners are based in their own country or more often projects are offshored and this depends on 2 business priorities. Getting a cutting-edge solution at a competitive cost as well as ensuring a team skilled in the technology needed. An American software developer could charge upwards of $150 an hour, while overseas the costs could drop as much as 60%. These benefits are why US companies are heading Indiawards
However, while the cost of app development could be as low as 5000 USD for simple apps, there are numerous factors that go into pricing These are our insights based on close to 20 years of working with clients in the US and globally.
How to roughly estimate the cost of app development
The final cost of developing an app depends on many factors and we will get into that later in this article. Companies though would like to know what kind of figures they could likely be staring at. There is no straightforward formula to calculate an approximate cost for app development. There can only be a tentative estimation of how many hours each step of development will take. This has to be multiplied by the hourly rate of the development team (on average) and you have a tentative pricing for building an app for your business.

However, this is only tentative pricing. There are many not-so-obvious factors that will push up (or down) the final cost.
Three popular apps and their cost of development
Grab a coffee and settle in as we throw more light on the factors that can affect the cost of app development. Here are 3 different types of popular apps and what they probably cost to develop at the early stages. This will give an insight into how complexity affects pricing.
Uber needs no introduction. While the Uber app is a very successful ride-hailing app, it actually made of 3 independent but integrated applications. There is one mobile app for the passenger, another driver app, and the third is a web application called the admin panel. It has advanced features such as Geolocation, Payment gateway, SMS, and push notification as well as advanced route optimization. Such an advanced app will cost anywhere around $300,000, plus or minus $100 -150,000 based on the location of the development team.
When dating apps are mentioned, Tinder is top of mind. The functionality for users is fairly simple. It hinges on a right swipe to like and a left swipe to dislike. Features include authorization, building user profiles, GPS location, a profile-matching functionality and push notifications. Such an app would require about 1000 hours of development and cost around 45,000 USD to $75,000, again based on the location where development occurs.
Finally, an e-commerce app like IKEA uses augmented reality and requires a 3D visualization of products, 3rd party integrations such as social media and WhatsApp sharing. It has payment gateway integration and also real-time dashboards and AI-driven product recommendations. The cost of such an app would range between $55,000 to $120,000.
These three examples are of complex app development. There are simpler apps such as those developed for internal business requirements where the cost of app development would range between $16,000 to $32,000 for a 3 to 4-month development period.
The final cost of app development depends on 3 critical factors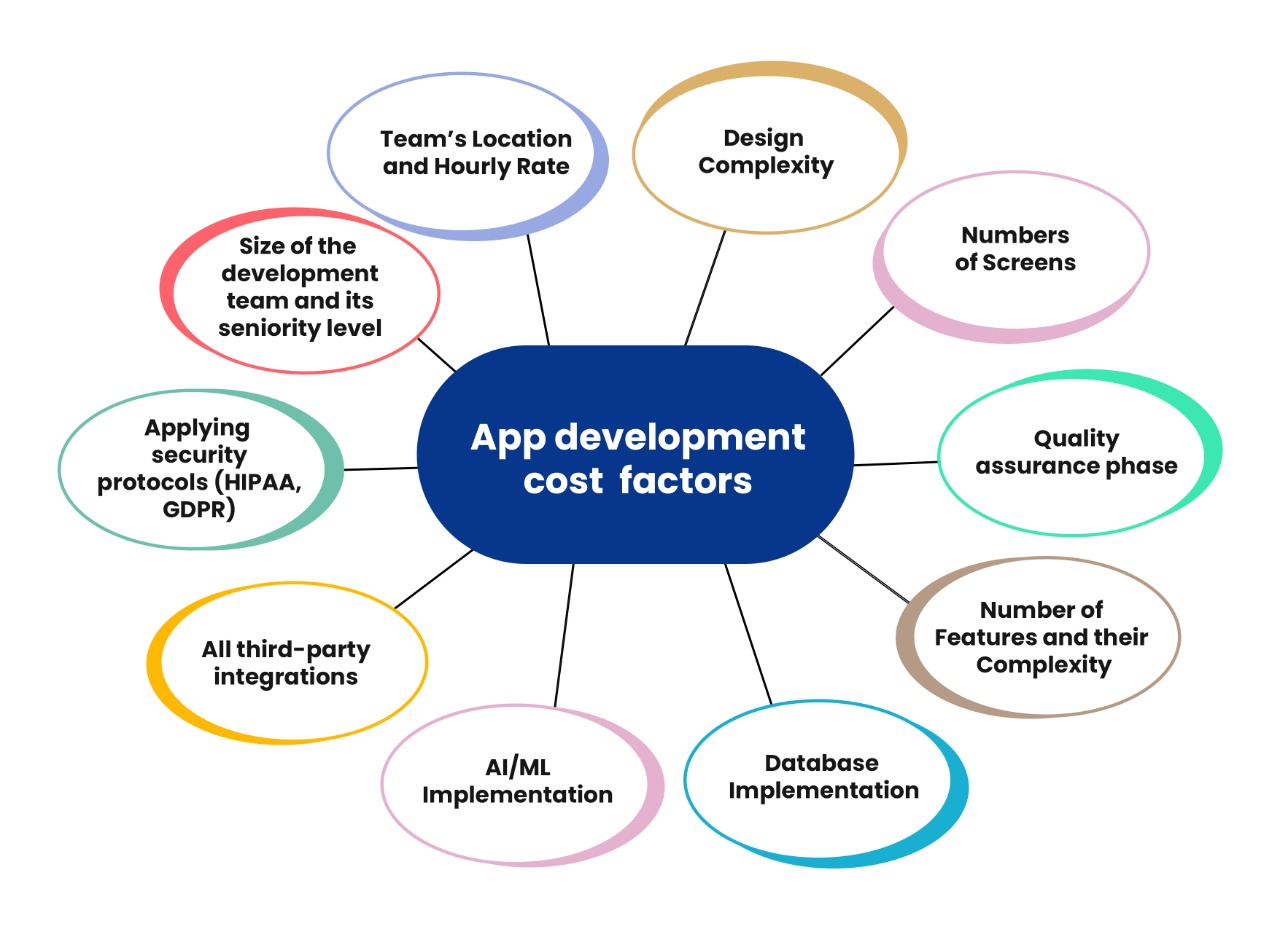 The illustration above succinctly puts across all the factors that will affect the final cost estimation. These three overarching factors include many smaller contributing factors:
1. Complexity
This boils down to how many features the app will have and how many functions need to be developed. Oftentimes, a major part of development goes into getting the app design right. UX and UI are based on engagement levels, placements of elements that follow user eye patterns, and color psychology. And this is a very pared-down explanation of app design complexity.
Simple apps have low-tech screens, a calculator app is a good example. A mid-level app will have a custom UI, API integrations, data, and multiple screens – an example is the EHR app. A complex app will cater to many roles and have multi-functions, often with animation features and real-time data synchronization, an example will be a telehealth app. Complex apps take more than 8 months to develop.
2. Location of the team
IT outsourcing spend projections for 2023 is $519 billion — a 22% increase over 2019's numbers.

A mid-level to complex app can take over 6 months to a year to develop. It is always a team effort with different key roles involved. The hourly rate of a similar technology specialist's role can differ from region to region. An important observation we would like to make here is that iTech usually recommends fixed pricing for complex app development. However, knowing hourly rates in different locations can give you an idea of what the average estimates are for different roles.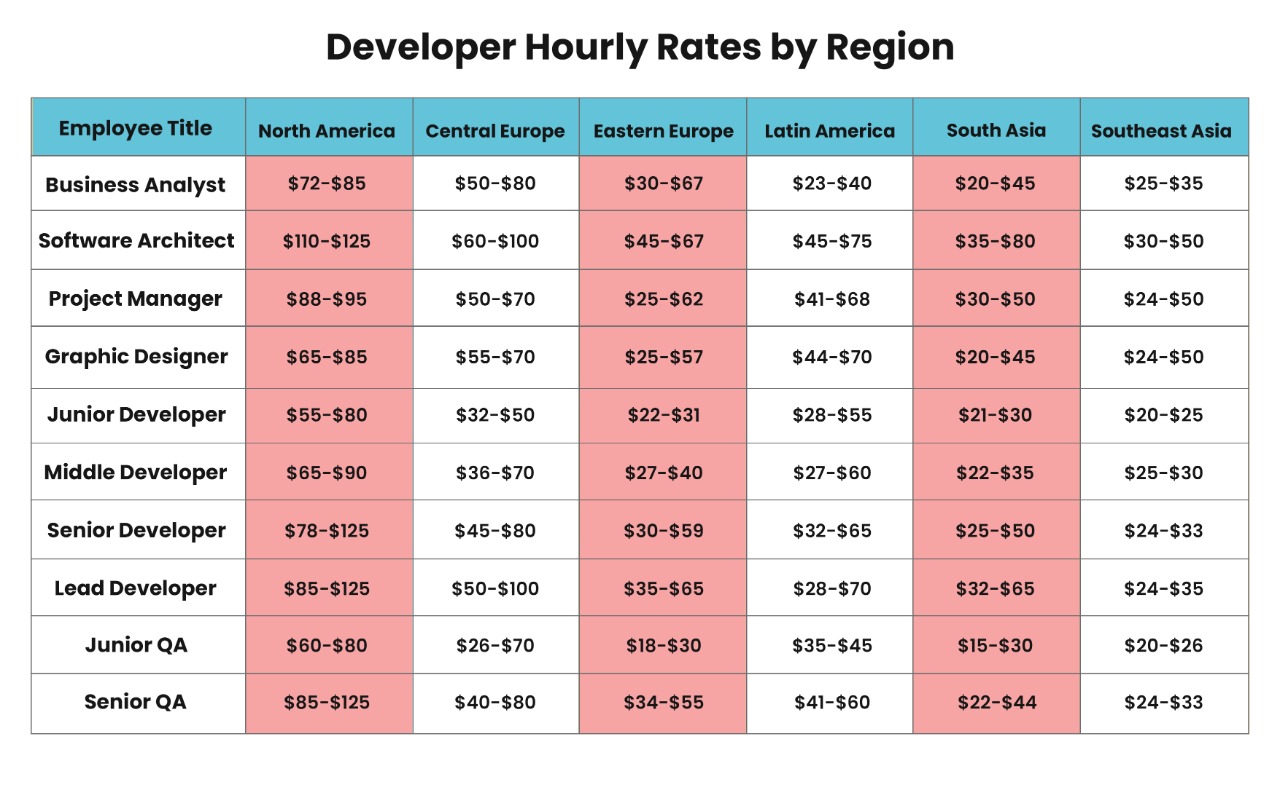 Also read: Pros and Cons in Choosing React Native for Mobile App Development
3. The platform on which the app will run
This is a critical decision that has a direct bearing on the cost of app development. It comes down to whether you are building a native app or a cross-platform app. If a business decides on a native app and wants to target both iOS and Android smartphones then it would mean writing code twice, once for iOS using Swift and again for Android using either Java or Kotlin. This means double the cost but improved performance.
If you decide on a cross-platform app, it is "write once, use it anywhere". You will need a team of app developers who are specialists in either Flutter or React Native. While the cost might be lower because of a single codebase, they have a small limitation in that they cannot use all the in-built features of the mobile device (unlike native apps). There is a small price to pay in less than sterling user experience.
The costs discussed do not include the functional costs of third-party integrations such as payment gateways, Infrastructural costs such as payment for server and app maintenance costs after launch.
Here at iTech, a quick project conference with our senior team can give you a more accurate estimation of design and app development costs for diverse business requirements. We have already got over 50+ successful project launches of building an app for businesses in the US and globally. Feel free to drop us a line via our contact form and we will take it from there.