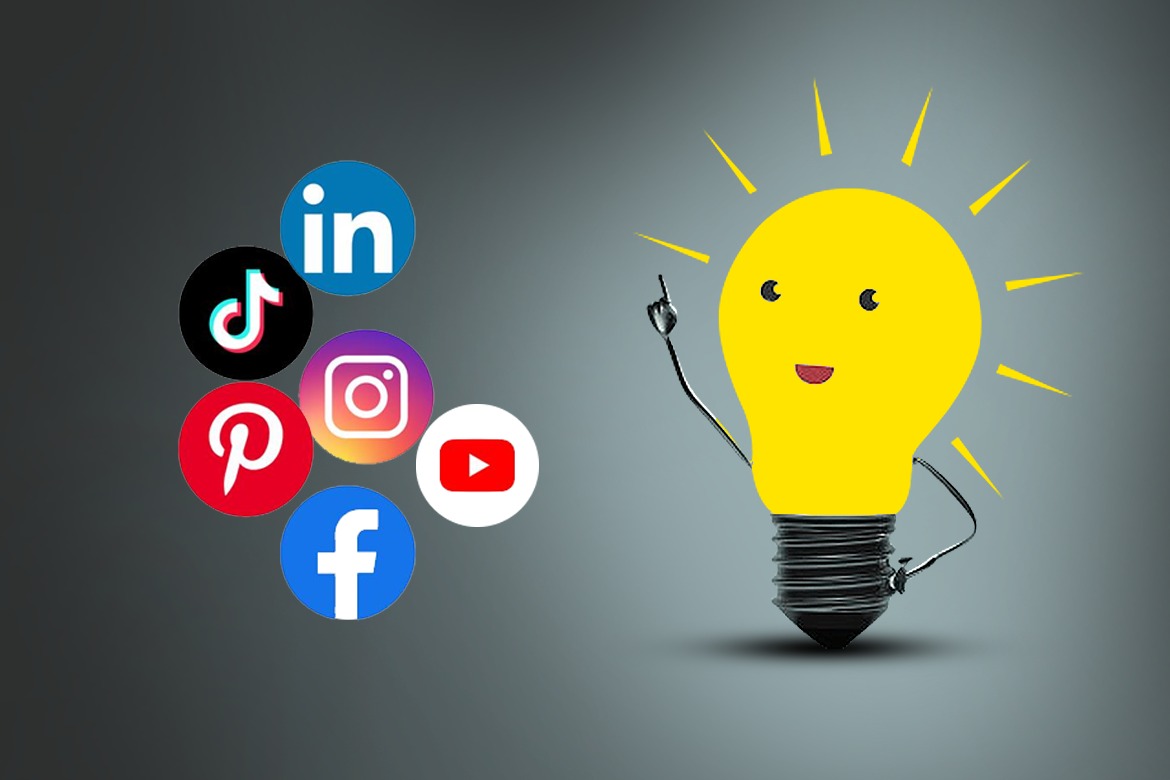 In our digital age, it is impossible for any business to ignore social media. Even in the education sector, schools and colleges are actively maintaining their social media presence. The problem though is that many businesses are treating their social media pages in a very haphazard manner and not getting any results. iTech's digital marketing team works with businesses in various industries to set up and maintain their social media platforms. Here are are 4 very effective but not widely known social media marketing hacks to use in your own social media marketing strategy.
1. Not every social network is suited for your business 
We have seen this often, businesses spread themselves thin because they feel they should be on every social channel. The truth is that the target audience for each network is different. For example, if you are providing security hardware solutions for other businesses then Instagram would not be your platform but LinkedIn definitely is. Let's look at the top social media platforms and their target audience to drive home the point that you should only focus on networks that matter for your specific industry. 
Facebook: The 2022 data says that the audience on Fb is predominantly female, in fact over 54%. Young adults perceive Facebook as a place for older people in their 40s and 50s. So if you want to target a youthful audience then Facebook is not the best place. 
Twitter: Like Facebook, Twitter users are also older with a higher income – 39% are between the ages of 25 to 34 years. The platform is suited for quick updates and latest news. Business with a large customer base are ideally suited to be present on Twitter because they can better engage witwith their customers. 
Instagram: Millennials and Gen Z users dominate this platform globally. It is a highly visual medium and best suited for businesses in fashion, beauty, food and similar fields. The female user profiles dominate over males. 
YouTube: YouTube users are mostly male and 95% of 18-29 year-olds and 91% of 30-49 year-olds in the U.S. use YouTube. The most popular videos are in entertainment, food, gaming, beauty, fashion, music and sports.  
LinkedIn: If you are a school then you might not need LinkedIn. Otherwise every industry needs to have a presence on this professional platform because it is a good place to recruit candidates. If you are a B2B business then it is the only business to business social media channel available.
TikTok: While this channel is not available in India, It is an important channel if you market outside India. It is known for its 15 second videos and so is suited for quick, quirky and very addictive content. 48% of TikTok users are below the age of 30 and if this is the demographic your business wants to reach then you should be here. 
There you have it. Every social media platform has its own unique flavour and demography. Not all businesses news to be on every one of them. Choose your platform carefully and know that the same kind of content cannot be regurgitated on all of them.