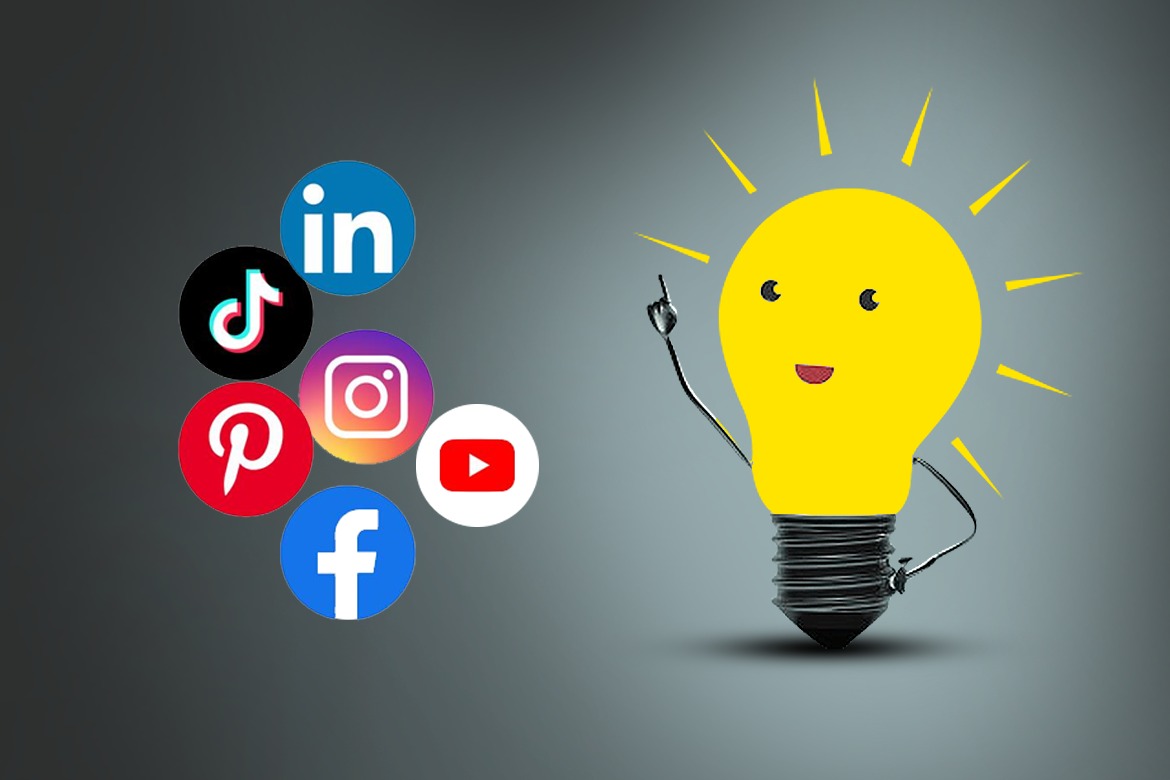 In our digital age, it is impossible for any business to ignore social media. Even in the education sector, schools and colleges are actively maintaining their social media presence. The problem though is that many businesses are treating their social media pages in a very haphazard manner and not getting any results. iTech's digital marketing team works with businesses in various industries to set up and maintain their social media platforms. Here are are 4 very effective but not widely known social media marketing hacks to use in your own social media marketing strategy.
1. Not every social network is suited for your business 
We have seen this often, businesses spread themselves thin because they feel they should be on every social channel. The truth is that the target audience for each network is different. For example, if you are providing security hardware solutions for other businesses then Instagram would not be your platform but LinkedIn definitely is. Let's look at the top social media platforms and their target audience to drive home the point that you should only focus on networks that matter for your specific industry. 
Facebook: The 2022 data says that the audience on Fb is predominantly female, in fact over 54%. Young adults perceive Facebook as a place for older people in their 40s and 50s. So if you want to target a youthful audience then Facebook is not the best place. 
Twitter: Like Facebook, Twitter users are also older with a higher income – 39% are between the ages of 25 to 34 years. The platform is suited for quick updates and latest news. Business with a large customer base are ideally suited to be present on Twitter because they can better engage witwith their customers. 
Instagram: Millennials and Gen Z users dominate this platform globally. It is a highly visual medium and best suited for businesses in fashion, beauty, food and similar fields. The female user profiles dominate over males. 
YouTube: YouTube users are mostly male and 95% of 18-29 year-olds and 91% of 30-49 year-olds in the U.S. use YouTube. The most popular videos are in entertainment, food, gaming, beauty, fashion, music and sports.  
LinkedIn: If you are a school then you might not need LinkedIn. Otherwise every industry needs to have a presence on this professional platform because it is a good place to recruit candidates. If you are a B2B business then it is the only business to business social media channel available.
TikTok: While this channel is not available in India, It is an important channel if you market outside India. It is known for its 15 second videos and so is suited for quick, quirky and very addictive content. 48% of TikTok users are below the age of 30 and if this is the demographic your business wants to reach then you should be here. 
There you have it. Every social media platform has its own unique flavour and demography. Not all businesses news to be on every one of them. Choose your platform carefully and know that the same kind of content cannot be regurgitated on all of them.
2. Leverage content creation hacks 
More frequently you post, the greater will be your organic reach, This is because when you post consistently and frequently, algorithms will favor your posts. Yes, I agree that it's not easy coming up with new content, if not everyday then at least thrice a week but there are ways to generate new content. There are quite a few content hacks that work really well. One of them is called news hacking, this is when you take a trending news story in the media and find a way to hook your business to it. For instance during the pandemic, businesses like Dettol linked their product to safety protocols that were required. 
Another content hack is to share posts from thought leaders in your field. This way you can tag them, they will get to know you and so will their followers. Of course, memes marketing work well, there are tools that I will detail later in this article that will help you in creating your memes. Above all, you don't need to invent the wheel. Keep an eve on your competitors pages and see what works for them. This is called competitor modeling. See what they are doing and go a step further than them.
3. Match content to social media platforms – tools that help 
You need to match your content creation to each social media network. Facebook users favor informational blog links, questions and videos. On Instagram, you should be posting high-quality, visually captivating images and stories (remember that posts cannot be linked to a website). Twitter is for news items and updates, anything that can fit in 280 characters. YouTube favors videos that are between 6 to 8 minutes longwhile TikTok is for 15 second videos only. 
All these limitations or requirements need to be kept in mind when creating content. Most businesses have a blanket plan for almost all social platforms and that won't work. There are many free and paid social media marketing tools that you could subscribe to make your work easier. For give you insight on what works. For instance, BuzzSumo has both free (10 searches each month) and paid plans and is a good hack for businesses for content creation ideas that works in their space and use these ideas to craft new posts. Coschedule has some great paid features and also noteworthy free features – one of them is that CoSchedule will automatically schedule your posts on different social media platforms according to the best time to get higher visibility and engagement.
4. Free tools will be your biggest aid 
Having your own design team might not be in your business plan. However, there are many work arounds. One of the outstanding workarounds are the numerous free social media marketing tools to create different kinds of content. I will list a few that I have found useful, all you need to do is search for them in Google:
Imageadigo has many professional image editing tools. You can even upload an image and remove background or remove blur. 
DaVinciResolve is a perfect free video editing tool to make your videos more professional. It is also easy to add subtitles.
This website app is great for content creators wanting to make a meme. The website goyarn.io allows you to search movie clips by a word or phrase. Download the clip or make a meme.
Jitter.video website has so many social media templates to choose from and quickly get a post created. No design work needed.
Animoto and TinyTake are other great desktop video creating options. In fact, TinyTake  is a good tool to create instructional videos. It allows you to record your screen, add captions and upload to sites like YouTube. 
There you have it, a number of ways to get started on your social media business posting. Whatever be the hacks available, you still need time and keeping track of analytics to know what is working and what is not. It can involve a lot of effort spent in the learning curve. This is one of the reasons many businesses prefer to working with external experts such as iTech's digital marketing team. Call us up today or drop us a message through our contact form to know more about how we can help you in your digital marketing strategies.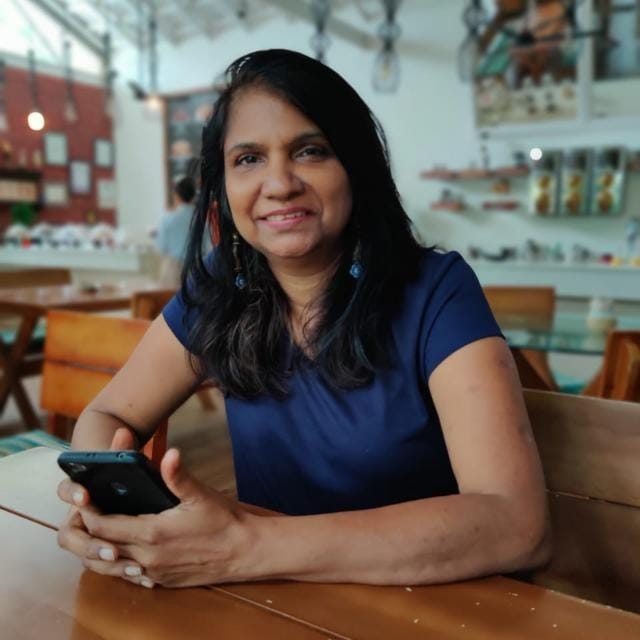 Karen brings her decades-long experience in content and digital marketing to helping global brands to showcase their expertise. When she isn't writing or caught up in being a digital marketing evangelist, you will find her passionately involved in animal rescues.