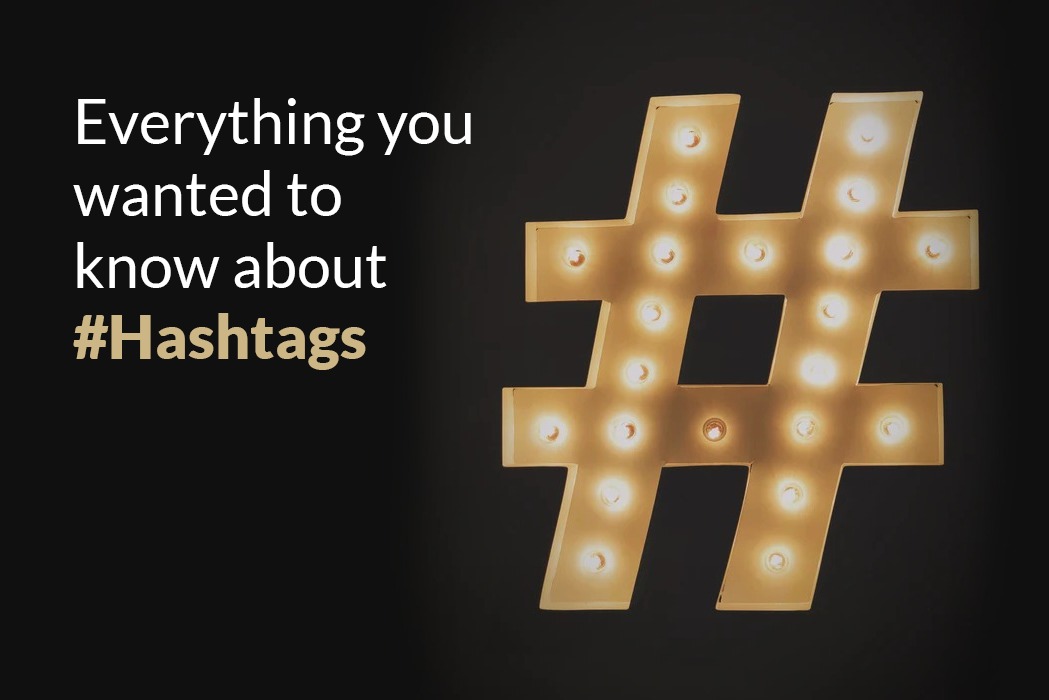 Log into any social media platform and you're certain to see a hashtag almost immediately. Hashtags have come a long way since they were first popularized on Twitter and today, most of us use them almost unconsciously. But the strategic use of social media marketing hashtags could actually be one of the most effective ways to increase your brand awareness and engagement for your business. It can help your audience find you among a sea of social media posts and could become a powerful brand asset. But for hashtags to work, there needs to be a carefully curated strategy behind them. Here are some proven hashtag strategies that can boost your social media marketing.
1. Develop branded hashtags
Unlike topical hashtags that will vary with each of your posts and will be used by many others, branded hashtags and campaign hashtags require a lot of thought and remain fairly consistent. Think of your branded hashtag as your digital calling card. It's something that will be included in all your social media posts, that your audience will immediately associate with your brand and that they, in turn, will use when posting about your brand.
A brand or business hashtag could be something as straightforward as your brand name or tagline. It could also be the underlying philosophy of your brand. Either way, make sure you create hashtags that are memorable and unique. For example, Nike consistently uses #JustDoIt, their iconic tagline on most of their social media posts. Other users often use the same business hashtag while posting about Nike products, so this gives Nike a huge collection of user-generated content just by streamlining their use of the branded hashtag.
Closer home, ITech uses the same strategy in our posts, for instance, #iTechTeam is a branded hashtag, while #employeespotlight is used by other businesses as well.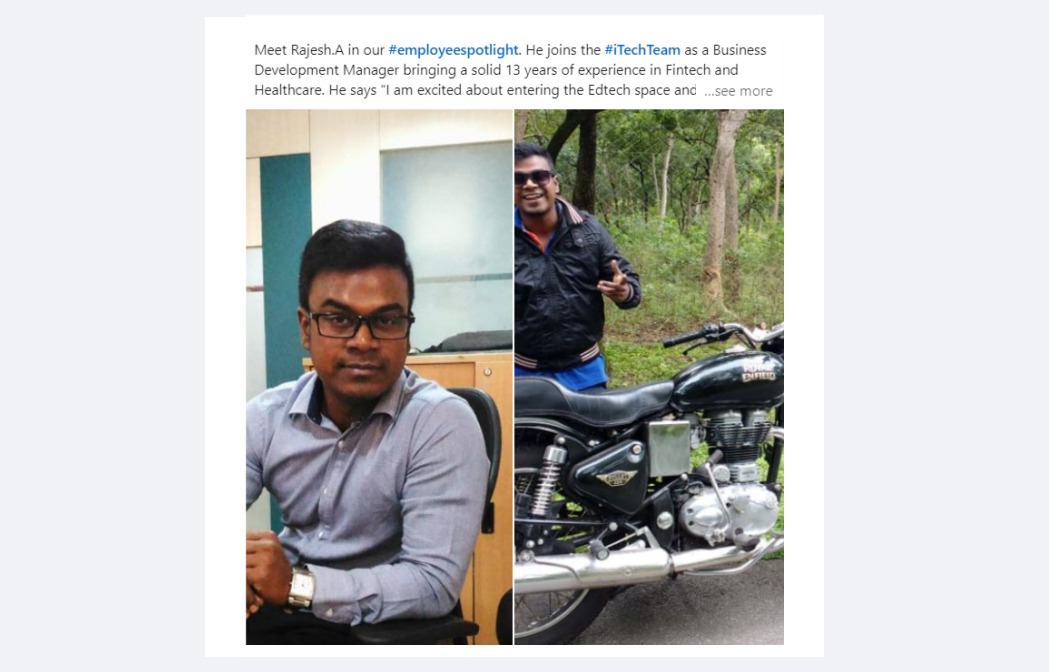 Campaign hashtags are developed specifically for a campaign and are used for all posts around the campaign. Marketers are always in search of the elusive formula for creating a viral campaign and clever hashtags could be the secret ingredient. Coca-Cola for example developed the hashtag
#ShareACoke
for their campaign around the same name. Similar to a brand hashtag, this also encourages users to tag their own pictures of Coke with the hashtag, taking the campaign viral.
2. Use trending topics to get a higher reach
Instagram's Explore page is a coveted spot for most brands. Getting featured here means that your posts can reach an audience beyond your followers, helping you build awareness among new users. One of the ways to do this is by following the trending hashtags each day in your specific segment and including them in relevant posts.
There are a number of Instagram hashtag generators online that can display a full list of trending hashtags depending upon the trending topics you search for. Make sure, however, that you only select a few hashtags from these lists that Instagram hashtag generators provide. They need to be relevant to your brand and the post you intend to use them for. Going overboard on hashtags could potentially backfire and make your posts look cluttered. For instance, Instagram allows up to 30 hashtags to be included on a post but I would recommend never to exceed 5 hashtags on each post.
Related content you might like: 3 Powerful Ways to Build Your Brand Through LinkedIn Company Page
3. Use competitor hashtags to attract their followers
Finding the right hashtag strategy that will attract the most relevant users can be challenging. This is why one of the most effective approaches is to carefully analyze your competitor's social media activity and then create hashtags based on their content.
Identify the top 3 brands in your segment and look at the hashtags they use most often in their posts. Chances are that your common target audience is following these hashtags and are therefore more likely to view your posts if you use them. This hashtag strategy can help you gain a higher reach, improve the visibility of your posts vis-a-vis your top competitors and potentially steal some of their followers.
4. Make use of niche hashtags
The one potential issue with popular hashtags could be just that – they're popular. This means that you're competing with hundreds of thousands of accounts when you use that hashtag. For a smaller brand, it can be difficult to stand out among the sea of social media posts, especially by large, established accounts.
A more effective way to use popular hashtags is to drill down to a smaller niche category. For example, #fitness might have over a million posts, while #womensfitness could be half of that. To narrow it down further, use your location in the hashtag, for example, #newyorkgym. This will not only significantly reduce competition and increase engagement but will also help you reach a very relevant set of users.
Related content: How to Use Social Media to Improve Your Website's SEO Results
5. Use hashtags in your content
Hashtags don't have to just be relegated to the bottom of your social media posts, they can be incorporated into your content. TIn the image I shared earlier in this article, that is exactly what is done. This is especially effective on platforms like LinkedIn where having a large set of hashtags can appear unprofessional.
To use hashtags in your content, just naturally weave it into your original sentences. For example, LinkedIn hashtags on a post might look something like this:
"From my experience, I've seen the following #digitalmarketingstrategies provide the highest returns for businesses…"
Hashtags in your content serve two purposes. One, LinkedIn hashtags immediately help your posts reach a wider base of users who follow these hashtags and are therefore more likely to follow you. Second, they can highlight the most important parts of your post by making it bold and changing the text to blue. While a user is scrolling through their feed, the emphasis on the 'keyword' hashtag in your post could encourage them to stop and read the rest of it.
When used correctly, hashtags can be one of the best ways to boost your social media presence. Moving away from an 'instinctive way of using social media marketing hashtags to a targeted hashtag strategy can help your audience find and engage with your content much more effectively.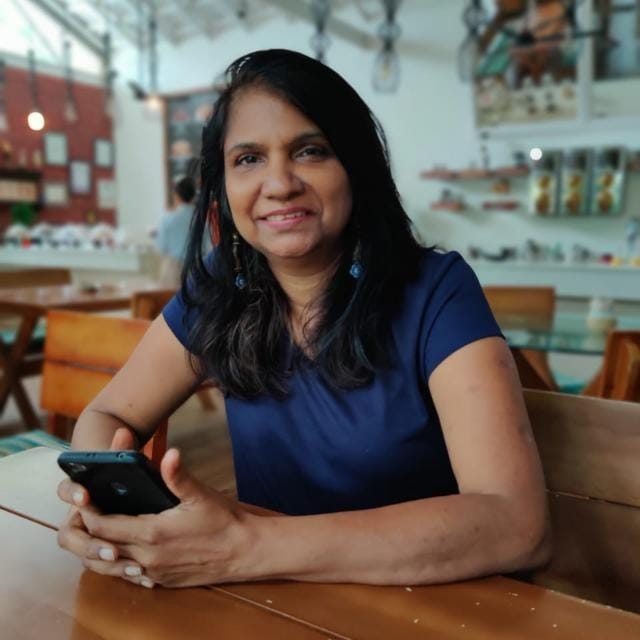 Karen brings her decades-long experience in content and digital marketing to helping global brands to showcase their expertise. When she isn't writing or caught up in being a digital marketing evangelist, you will find her passionately involved in animal rescues.