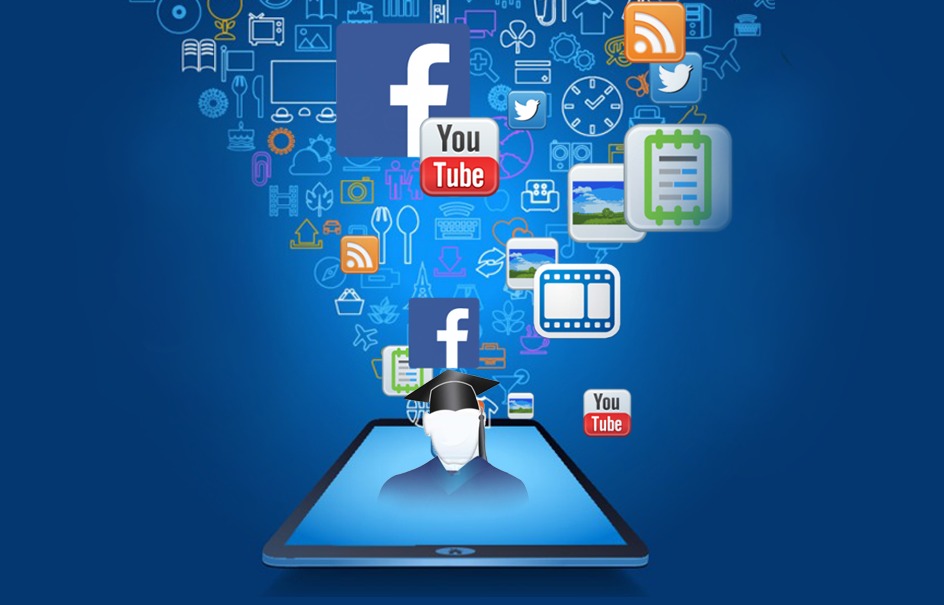 In today's world where the reach of social media is wider than ever before, few platforms are more effective at reaching a large and diverse audience. For educational institutions, improving their social media presence can give them an important competitive advantage. Through a streamlined approach, institutions can reach both parents and students, build trust and credibility and increase enrollment. Additionally, social media can also provide institutions with an avenue to reach out to their current students and parents, keep them informed and improve their relationship with them.
Here are 6 of the most effective tips to use social media in education and gain excellent results for your institution.
1. Attract new students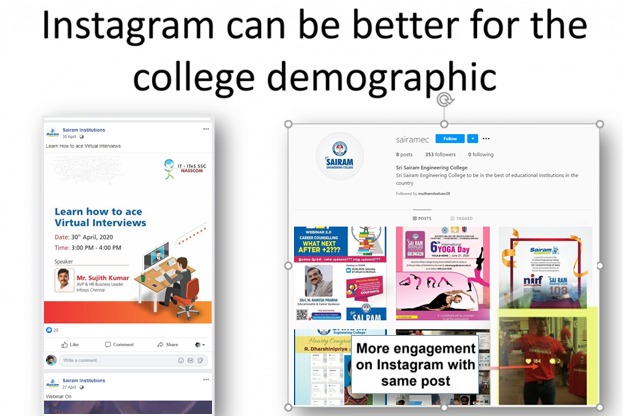 Social media platforms offer great ways to showcase your institution's culture, facilities and achievements. All of these factors go a long way in helping a student or their parents decide whether they should enroll in your institution.  Make sure that your social media profiles are a perfect, balanced representation of academic life at your institution. Apart from the usual updates on application dates and admission cycles, make sure you post updates on any events held at your institution, notable guests who visited, community involvement initiatives, etc.
For students considering the best college to enroll in, career opportunities are an important draw. Educational institutions that highlight their placement opportunities along with academic excellence generate confidence in prospective students and their parents.
Student life and the culture of the institution are also becoming increasingly important for prospective students evaluating their options, social media can be a powerful way to display it in the best possible way. This is one of the best social media marketing ideas to increase the quantity and quality of your applicant pool.
Also read: Student Application Software Increases Enrollment Numbers
 2. Engage with alumni network
An institution's alumni network is one of its greatest assets. The alumni are basically living examples of how an education at that particular institute can help a student grow professionally and personally. Prospective students also prefer to speak to alumni and get their questions addressed because they believe them to be a trustworthy and reliable source of information. An active community on social media can bring your alumni, current students and prospective students closer together. This can be beneficial in multiple ways. It can help your institution maintain a stronger alumni network by hosting events, virtual or otherwise, to engage with them. Current students can take advantage of this network to gain useful internship or employment opportunities post-graduation. From an admissions social media strategy standpoint, prospective students can directly interact with alumni and address any questions they have. This can encourage them to apply to the institution once the time comes.
Also read: 5 Reasons Why You Should Invest in Alumni Management Software
3. Streamline class projects and discussions
Facebook allows you to create Groups with a select set of users. Creating distinct groups is one of the best social media marketing ideas to ensure that batches of students have a single platform to discuss assignments, tests and projects.
If you have started online classes for your institution, then you can even consider streaming them live on your Facebook Group. Doing this can help you get live comments or questions from students and even see how many students are watching your live stream. Since most students already have a Facebook account, they won't have to log into a new portal to participate in a video call.
Also read: Your website without SEO is like a luxury car without fuel
4. Use your social media profile as a bulletin board
An active social media account, whether it's Facebook, Instagram, Twitter or a combination of the three, can be a very effective way to keep students and parents updated. Social media in education can be used in much the same way as you would a traditional bulletin board. You can post links to test results, exam schedules, timetables and more.
Social media can even be used in times when urgent messages need to be broadcasted. For instance, if your institution is shut due to a storm, you can simply update this on your social media account so that everyone is aware of it. This is an extremely simple and cost-effective way of keeping all stakeholders informed of important developments.
5. Run paid campaigns to reach a larger audience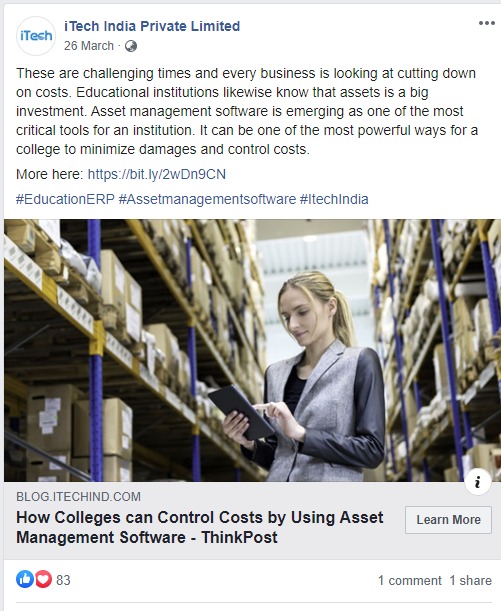 Social media gives you an opportunity to reach a much wider audience than you would be able to through traditional media or word-of-mouth marketing. This is especially useful when you want to get more registrations for an event or attract a wider pool of applicants to a course. Using Facebook or Instagram, you can run targeted campaigns for specific segments of audiences with a clearly defined call-to-action.
For longer campaigns related to student admissions it is important to have a long-term social media strategy. Consistent paid advertising will help applicants recall your school's brand better and increase their chances of actually applying. Since you have complete control over how much you spend and whom you target with your ads, social media can help you achieve impressive results for your academic institution.
6. Create separate contingency plan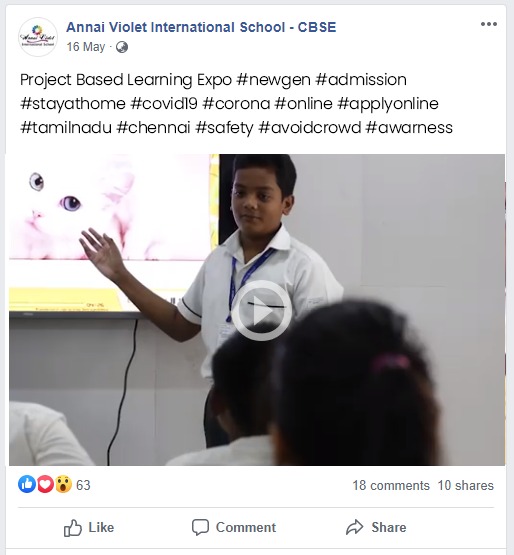 Social media requires you to think quickly and respond to situations immediately. To ensure you have the best plan of action no matter what the circumstance, it's a good idea to create a set of contingency plans for multiple different scenarios. For example, you could have a plan to handle negative PR, to post job openings in case of sudden vacancies, hacking of accounts, etc.
Your plan should typically consist of who will be in charge of leading the plan, the team involved in executing it and the broad steps to be followed. You can even have a set of ready responses for each situation which you can automatically update on your social media accounts in the event a particular situation occurs. This can go a long way in ensuring your preparedness in any unforeseen event.
When used right, social media in education is one of the most important advantages your institution can have. With these tips, you can start building a powerful online presence that engages, captivates and encourages action.
Tech India is a custom software provider and digital marketing company with 16 years of expertise. Message us  today for social media and digital solutions.