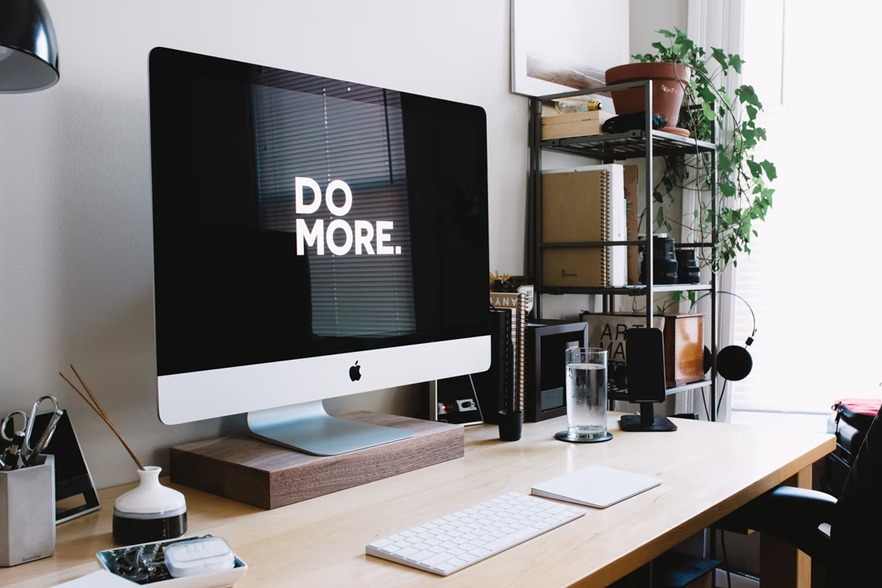 This is the time when businesses are firming up their marketing plans for 2022. Digital marketing is constantly changing and that makes it a difficult beast to keep up with. One of the best ways to get a headstart is to know what the digital marketing experts are saying will dominate the upcoming year. We have brought together 3 top marketing gurus and their prediction for 2022.
Krista Nehar, CEO of Boot Camp Digital 
With clients such as GE, P&G, Verizon, Boeing and Harley Davidson, Krista Nehar knows what works and what can be ignored. She gives us 2 important digital marketing insights for 2022 and these are
1. LinkedIn just keeps growing. Don't ignore it in your 2022 marketing plans.
"LinkedIn is a rising star in the digital space and their quarterly reports show a growing number of monthly active users".
Businesses need to create a strong LinkedIn plan for 2022 if they haven't got one. The social media site has released a number of new features that should be explored.
We say: In 2021 LinkedIn launched Creator Mode.It is a way for businesses and professionals to post more original content and make the brand messaging reach a bigger audience. Here is what happens when you turn creator mode ON.
Your account gets changed to a 'Follow' account and LinkedIn will be able to suggest you as a 'creator' that should be followed.
The Creator Hub will give you early access to new features.
You immediately get access to LinkedIn Live without needing to go through the application process. This video feature will help businesses to market their products and services.
2. SEO is more integrated so forget the hacks in 2022 
Krista says that Google search algorithms have got smarter and all the hacks and "tricks" that SEO specialists depend on will fast disappear. What matters is user experience. She says that marketers should focus more on producing meaningful content.
We say: If users find your content valuable, it will mean other users will too and so Google will rank it higher higher in search results. Simple? Not so, because creating useful content requires that the usual procedure of 'researching' from other blogs and adding keywords multiple times in the content might not work. Keyword spamming can work negatively.
Since voice searches are getting more popular, content should be optimized for conversational phrases. Another insight from 2021 is that the pandemic has seen local SEO gain ground, for e.g. 'spa near me'.This is important for physical businesses.
Adam Mosseri, Head of Instagram
Leverage Instagram Reels
Mosseri says there will be a paradigm shift in 2022 towards entertaining video content. What users want they will get. This is what he announced
"We made some improvements to video on Instagram to make it easier to create and discover. We've combined IGTV and feed videos into one format – Instagram Video. More improvements to come! – Adam Mosseri, Oct 8th 2021
We say: Businesses must produce video content. However, the boring old videos of people droning on will not help. Videos must be entertaining, creative and innovative. For Instagram and Facebook, short videos are recommended. Longer videos are best for YouTube. The criteria though remains the same, it must either entertain (think TikTok videos) or inform. If it can do both, all the better. Explainer videos about a company's products, services or business idea have seen great success. 94% of users have reported watching explainer videos with 84% saying that it persuaded them to make a purchase. 3600  videos and Live videos will continue to be popular business tools.
Michael Stelzner, CEO and founder of Social Media Examiner.
Ephemeral social media posts will go down while Long-form content takes center-stage in 2022
15 second messages were all the thing in 2021 – think TikTok videos and Instagram reels. In 2022, the message is subtly rooting for long-form content. Afterall, TikTok videos are now upto 3 minutes long and Instagram reels are now permanent and increased to 60 seconds. These small changes herald a big shift for 2022. YouTube has already begun to embrace podcasting. Businesses will invest less in ephemeral content like facebook and Insta stories that disappear after 24hours.
What we say: Brands will need to amplify their content to reach their relevant audience.  Viral videos are an exception and not all the valuable content you produce will be seen unless you pay to advertise. Remember that the Zuckerbergs of this world are writing algorithms that want us to spend. Nothing comes for free.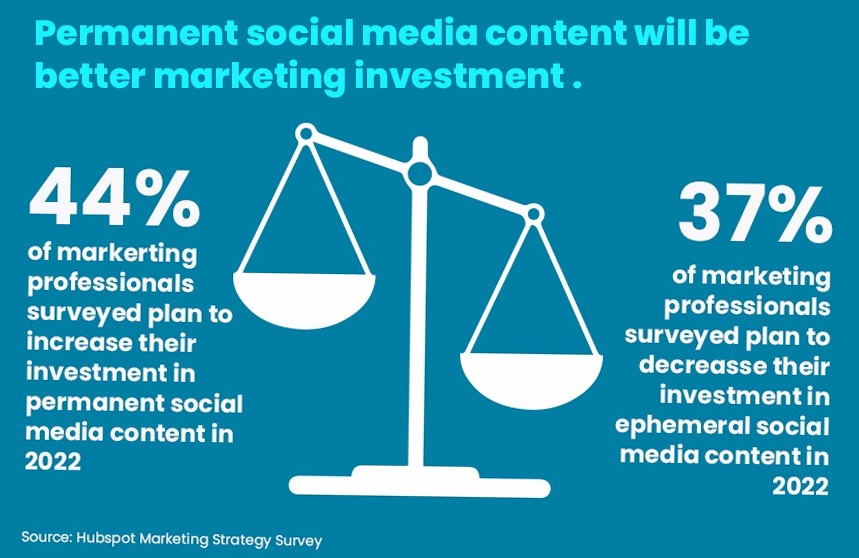 We also say that it is not all video content, long-form articles are still the most popular. Businesses that do not have blogs should start a blog section in 2022.
Blogging is absolutely relevant in 2022. For long predictions of blogs being dead have been as wrong as the predictions that Facebook was dying. In fact, roughly 409 million internet users read about 20 billion blog pages monthly. That is mind-boggling statistics. This is why 53% of marketers will continue to prioritize blogging as their primary content marketing strategy.
One thing all businesses know is that everypart of digital marketing is algorithm driven. All the algorithms optimize for user experience. Finally, more consumers are stepping into virtual reality (VR) and augmented reality experiences (AR). These two technologies are part of the metaverse. More businesses will start experimenting with this in 2022.