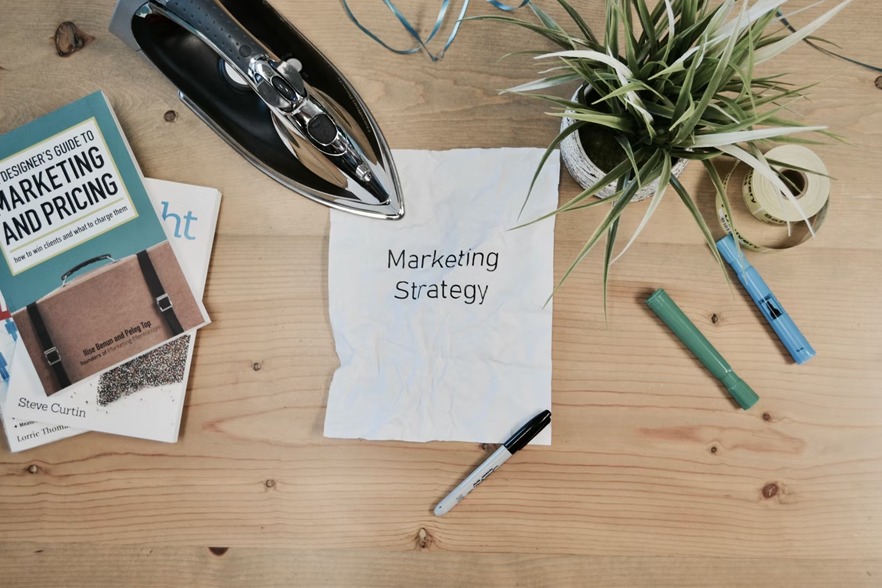 Whenever we consult for a group, however small or big they are, this is always the inevitable question "How much must we spend on our digital marketing strategy?" Not every business has an unlimited marketing budget. You can optimize even a limited budget by choosing to invest in online strategies with a potentially higher return.
What is an ideal marketing budget and where to spend it
The general rule of thumb is to spend 7-10% of your gross revenue on marketing. Again, if you are a new business, this budget should be 12-20% of your revenue since you are still establishing your brand and need to reach customers. Established companies with good brand equity can spend 6 -12% on marketing.
While the above is an overall average, the market budget as a percent of gross revenue can vary from industry to industry. B2C sectors usually spend more, with an average of 13.7%. The B2B sector usually has average spending of 6%.
B2C sectors usually spend more, with an average of 13.7%. The B2B sector usually has average spending of 6%.
Of the total marketing budget, half should be spent on an online marketing strategy. However, many companies fall far short of this. The growing popularity of the internet means that most of your customers can be reached here. This makes it crucial that you allocate a fair bit of your budget to digital campaigns.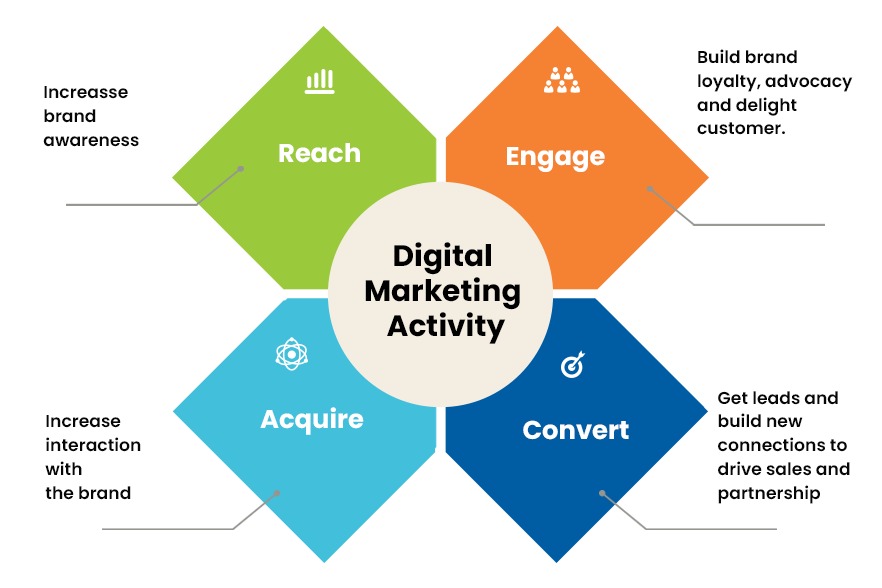 Many businesses that haven't yet invested in a digital marketing strategy might be apprehensive about suddenly allocating larger budgets. Smaller businesses just might not have the wherewithal to go big with their digital plans. In whichever group you might fall into, these 4 digital marketing strategies are your best bet.
1. Local SEO
Think about how many times you have searched for either a brand or a service and a Google Local Business shows up in the search results. According to Google, 46% of searches have local intent. This is why local SEO is one of the best digital marketing techniques that cannot be ignored.
According to Google, 46% of searches have local intent.
Local SEO is particularly important for bars and restaurants, law firms. medical practices, pet services, real estate brokers, and services like plumbers, etc. You need to optimize local SEO so that your business comes up in the Google business pack for searches, also on Google Maps. Of course, Google Reviews will be connected with your Local SEO listing.
Whether you are a B2C or a B2B business you need to have a Google My Business account, To get started you need to claim your business on google.com/business. This is wholly free but there are many digital marketing techniques that you should be aware of and why many businesses prefer to hire SEO Specialists in agencies.
2. Creating SEO Content
More the valuable content on your website the more traffic it will generate. While a company's products and services will draw in visitors if the content on it is well optimized, these pages are limited. The best SEO content writing technique is to add blogs to your website. Blogs are a great way to add fresh content to your site and a way to gain backlinks. They also build credibility for your services and get the attention of users searching for information in the exploratory phase. Blogs are often tied to social media marketing as well. Everytime you write a blog you can share it on your social media channels, further increasing your reach.
Blogs drive more than 55% of the website traffic – Hubspot
Blogs can also drive revenue. We have seen this on our website as well. Another example to show the revenue potentials of blogs is provided by this data from Ahrefs.It is a powerful SEO tool that runs on a subscription basis that helps companies conduct keyword research, analyze their website's backlink profile, and much more. In 2015, Ahrefs was getting about 15,000 visitors each month to their blogs. They then ramped it up by publishing 2 blogs per week for the next 2 years and then 1 blog each week. Their traffic increased by 1136% and they increased their earnings by 10 times in this period.
As you can see, a digital marketing plan that includes content writing will boost traffic and leads.
3. Link building
Link building or off-page SEO, is the process of getting links from other sites. When other sites point to you, it is a signal to Google algorithms that these sites find your content good and so it is worth ranking it higher.
Link building can be a double-edged sword because if you get links from dubious sites you can be negatively impacted. It is important to get sites with a high domain authority to link to you. For example, websites with .edu or .gov are considered very trustworthy and links from such sites are invaluable. Websites with high traffic will have a high DA, for instance Facebook has a DA of 96. Other examples of high Domain Authority websites are Twitter, LinkedIn, Reddit, Instagram and SlideShare.
In short, backlinks in SEO can be whitehat (good) or blackhat (bad) and knowing which is which requires tools, that is why many businesses prefer to outsource their backlinking activity.
4. Social Media Marketing
Your customers are on social media so you need to be where they are. A social media marketing strategy is a definite must. Though, you need to be selective when choosing your social channels based on where your customers are. There is no point in spreading yourself thinly across all channels. Some of the popular social channels to consider are
Facebook
Instagram
Twitter
LinkedIn
TikTok (not available in India)
YouTube
This is what I advice clients, if you are a B2B business then your audience is on LinkedIn and so focus your attention there. Videos condense easily digestible information into snippets and easily capture users attention –YouTube is a good place to be. With video tools and a mobile camera, videos are easier to put together than ever before.
For B2C companies such as those in fashion, ecommerce, travel, education all channels will work but again, choose a few and then expand as your budgets increase. The advantage of a social media marketing strategy is that you can run ads whenever you need to get leads. Facebook, instagram and Youtube have Ad costs that don't need to break the bank. These 4 routes are the best online marketing strategy to give the best returns on a limited marketing budget.
A social media marketing strategy requires a deep understanding of each medium and creating content that works for different channels.You will need a social media team of content writers, videographers and graphic designers. It becomes cost effective to outsource social media marketing to an external marketing team.
These 4 routes are a good online marketing strategy to give the best returns on a limited marketing budget.Email marketing is another strategy to consider. It is one of the best way to get ROI. I've not included it here only because there is a lot involved in it and you need a good emailing list to begin your email campaigns.
Do you need help setting up and managing your digital marketing strategy? iTech ensures you get results by having digital marketing experts working on your website. Contact us to find out how we can customize your online marketing strategy.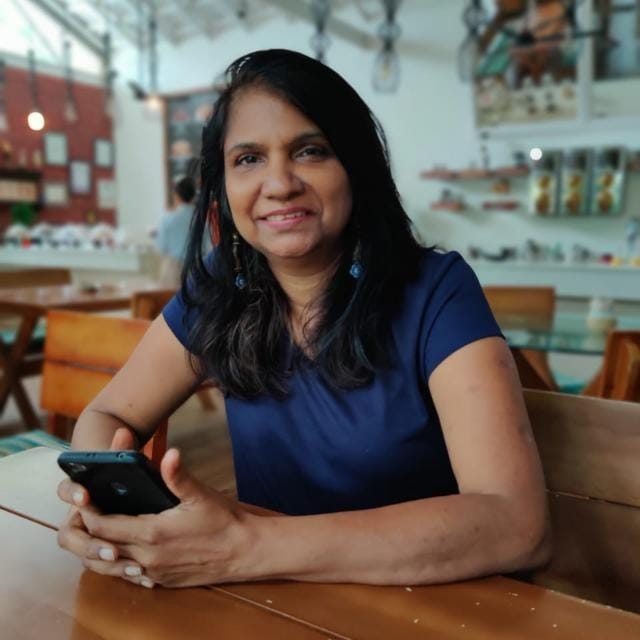 Karen brings her decades-long experience in content and digital marketing to helping global brands to showcase their expertise. When she isn't writing or caught up in being a digital marketing evangelist, you will find her passionately involved in animal rescues.