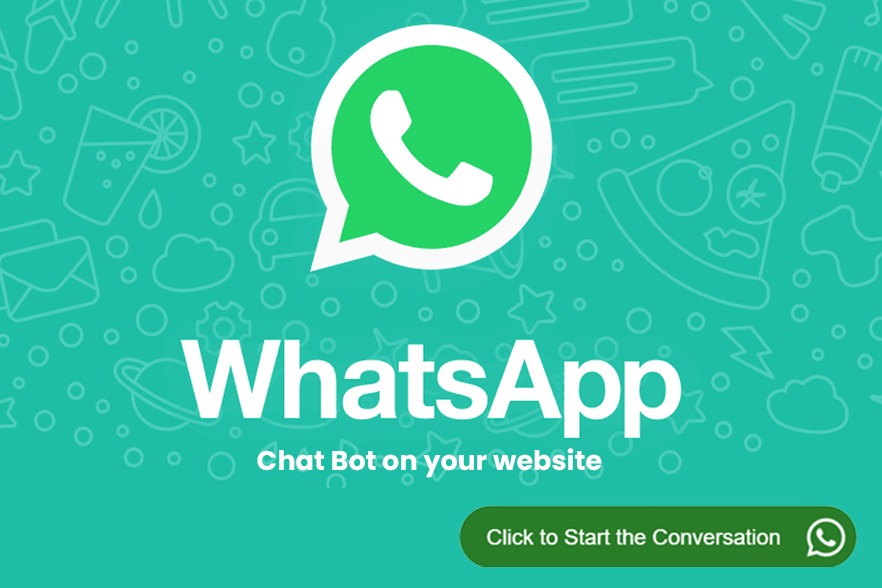 Have you purchased a product on an eCommerce site? The probability is that you would have instantly got a confirmation through their Whatsapp business account. That shows just how powerful Whatsapp has become in recent years as a communication tool for businesses. Most smartphones nowadays come preloaded with Whatsapp and it is available in over 180 countries. Businesses are recognizing the wide reach of WhatsApp and that customer's want to communicate with businesses the same way they communicate with friends and family.
WhatsApp is used by approximately 2 billion people worldwide, making it the most popular instant messaging app, globally.
This is the reason why more and more businesses are using Whatsapp as part of their marketing strategy. It can be used to send shipping alerts and new product information, appointment reminders from healthcare facilities and much more.
When WhatsApp Click-to-chat is added to your website it makes communication more personalized. However, manually being available to answer customer queries is not the answer. This is why Whatapp ChatBots are gaining popularity.
What is a WhatsApp Chatbot? 
The WhatsApp Chatbot is an automated software that uses a rule-based engine, that includes  Artificial Intelligence, to understand what a user is saying and responds to it. For instance, if you send a chat message to a business account of a bakery, saying "I would like to order a cake for this Saturday". The automated chatbot recognizes 'cake' and 'Saturday' and replies with 'Here is a list of cakes we can provide with prices. Let me know which one you want." It is as simple as that. Though the conversation here is between a human and an algorithm, the customer feels like they are talking to a human.
When a WhatsApp chatbot is set up properly, it can speed up processes. The best part of whatsapp chatbots is that humans can jump into the conversation at any point when the customer needs a resolution beyond what the chatbot can provide.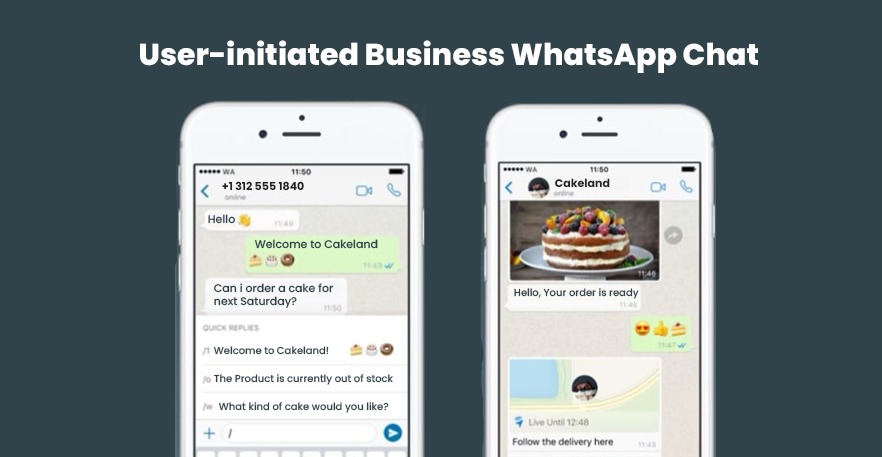 WhatsApp Business App and WhatsApp API, what's the difference? 
These are two different options that are provided by the WhatsApp platform for businesses. The one you use depends on how big your business is.
The WhatsApp Business App is free for both Android and IoS phones. But wait it is attached to only one phone number and so can be used just by one smart phone. This is perfectly fine for small businesses but not for large business enterprises. To get a WhatsApp business account, you will need to download the business application from the Apple Store or Google Play and then register with a unique phone number.
The WhatsApp Business API is a powerful GDPR compliant tool that is not connected to a specific mobile interface. Instead, it can be integrated with customer CRMs like Salesforce etc. This means that communication can be triggered by specific customer interactions such as purchase of a product etc. However, the WhatsApp API is not free and there are different pricing models that this article will talk about a bit later.
More than 50 million companies are using WhatsApp as an integral part of their customer communication.
The importance of Integrating WhatsApp Click-to-Chat on your website 
Having a two-way messaging platform is great for businesses but there are a few constraints. WhatsApp business rules don't allow businesses to initiate a conversation with a non-customer. That is why it becomes important to add a WhatsApp Chat Button that will prompt visitors to your website to initiate a conversation with you.
There are usually two kinds of conversation that happens through WhatsApp Chatbots
User-initiated chats: When a customer initiates a chat then businesses have a 24-hour window to reply. User-initiated conversations come at a much lesser cost per conversation compared to business-initiated conversations. Every time a customer responds a new 24-hour window opens. If a business responds outside this 24 hour window then a further cost is attached.
Business-initiated communication: According to a new pricing model released in February 2022, WhatsApp charges a fee per conversation. A conversation is defined as a 24 hour period from the time the business sends a notification or message to a customer. It covers all the conversation that happens within that time. Previously, WhatsApp charged for every template message that a business sent, now it is no longer so. Also, WhatsApp encourages businesses by providing 1000 free conversations per month to market products and send offers to customers.
Since the pricing depends on whether it is user generated or business initiated, this makes it important to have more creative ad copy or messages in your Whatsapp click-to-chat widget to drive more user-initiated chats.
Adding the WhatsApp Click-to-Chat directly on your website
It is easy enough to integrate the WhatsApp Conversation icon to your website. Adding the personalized link to a call-to-action button or image, requires you to add this code
https://api.whatsapp.com/send?phone=
For instance if your country code is +91 and your phone number is 8888888875 then your personalized link will be
https://api.whatsapp.com/send?phone=918888888875
If you want to automate conversions you will need a ChatBot Builder 
Industry specific templates are available that can allow you to launch your automated chatbot in minutes. This will require you to work with a chatbot provider. You can also customize your conversation scenarios using a drag-and-drop visual builder that makes it very easy. The chatbot providers also provide you text, buttons and images that allow you to build a dynamic story. ChatBot providers will also give you the facility to recognize specific keywords and apply smart filters to guide the conversation along paths you as a business want.
ChatBot builders will also allow you to set up rules to send targeted messages automatically and this also allows you to send messages in the user's language.The subscription plans covers a wide range starting from $99 per month. There is also a one-time implementation cost.
Once you deploy your chatbot you can track the performance with built-in reports and metrics that is provided by WhatsApp business, directly or through your ChatBot builder. This will help your business to fine tune the performance. You can also send the data to your marketing CRM as leads.
Start today, it's not too late!
Interested in building a customized WhatsApp Bot? Talk to iTech experts for custom software development solution.