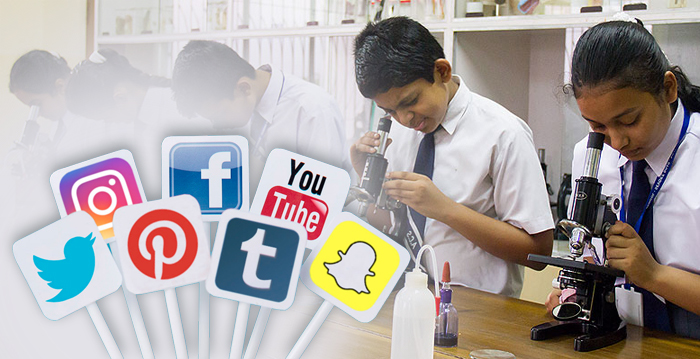 When I say that the digital media wing of ITech India has a large number of schools as our clients, I am often met with a surprised look. Social Media is important for educational institutions – parents want to know what is happening and it is a great way to interact with them. A website is just not enough, to reach out to your parents and prospects, social media is unavoidable. Having a Facebook page is only the start, the content on it must be engaging, informative and with an element of fun. This needs careful work going on behind the scenes to come across with the right branding for your school and ensure engagement. Here are a few insider tips.
Which Social Media Accounts Should You Create?
To start with, it's best to decide on which Social Media channels you should concentrate on. For schools, most of your parents and staff will be on Facebook. Instagram is now more popular with your student community. So it all depends on who you are reaching out to. Facebook is a must and Instagram can be a good choice to make as long as you have a lot of visual content to share – this could be events at school, competitions your students have won, in fact anything of interest. For colleges, I would recommend adding LinkedIn to this mix as their University pages are a good way to link to alumni.
Also read: 5 Reasons Why You Should Invest in Alumni Management Software
What you should be doing on a Facebook Page
Many schools make the mistake of creating a Facebook account similar to their private profiles. It is important to remember that business pages is a feature available on Facebook that provides schools with many additional benefits. Here is what you should be doing.
Create a community of dedicated followers:This should be an internal community (Teachers, staff members, students if they are old enough) and an external community (parents, prospects and educational professionals)
Show off your school: Create an exciting Cover Video like the one below we did for VidyaSagar Global School.
https://www.facebook.com/VSGlobalSchool
Create engaging posts (stay clear of those hum drum stuff). Show off all the things that make your school unique and all the amazing activities your students are involved in.
Don't make one kind of post, mix it up. Pictures, videos, live streams, Gifs, links to external informative posts etc.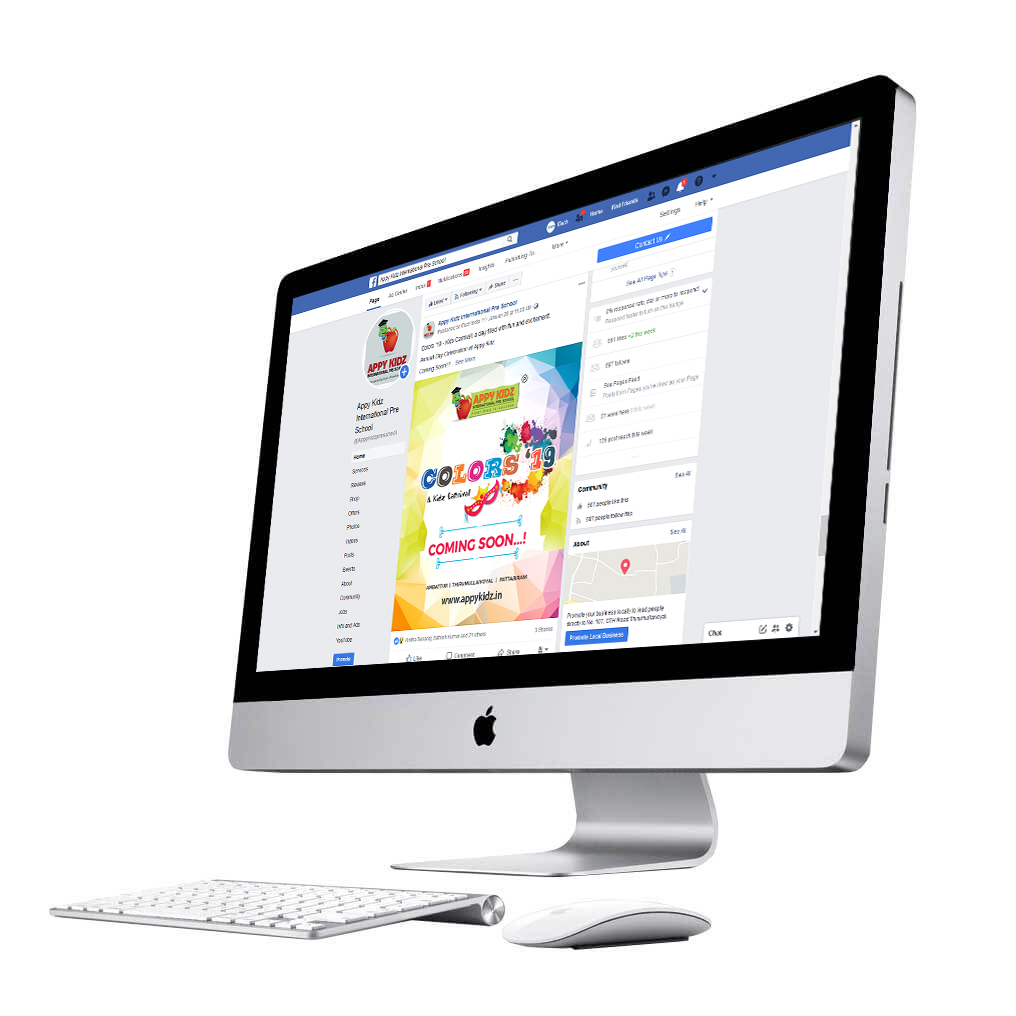 https://www.facebook.com/pg/Appykidzpreschool
Consider training someone on your staff to take pictures or videos and upload images. High definition pictures are provided by most smartphones and you don't need a DSLR.
Share content from other social media channels. If you have videos of your school annual day of YouTube, share it here as well.
https://www.facebook.com/pg/violetcbse/
Keep an eye out for posts about your school posted by students or parents on their pages, share it on your School Facebook Page.
Posts should keep your staff and students safe. Never allow them to be tagged in any post you make. Also never contact them through social media.
This same holds good with some minor variations on LinkedIn posts, Instagram visuals or videos on YouTube.
Who will look after Your Social Media accounts?
This is more important than you think. You don't want to lose access to your social media account when people move. It is best to create a school account first by using your school email id and contact details. Then you can give access to people who will manage your page. At any point, this access can be removed making it easier to control the page.
Some schools like to have more than one person making the posts. This should be alright as long as they have the communication skills that will engage others and the technical ability to manage the process. This is why some schools hire social media managers or agencies to run several accounts, However, whichever route you follow, remember that instant updates with information is needed. Social Media is all about news as it is happening.
How often should you post updates?
Different social media platforms have different patterns for posting frequency.
Facebook should be at least twice a week, daily would be an optimal number.
LinkedIn you can manage with one a week and should be more information based (for college level only).
Instagram posts can be multiple times a day, depending on the information you have of course. It's best used when you have competitions and events going on.
The time of posting is also important. If you want your post to be seen by more people, it should be posted when they are active. The best time would be in the mornings after parents' drop-off their children to school and time around their pick-up. It is best to experiment to find the time when you get most views and engagement.
How should you respond to comments?
The more the comments on your posts the better. However, there is a guideline to be followed.Comments can be positive, thank them as soon as you can. Some might want more information, reply with an update as fast as you can. Now we come to those negative comments – If they are genuine, take the discussion off the page to resolve it, either face to face or through the messenger feature. If it is abusive, it is best to delete it.