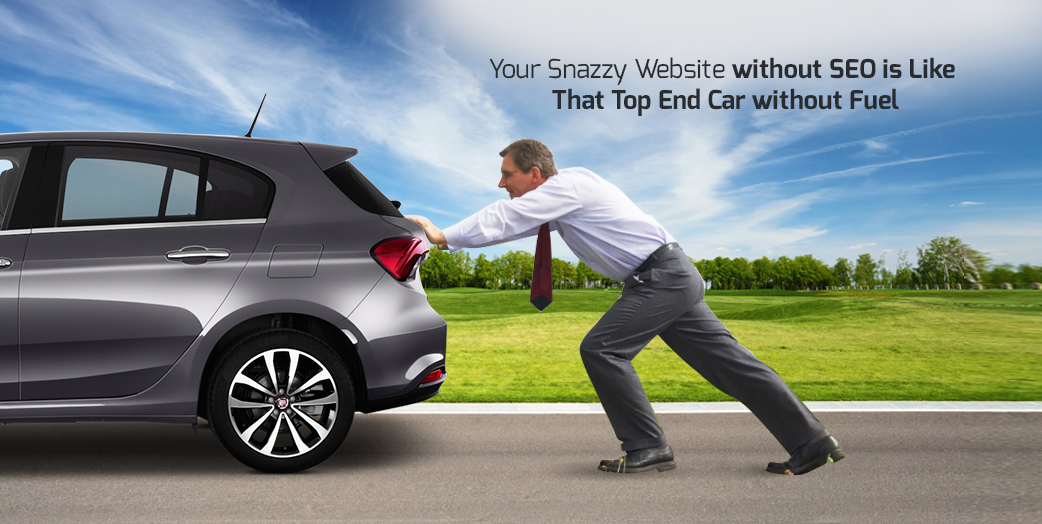 In this digital era, every company is scrambling to get their website up, if they haven't yet got one. The problem is that most businesses think that it ends there. Spending a few thousands or lakhs on a cutting-edge website that positions your services in an eye-catching way is pointless if no sees it. It is like having a business without a large signboard on the shop front or a car without fuel – No one will find you and you surely will not go anywhere.
So How Do Businesses Get Found Online?
SEO and more SEO! Search Engine Optimization is the answer. Today, there are 400 billion websites and getting visitors and potential customers to find you is becoming more and more difficult. And if you are one of those businesses who hasn't got an optimized site, then forget about leveraging the digital space. This is why digital strategy is an integral part of iTech's services. We will not partner with a client to create a website if SEO is not included in their strategy.
SEO is not a one-off process – after all each of those 400 billion websites wants to appear on the first page of search engine results. Google is the top search engine and there are specific techniques that need to be identified and used to get your business on the first page of search results and once there keep you there. Being on the first page of search results for popular search terms is a huge driver of traffic.
Website Optimization (On-page SEO)
We start with identifying your business's unique online advantage – every business usually has at least 3 "killer" advantages. This helps us to unlock new growth opportunities. Your website content needs to create a focus on these advantages and use the terms that visitors use to search. This is not as simple as it sounds. After all your business is competing against thousands of businesses that do the same thing as you. This is why we keep fine-tuning new organic optimization methodologies to maximize thecompetitive edge for our clients.
Let's see this at work – Resumemantra is a Chicago based software company that specializes in resume parsing and applicant tracking software. We got traffic to their website to increase by 750% within 6 months. This was possible by getting 6 of their 9 main keywords to rank in the top 10 search results. In fact we identified and optimized the website for almost 100 different search terms. Yes, it took 6 months but every month saw the traffic growing. This is what businesses need to know, there is no quick-fix, to rank higher in search results takes time. The benefits of course are obvious. More traffic means more leads and more business.
Off-page Optimization
While on-page optimization tells Google and other search engines what your site is about, off-page optimization indicates how authoritative and popular your website is. So how high your business ranks in Google is wholly dependent on off-page factors. The biggest off=page factor is the quantity and quality of backlinks to your website. This is a month on month endeavour to keep increasing the content on other sites that links back to your site. Remember that other competitors are also building their backlinks, so you need to do the same or fall back in search results. If you are not on the first page, you lose out.
Even small businesses find their ROI increase through SEO optimization. Mystic Studios, professional wedding photographers based in Chennai, now have over 1,200 quality backlinks. This took 3 months and they now rank on the first page for their search terms. It was a great climb up from their previous 20th page search result rank and this top 10 ranking meant they are getting over 1000 visitors each month.
Big or small, every business can do with a cutting-edge SEO strategy. Contact Us to get your website to get you more traffic and business.