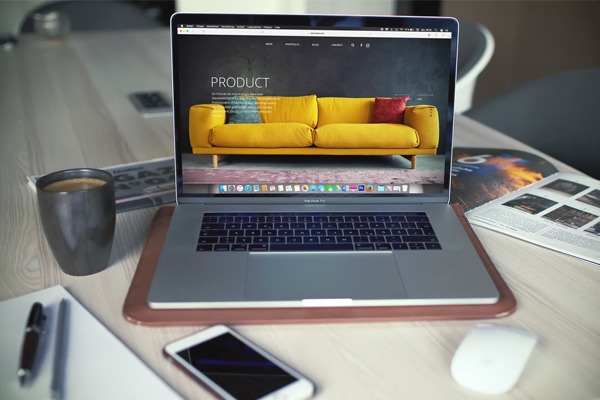 It takes 0.05 seconds for visitors to your website to decide on the credibility of your business. It is that quick. We all understand the benefits of looking good and if potential customers have reached your website through a Google search then that first impression better be a good one. For any search query, they are multiple options, so, it is simple economics then that tolerance levels for poor design are low.
If you still need convincing, step into the shoes of your audience – what would you think of an organization when your first introduction to them is an outdated-looking or cluttered website design? Research proves that consumers make ruthless snap judgments about businesses based on the appearance of their websites. According to a Stanford study, 75% of users judge a company's credibility based on visual design alone.
Check out these statistics when it comes to website design and user experience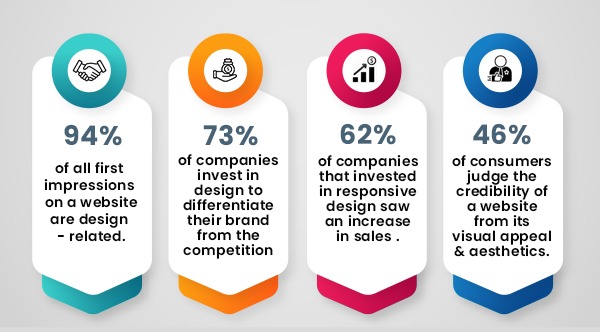 Stats #1: If your website is not responsive, say adieu to your visitors
In fact, 57% of internet users say they won't recommend a business with a poorly designed website on mobile. It is no secret that more people use their mobile devices than their desktops, If your website caters to a younger audience then you will notice an even higher footfall from mobile devices.
Globally, 68.1% of all website visits in 2020 came from mobile devices
These are the reasons why every website must have a mobile responsive web design. It was a luxury when it was first rolled out in 2015 but today it is the norm. In fact, a mobile-first approach to design is fast becoming popular. This is because mobile-friendly websites have a higher lead conversion rate.
For those not familiar with the term 'responsive design', this is what it is – flexible and fluid websites that are designed in a grid layout on the desktop that can easily adjust to smaller screen sizes such as a mobile screen. A mobile-first design goes a little further. This is when the developer/designer begins product design for a mobile device first and then progressively works up to a larger screen. The latter is also a responsive design but approached from small to big.
The key features of responsive websites are simplicity in layout, navigation, and content that is easy to read on a smaller screen. It carefully uses white space so that nothing will look crowded.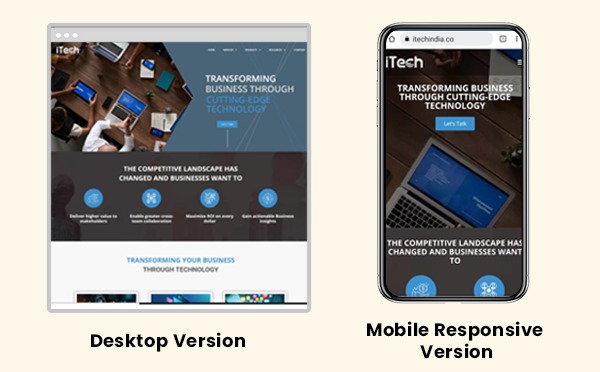 Stats #2: Your website is a magnet for judgment of your brand
Checking out your website gives potential consumers their first impression of your company. In a couple of seconds, they have already created an opinion about your business. So the ingredients of a positive user experience design are one that is user-friendly, extremely responsive, and fast to load.
46% of consumers base their decisions on the credibility of a website from its visual appeal & aesthetics." – (Source: The Real Business of Web Design, John Waters)
Website designs that are trendy and professional are more likely to inspire brand credibility and foster trust among the audience if they show brand consistency. Consumers can recognize well-known and successful companies just by glancing at their colors, logos, or styles. As a result, it's critical to make sure that the things that your consumers associate with your company are represented in your website design. Brands like Apple, Zara and Nike leave an amazing first impression on their customers with their intuitive web design. On the other hand, outdated and poor web page design makes users doubt your reliability.
Design Tip: Ensure that your site's outline, styles, and fonts are consistent across all pages. Your site will seem unappealing and unprofessional if each page has a different design.
Also read: What should be the cost of your Website Redesign
Stats #3: Slow and steady doesn't win the race
Think of your website as a Ferrari, looking good is not enough if it is not fast. 88.5% of users say that slow loading is the top reason for leaving a website. Need more stats? A Google study shows that websites that load fast keep users engaged for longer and so have higher conversion rates.
Google now considers mobile browser load time as a ranking factor. Higher your search ranking the more audience your website will attract. While Google recommends a load time of fewer than 3 seconds, many websites though take close to 22 seconds to load on mobile browsers. Most websites need to improve on this front to see an increase in their traffic.
Various web page design elements and approaches significantly impact your site's capacity to load fast.
Design Tip: Keep away from design components that take time to load, induce distractions and eat up your white space. Your design should be clean and simple. No matter what, faster is always better, and less is more.
Here's a free tool from Google to check the speed of your website's pages.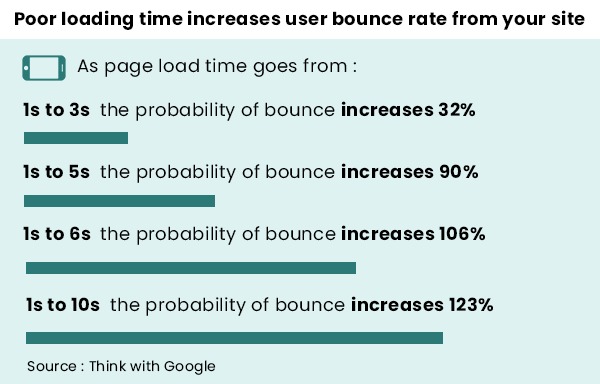 Stats #4: Guide your audience down the path to conversion
Imagine reaching your location and looking around bewildered because you cannot see a street name? That is exactly the way many websites behave to their audience. A good design must guide the visitor along a path where they can perform an action that you want them to do. That sounds easier than it is. Usability experts work on design principles that understand user behavior. Professional website designers use Hick's Law to simplify and decrease the number of alternatives so that users have fewer choices to make. This is because the more choices you offer your audience, the longer it takes for them to make a decision. It usually ends with them not making any decision at all.
Design Tip: Reduce the number of options on your site to five or less to make it easier to navigate. Analyze your product menu for options to combine comparable items into a single option. Use UX design practices to keep your content organized and easy to navigate through.
Don't forget to use proper headers, sidebars, and footers. Also, ensure that all tabs and links work perfectly well, taking your users exactly where they want to go. Whatever type of navigation is used, it must be simple, self-explanatory, and comprehensive. Your visitors shouldn't have to search for the next step; it should be evident.
Also, Identify features that will set your company apart from the competition and include them in your website for an impressive user experience design. The objective is to show your prospective customers why your products or services are better than those of your competitors.
Also read: 4 Mobile App Design Trends That will Continue Into 2022
On a Parting Note
Visuals Matter! Your viewers will be more likely to sign-up for a demo or book an appointment if they feel more welcome on your page. A contemporary and appealing web design also influences good client feedback and testimonials. You'll create the impression that you're receptive to new visitors to your website.
Has your website failed the mobile responsive test or would your business website profit from professional help? Our team at iTech India has 18 years in helping businesses improve their digital brand value using modern web design standards. Contact us for a consultation.