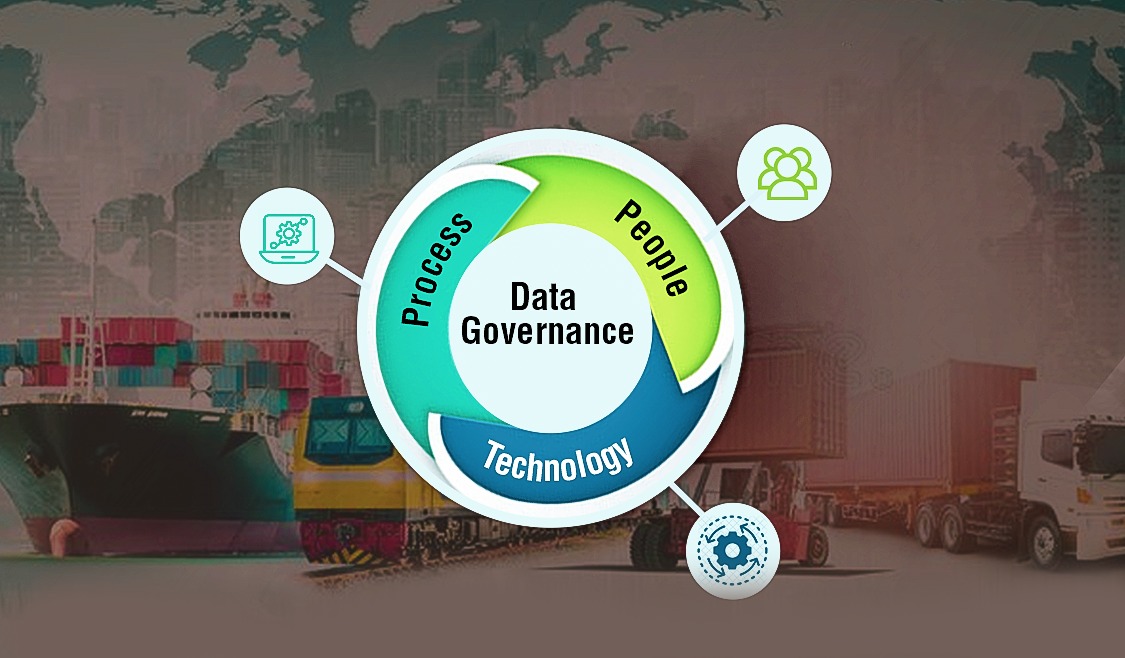 Would your company have made different decisions if it had all the information it needed? Importance of good data in supply chain management is critical. Sales volumes are multiplying, distribution networks are expanding and winning contracts in a competitive global market is often made on small differentiators. Today's supply chains are very data dependant and good data governance ensure insights that can create a surge in success charts.
Data Governance vs Data Management
Before we go into the technicalities of these two terms let's step into the kitchen first. This analogy will help make the distinction between data governance vs data management. A well laid out kitchen with the best cooking appliances, gadgets and storage facilities makes cooking easier. But it needs to be used and to make the best use of all these tools, a cook with a recipe book are essential. The recipe tells you exactly how to turn out mouth watering dishes using the exact ingredients in the exact amounts mentioned. There you have it – the kitchen is data management in action and the recipe are the rules and procedures that ensure good data governance.
Data governance is setting a program in place that includes a governing body to define the set of procedures to ensure availability, usability, integrity and security of data. Data management is therefore the identification and execution the most suitable architectures, policies and practices to manage information lifecycle using technology.
Data management tools are standardized but they can be configured to the requirements of your organization. On the other hand, data governance will always be unique for your organization.
Data governance programs usually answer these questions
Who will own responsibility for the data?
Who can access what data and what actions can they perform?
What are the security measures to safeguard the data and what controls will be put in place?
Is our data compliant with new regulations, for example GDPR?
Which data sources are approved for usage?
What level of verification and validation is needed to maintain data correctness?
A defined system of data governance best practices is a prerequisite for the right technology planning
This might also interest you: 7 Benefits of automating Inventory and Asset Management
Goals for an effective data governance program
In logistics sector goods and services are always on the move, generating a large quantity of data and much of the data is from outside the enterprise. This means that without implementation of good data governance practices, even a small error can cause a loss of revenue down the line.
The benefits of data governance is guaranteed if it tics all these boxes
Increase confidence in any decision making
Ensure that a standard, repeatable process is set for the entire enterprise for data entry and reporting
Reduce if not eliminate the risk of regulatory fines
Ensure data contributes to increased income generation
Reducing the necessity of rework
Improve staff effectiveness through compliance
This might also interest you: Machine Learning is changing how data is captured for logistic bills
Evaluating data governance tools
Organizations invest in data governance because it delivers business value. Such an initiative requires the right planning that involves business executives as well as data stewards. But to make data governance a sustainable venture, it requires technology and the right data governance tools. Choosing a data governance tools might seem complicated but it always comes down to which features and functionality you need and is offered by the data governance tool you choose.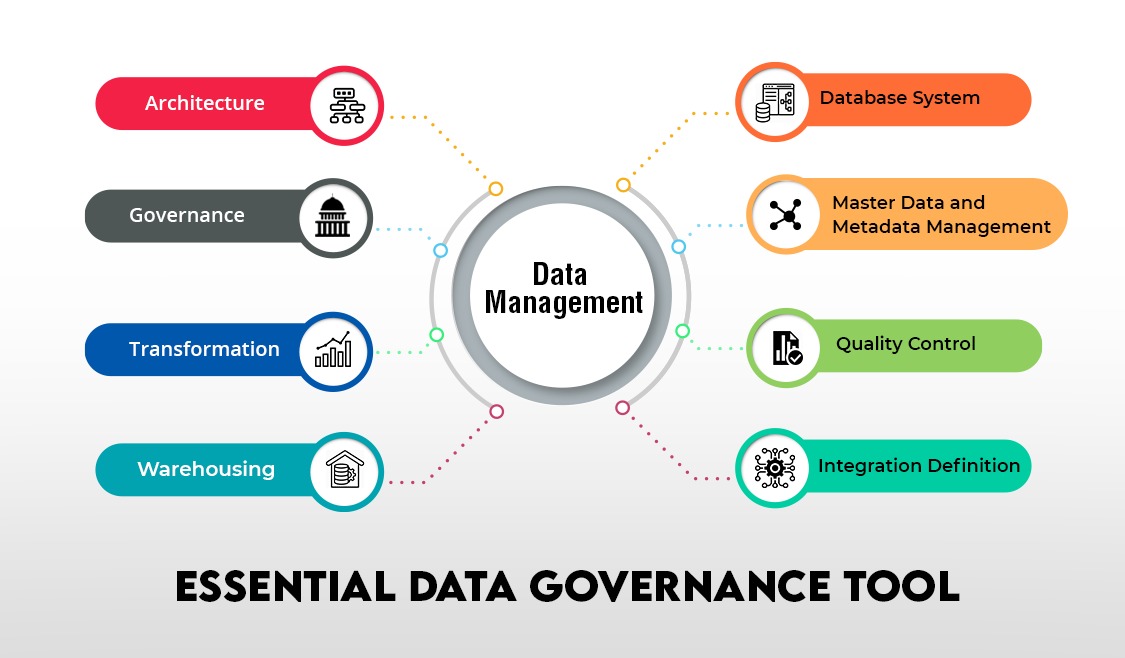 The functional areas to evaluate potential data governance tools
1. Data discovery: Data scientists and engineers can spend almost 20% of their time sifting and mining data to find what is relevant to their business problem. This can take weeks if not months. A potential tool should make it easier to search and understand the data needed. A solution with a built-in integrated data catalogmakes data discovery simpler
2. Business glossaries: Business leadersneed a clear insight into every department be it sales or finance. But each department speaks a different language , exist in their own silos and so do their IT functions. The same goes for acquisitions and mergers. Support to build a business glossary is therefore an essential part of data governance
3. Data consistency: Essential data such as elements, models and glossaries must be managed in a consistent manner. This consistency is got through proper classification of data based on use and relevance. It should also manage the relationship between different data elements by creating specific hierarchies.
4. Data lineage and versioning capabilities: Data lineage is a big part in trusting tdata.It gives visibility about the source of the data and that in turn helps in tracing back any error. Creating data lineage manually is not what good governance is about. Data governance tools should use automated methods to create graphical format of data lineage. This could be either through code parsing, SQL log parsing or through AI. It should also have rollback capabilities that allow a running application to go back to the previous version in case of failure during execution.
5. Risk management: It should enable creation of a modelling and reporting platforms that takes into account all existing risk models and data hierarchies so that your system is compliant with all required regulations.It should also have checkpoints to detect fraud and incorporate security intelligence.
Most supply chain leaders will agree that fragmented and inconsistent data that is often siloed slows down their business processes. Data management coupled with data governance will ensure timely access to consistent and accurate data. It improves communications between all stakeholders, be they suppliers, brokers, shippers, warehousing or partners and thus improving ROI.
iTech India has been providing customized software solutions, globally, since 2003. We specialize in Cloud migration, custom software development, app development and re-engineering. And as always, if you have questions, please message us here or email us at sales@itech-india.com