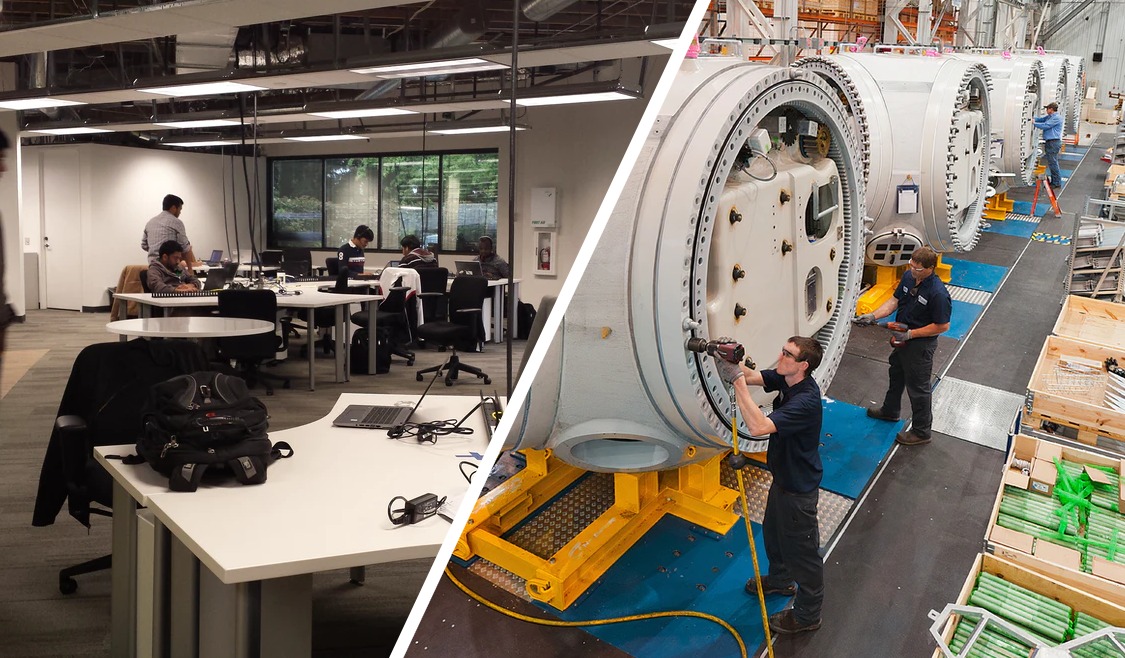 I can't think of any company that has no fixed assets. Even a one-man business has to invest at least in a laptop. When it comes to SME and larger conglomerates, fixed assets represent a significant capital investment. Laptops, a fleet of trucks, entire manufacturing units, buildings and even land are all long-term assets that a company purchases towards rendering of its services. As businesses evolve and grow, tracking these assets get more challenging. Automated Asset management software is then no longer an option to consider but rather a must-have.
Before we get into the benefits of asset management software, first is it worth investing in an asset management system for your organization?
4 signs that it's time for an asset management system
Asset management is keeping track and documenting all assets that the company owns. The location, maintenance history as well as the owner when it comes to movable assets must be documented. While employees might utilize specific tools, they belong to the company and must be returned. Fixed assets also contribute to the company's balance sheet and net worth and must be captured accurately. A time comes when it becomes important to streamline the process.
If any of these indications ring true for your company then manual spreadsheets might no longer be enough
If you have faced problems of outdated stock or improper stock levels then this is a clear indicator that you need to use an asset tagging system to tag all assets using barcode to manage them accurately.
If auditing your inventory requires repetition because your traditional auditing process is not tallying. This is causing wasted man hours and increased cost.
If understocking or overstocking is a repeated problem. Bad planning because of no proper insight to stock can cause a boomerang effect on sales and increased customer complaints.
If you are unable to locate inventory then it is a clear indication of failure in tracking assets.
If it is a yes to any of these problems then your organization needs innovative solutions provided by asset management software. These solutions provide a data-driven approach to gather deeper insights, enhance asset maintenance and drive a more precise operation planning process.
This might also be interesting: How businesses use ML to improve processes
 Why does your company need an asset tracking system?
Deploying an asset management software means a transition from an ad-hoc "I am not sure" existence to a fully documented, decision enabling environment. There are many benefits of using information technology to ensure cost-efficient processes and maximize ROI
1. A more efficient inventory tracking means fewer staff involved
An automated asset tagging system that uses scanning technology saves your company time. There is no manual entry required as your workforce needs to scan the assets barcode or RFID tag and it is automatically updated in your database. Simply put, an asset management system helps you get more done in less time and with fewer employees.
2. Stop troubleshooting spreadsheet inaccuracies
Human error is never intentional but even with utmost care they do creep in. What's worse is they can go undetected and get normalized and get carried into other calculations. Tracking down the source of the error is like looking for a needle in a haystack. Who are those dropping a needle in such an unlikely pace after all, I've often wondered? However, that does explain very well the magnitude of work involved tracing back the source of the problem.
A computerized asset management process will keep your asset information well organized and will be the best possible way to bring in accuracy in every step of the lifecycle. And free up time that can be spent more efficiently elsewhere.
3. Get information in just one click
Since an inventory tracking and asset management software comes with full reporting functionality, any information you need, you can get in no time at all. Ad hoc reports that are customized to needs as well as standard reporting are easily accessed, or immediately generated and are always current.
Since all equipment is tagged, advanced asset management systems can also provide visual representation of the location of all assets, an interactive floor plan of sorts and clicking on any asset can show the equipment information and work order history.
4. Reduces the cost of maintenance
Organizations often find that the high cost of maintenance is reduced once an automated asset management process is in place. A solid preventive maintenance system is essential for critical equipment. And this is made easier through a systemized process that uses critical data such as installation and warranty info as well as maintenance history. A PM system can pull relevant data to create a maintenance scheduling as well as checklists and checkpoints that will increase longevity of assets.
5. Fusing inventory management with asset tracking
Many asset management systems have gone a step further in centralizing asset information by including inventory management, particularly spare part updates. When this data becoming more accessible, it helps to decrease equipment downtime. The way it does this is by sending a notification mail if the quantity of a particular spare part is approaching the minimum quantity threshold.
6. Say goodbye to asset transfer hassles
Transfers between departments, owners or locations normally require endless approvals and filling out of numerous transfer forms. An automated asset management process makes it electronic and automated. Plus, the system records a history of all such transaction so that as inventory auditing rolls around again, you have complete insight of where that asset ended up and even when an asset is past it's useful life.
Asset lifecycle management is a continuous process and so can become more and more complex. A robust asset management solution provides an organization the wherewithal to track thousands of assets at different stages of the lifecycle. So easy, it's a goodbye to asset hassles.
7. Ease the burden of audits
Audits are an important part of business processes not only to reduce compliance risks but to identify potential ghost licenses and assets. The latter could be incurring you both in taxes as well as maintenance fees. The right asset tracking solution will also reduce the effort needed to prove that your business is compliant.
This might interest you: How colleges can control cost using asset management software 
Wrapping it all up
There you have it! The signs that your organization is ready for a automated asset management software and the full power of the right solution. And as always, if you have questions, please message us here or email us at sales@itech-india.com