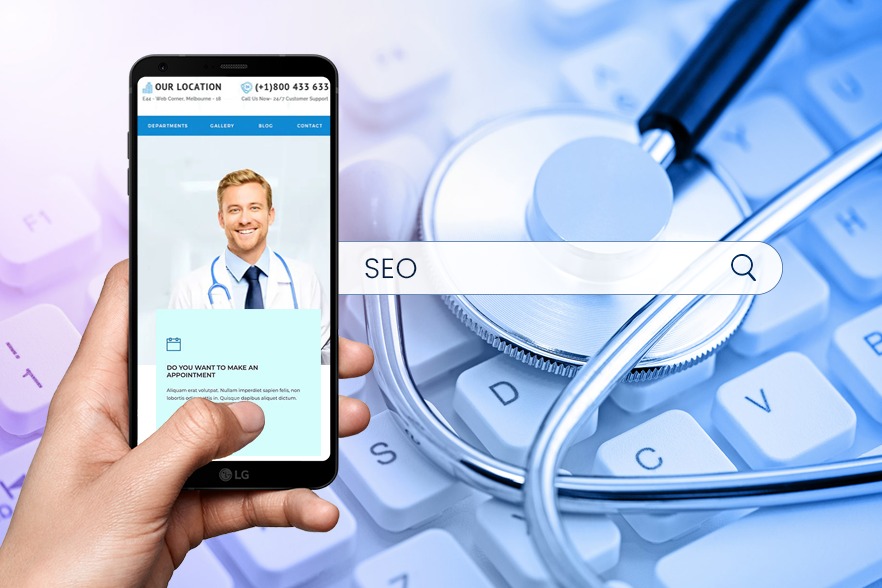 There are approximately 230,187 physician practices in America. Of these group practices, 2-5 physician practices account for 23% and 31-100 physician groups are about 11% (Statista 2018). There are over 70,000 healthcare websites. These numbers are a strong indicator that healthcare providers cannot rely only on traditional marketing or references to get patients. They are starting to find opportunities through digital marketing. 
Having a medical website has now become the norm rather than an exception. However, just hosting a healthcare website is not going to get people to find you. This is where medical SEO steps in. Patients have to be viewed in a new light, as consumers who need to be convinced to choose a particular provider. One of the most beneficial ways to do this is to feature in searches when people are looking for information. Search engine optimization is what gets your website to come up in these search results. If you are not top in these results then someone else is. As a medical practice would you want to miss out on new patients?
What is healthcare SEO?
Healthcare SEO, also known as medical SEO covers a number of processes (more on that further in this article). There are different techniques used to increase the authority of your medical website and the ranking in search engines for targeted keywords and search queries. This is done organically i.e. without paying for ads.
There are different ways people search for healthcare-related information. They might be searching for medical insight or they may be looking for physicians or hospitals with the best ratings. As a medical practice, you can decide whether you want to figure only for the second type of search or both. This will decide your search engine strategy. 
For example, if you are an orthopedic surgeon, you want someone to type "knee surgery" into Google and find you. This is an instance of organic SEO for your website. No