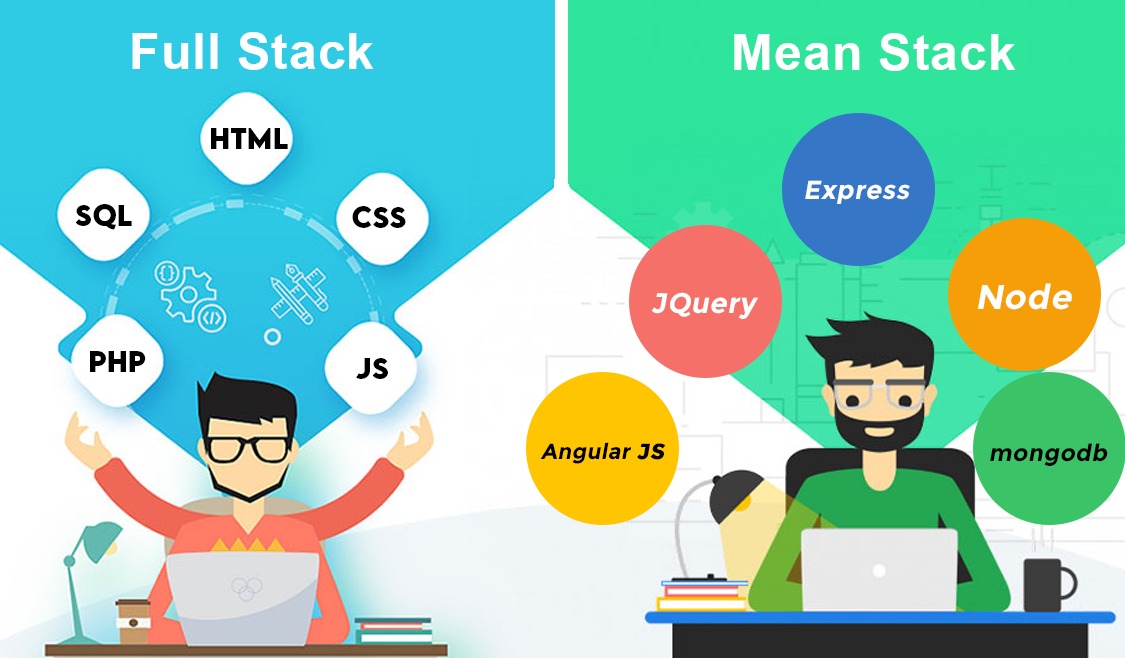 When an architect designs the latest steel and glass skyscraper, the starting point is never the beautiful 50-foot high lobby, though it might end up the talking point. It begins with the nitty gritty of girders and columns that will allow such a structure to soar into the sky. That's exactly what you need to decide on when developing your web or mobile application – what is the technology stack you will choose to develop a competitive and viable product. Will it be Full Stack or MEAN stack or MERN Stack? And why it is not all that confusing after all.
What is a tech stack?
A technology stack is a set of programming languages, libraries, frameworks and development tools that the application is built on.
Building a virtual application follows the same principles of construction. Different building materials are used for different areas. Reinforced concrete pored along a gridwork of steel for the foundation. The weight of the structure is borne by the building core, the exterior walls merely enclose the structure and is made of glass, metal or stone bolted to angle brackets secured to floor slabs or support columns.
The Netflix streaming app, OneDrive storage or Facebook are prominent examples of the millions of applications and websites that use tech stacks.
To explain it further, your web application may be created using Ruby on Rails – this is the language and framework. It might use MySQL as the database for storing data. You might decide to host it on the Cloud and use AWS which in itself provides users access to EC2, Amazon's virtual machine service, Glacier, a low-cost cloud storage service, and S3, Amazon's storage system. All these components form the server-side tech stack.
The client-side stack you choose could be HTML, CSS and JavaScript. This translates your application to a front-end format that is the interface users will interact with. If you are developing a native mobile app, the tech stack is even smaller, using XCode or Android Studio.