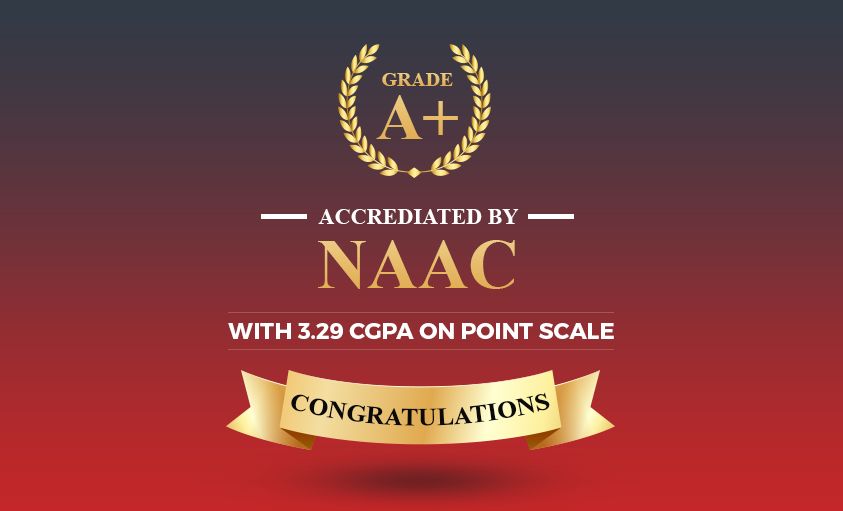 Many of the NAAC accreditation criteria requires reports. Assembling the data and creating these reports that require 5 years of information is time consuming and a small mistake is difficult to pinpoint. Putting together these reports can take anywhere between 2 to 4 months, depending on how your data is accessed. A good education ERP can do this for you in just minutes and in fact it is now mandatory for NAAC accredited institutions to have a college management software.
An Education ERP, does not just help you to compile reports, it also is invaluable in getting an institution to evaluate itself on different parameters and improve areas that show a need for improvement. A closer look at the NAAC accreditation criteria will give a better insight on the value of an education ERP.
NAAC Accreditation Criteria
NAAC has split the 7 criteria for accreditation by providing specific parameters for each. There is a predesigned weightage provided for each criterion, all equalling up to 1000 points. Each criterion is further split into Key Indicators (KI), each having a predefined weightage. Assessment is done under 3 heads for each of these level
 Predetermined weightage Wi(Totalling 1000)
 Peer Team Assigned Key Aspect Grade Points(KAGP) on a scale of 0 to 4
 Key Aspect-wise Weighted Grade Points (KAWGPi=KAGPi * Wi)
Criteria and Key Aspects
[table id=3 /]
[table id=4 /]
The final score is calculated using
Criterion-wise Weighted Grade Point (CrWGP)
by the total weightage of that criterion as given below.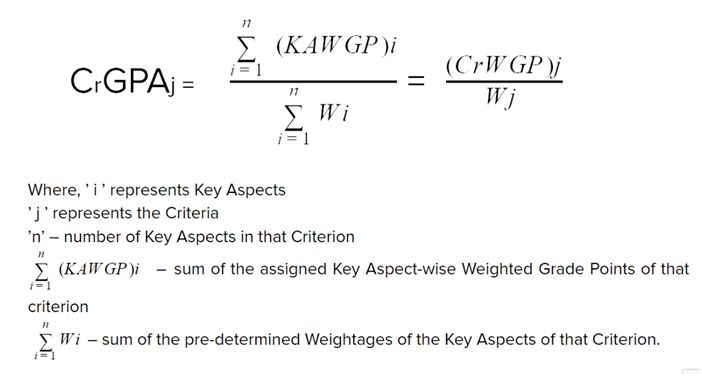 Also read: NAAC: All You Need to Know About the Accreditation Process
Education ERP Software for Fast MIS Reports
One of the NAAC guidelines makes ERP reports a must. The NAAC website states that at least one of the following operations must be fully controlled by e-governance.
Student admission and support
Administration
Planning and development
Examination
Finance and accounts
Further the college must provide to NAAC the name of the vendor along with the year of implementation along with the screenshots of user interface when the college submits their ERP documents. The College ERP that a higher education institution implements must meet specific quality standards. The Education ERP must enable automation through
An updated college website
Office operations computerization
Library automation software
All key processes must be regularly updated and made available both on the official college website as well as on the social media college channels. Edumate ERP from iTech India provides educational institutions with a proven 360-degree management. All MIS reports can be generated just by a single click. Quality which is what NAAC accreditation stands for can only be possible through a proven education ERP like Edumate which has been implemented by many HEIs.
Also read: What Features Should Your Library Management System Have?
How to Improve NAAC scores with College ERP
Higher Education Institutions (HEIs) primary mission is to provide quality education to their students. The NAAC accreditation is one way to build confidence among students, parents and faculty that the institution is committed to quality in infrastructure as well as educational methods. Since a college management ERP stores all the data in an organized manner, not only NAAC but also NBA require ERP reports because of their accuracy and being tamper-proof. The following reports can be generated for NAAC within minutes and contributes to 300 out of 1000 predesigned weightage criteria.
Curriculum design and development: 20 marks
Student enrollment: 30 marks
Student feedback: 20 marks
Teaching-learning process: 50 marks
Faculty profile: 80 marks
Evaluation process and reforms: 50 marks
Student satisfaction: 50 marks
MIS reports therefore are an important part of how to improve NAAC scores. NAAC ERP oriented college software contributes to every criterion, whether directly or indirectly. NAAC accreditation is all about continuous improvement in quality standards and ERP for NAAC software ensures that every detail is tracked.
Earlier the NAAC committee collected hard copies of excel printed reports but now it is mandatory to submit system generated reports online. This is because accuracy is a must and ERP reports cannot be tampered with. Education ERP software also provides numerous filters in report generation to create different kinds of reports. The role-based access for each login, allows Principal and Heads of Departments different kinds of access levels to create their individual reports.
An education ERP is therefore a must for getting quality accreditations from NAAC and NBA. However, apart from being mandatory, ERP software like EDUMATE streamlines processes and also smoothens operations. Edumate college ERP software has modernized the complete college management system for numerous multi-group institutions as well as individual colleges. 100% of colleges using Edumate ERP are NAAC accredited colleges or are in the process of getting accreditation. Call us today at 98849 90833 to get your institution's processes started towards NAAC accreditation.