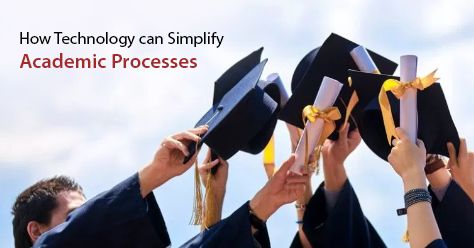 Small to large multi-college institutions are realizing the benefits of an Enterprise Resource Planning software. Education ERP software allows an institution to use a system of applications that manage different operation processes but still communicate with each other since it uses a single database and user interface.
Educational institutions face numerous challenges such as difficulty interacting in real-time with different departments, admin office, working from paper files, difficulty communicating with students to keep them updated with the latest information, keeping financial records accurate, no up-to-the-minute student profiles etc. Unlike the corporate world, educational institutions are still not aware of how an education ERP software can streamline all their processes. Simplifying back-end processes can bring multiple benefits.
1. Admissions
The student journey through higher education portals starts with the admission process. Gone are the days when hard copy applications had to be filled out and submitted. The time taken to scrutinise and filter the student applications required multiple resources and time. Admission ERP like iTech's Eduleap software is geared for the whole process of online application. Everything from submission of application on the online portal to payment of application fees, interview date notification as well as admission status can be done completely online. This opens up admission to students in a larger geography.
However, when the admission platform is also integrated into the academic ERP such as iTech's Edumate ERP, is when the journey becomes seamless. Management can put students into different courses and batches, electives can be chosen online, credit scores assigned, faculty allocation as well as classroom allocation is also online.
When Edumate ERP is integrated with Edonline, the examination software, then online entrance exams for shortlisting students for admission as well as internal exams and assignments makes it an end-to-end solution.
The biggest advantage of education ERP software solutions are that they are flexible and can be customized to an institution's needs. It does not come as a one-size-fits-all but colleges can choose which modules they want.
2. Complete Student Information System (SIS)
Moving from outdated systems to an automated, cloud-based