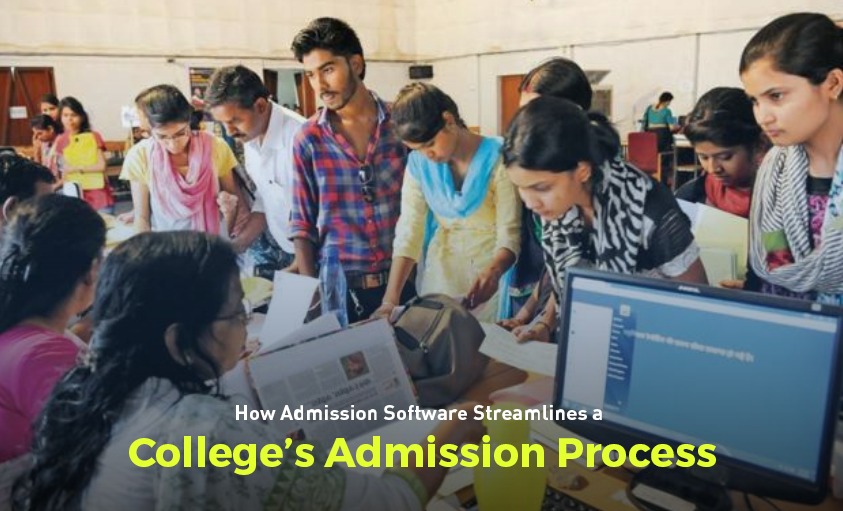 Many colleges still follow a manual process when it comes to student admission and enrolment. The admission period is a vital and inevitable part of every academic year. It calls for co-ordination between different departments, educators and office administrators. Handling large volumes of data makes it an even more complicated task. An online admission management system will streamline the whole process, reduce time and staff workload and the data can help build an intelligence driven admission procedure.
Does your institution require an admission management system? These benefits can only make the advantages stand out at every phase of the admission process.
Pre-admission Phase
The advantage starts from the pre-admission phase. At this stage, students are showing interest in a number of colleges of their choice. In a manual process, a college would print out numerous brochures and application forms. This is a tedious task as it requires involvement of outside agencies in designing and printing. It also means a recurring cost every year.
An online admission management system eliminates this manual effort in one stroke. All it requires is to switch on the admission module during the admission season. Students can download the brochure from the college website. The applications can be filled online and scanned documents like marksheets can be uploaded along with the application.
In the 2019 counselling for engineering college admissions, only 69 of the 250 colleges could fill 50% of available seats – A Times of India Report. Art and science colleges have a different problem. The demand for seats is high but colleges want to attract the brightest young minds. An online admission management system can have an added lead management module to nurture interested students. It can trigger a set of activities and personalized emails to interested students to convert these leads.
Admission Phase
Colleges are seeing a growing phenomenon – student applications from other parts of the state and even from other states is increasing. Foreign students are also looking towards India for admissions. With student admissions no longer being local, it becomes even more important to have an online admission management system.
Online applications eliminate manual data entry and a centralized admission platform allo