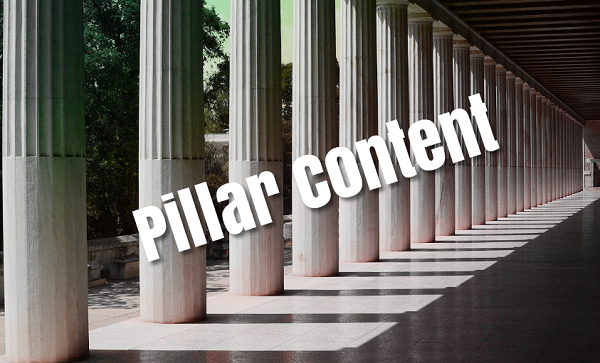 We are all familiar with SEO and organic traffic. We also know that Google changes its algorithms as often as we buy a new outfit and that's pretty often. Today, Pillar Content is setting a new path in inbound marketing and lead generation. Google might change the way we search but one thing will not change is the importance search engines will give to ground breaking content that has not been published anywhere else.
Most businesses are still not aware of the benefits of Pillar Content in drawing in the target audience. Those that have implemented it have seen resounding success. The writing maybe on the wall that it is getting harder to get organic traffic to your website – This is where pillar content makes a dramatic entrance. You can no longer ignore it if you need to have a strong content marketing strategy.
What is Pillar Content?
Any web page or blog is usually optimized for a maximum of 4 to 5 keywords. Pillar Content pages can rank for 70 to 80 keywords, making it very powerful indeed. So Just what are Pillar Pages? Have you read the 'Chicken soup for the soul" series? Each book is about one theme and has numerous short stories that deal with the same theme. So, you have "Chicken soup for the soul at work" and "Chicken Soup for the teenage soul" and so on.
Pillar content follows this same logic. It is a long, exhaustive web page focused on one specific topic and is broken into smaller chapters. The main web page or the pillar page shows about 250 words of each chapter and to read more you will click to a detailed page. The pillar page can also include videos, infographics and tools dealing with that particular topic. In this way you can have over 4000 words of content on a single page. This is one of the biggest benefits of pillar content; you can optimize a single web page for over 70 keywords.
Why is it called a 10x Content Pillar Page?
The internet and specifically search engines are our go-to place when we want to know more about anything. Just imagine you are at your dentist and she says that while you need a tooth extracted you might also need to be car