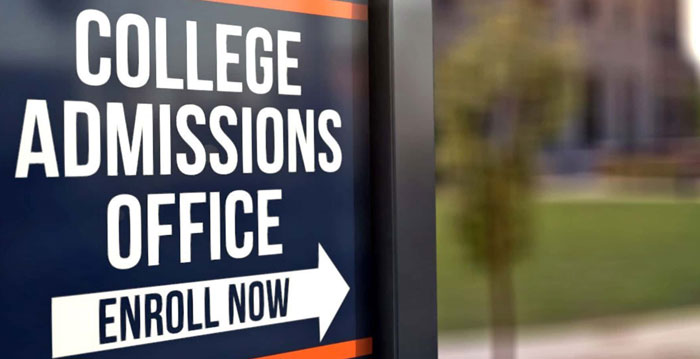 Surprisingly, colleges in India are still spending lakhs and even crores of rupees in newspaper advertisement to attract new students. However, your target audience is no longer reading newspapers. Ninety-one percent of students in India are on the internet to collect information about colleges. What they want to know is about facilities and placements with location and budget being the other deciding factors. This report on student online behaviour by HT Digital and IMRB reinforces why admission strategy for colleges must include the Digital Medium.
A Mobile and SEO friendly website to reach more students
The college website is the place every student evaluating a college is definitely going to visit. True, every college has a website but that is not enough. The two main problems that we find in most educational sites is that the website is not mobile-friendly and nothing has been done to it to make it findable on search engines.
73% of students are using their mobile to look for college information. Your website might have rich content about your institution but if it is not mobile-friendly then you have lost a large number of your targeted audience. Modern websites, recognize the device they are opened on such as desktop, mobile or tablet and will adjust to give the best readability on different devices. These are called responsive websites and if you don't have one then it is vital you update your website.
Without Search Engine Optimization (SEO) you might as well not have a website at all.There are over 40,000 colleges in India and so the competition is intense to get to the first page of Google search. When someone is searching for "engineering colleges in Tamil Nadu" or "Colleges with best chemistry course" then you need to have these phrases in your page title as well as in your page content. Most colleges will not have the expertise to know what are the top search phrases students and parents are using, relevant to their college. Colleges hire external experts to ensure their page comes to the top of Google search results. SEO is an important cog in the admission strategy for colleges but remember that it is not an instant solution. You will see good returns in a few months.
Social Media Channels are a great way to engage with potential students
Social media channels like Facebook, LinkedIn, Instagram and YouTube are the perfect hotspots to connect with your current and potential future students. Many educational institutions have, at least, a Facebook Page. However, having a Page is gr