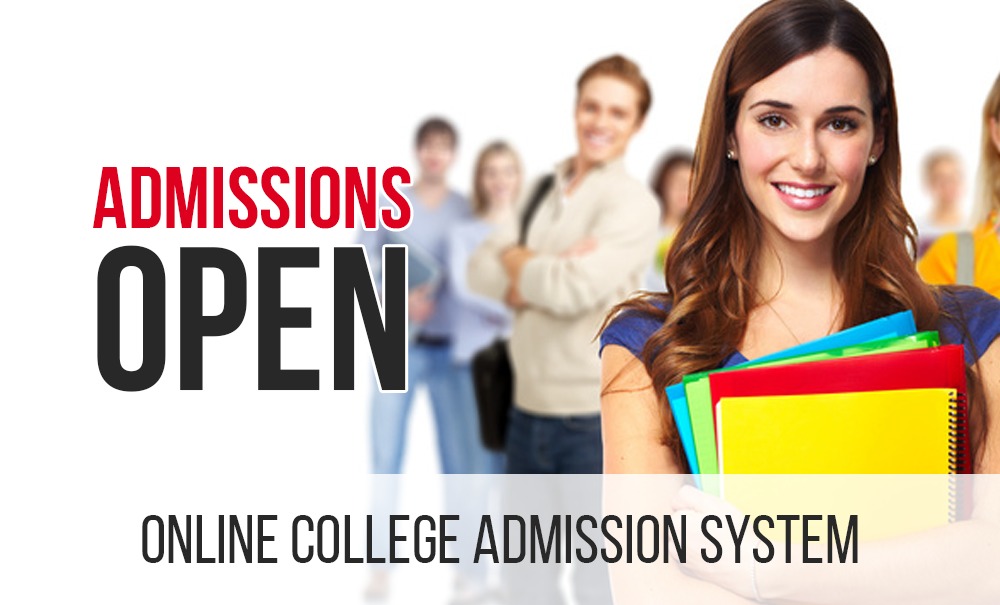 The unprecedented situation now has created uncertain times for all industry sectors and education has also been affected. As a precautionary measure, colleges and schools had shut down, much before corporates started to work from home. School board exams, college exams, university exams and national entrance exams have been postponed. This will put a pressure on college admissions. Education ERP software like
Edumate ERP
 and its college admissions software,
Eduleap
 have helped many educational institutions go digital.
It is important to keep in mind that the digital shift in Indian institutions is only recent. Most colleges still opt for an offline admission process and enrolment procedure that necessitates a face-to-face procedure. These new times require colleges to innovate quickly.  Online admission and student enrolment, also possibly digital classrooms will be how higher education will adapt, going forward
Eduleap ERP – The Proven Online Admission Software
It is important for colleges to have a proven college admissions software that can be customized to fit their admission process. Our 16 years of experience with educational institutions both at school and higher education, has given us an unbeatable knowledge of configuring education management systems according to different institution needs. We don't believe that a school or college has to change their processes to fit into the scope of a rigid software process. Customization is always the key.
The comprehensive suite of solutions marketed under the Edumate brand, allows our education partners to select only the modules they need.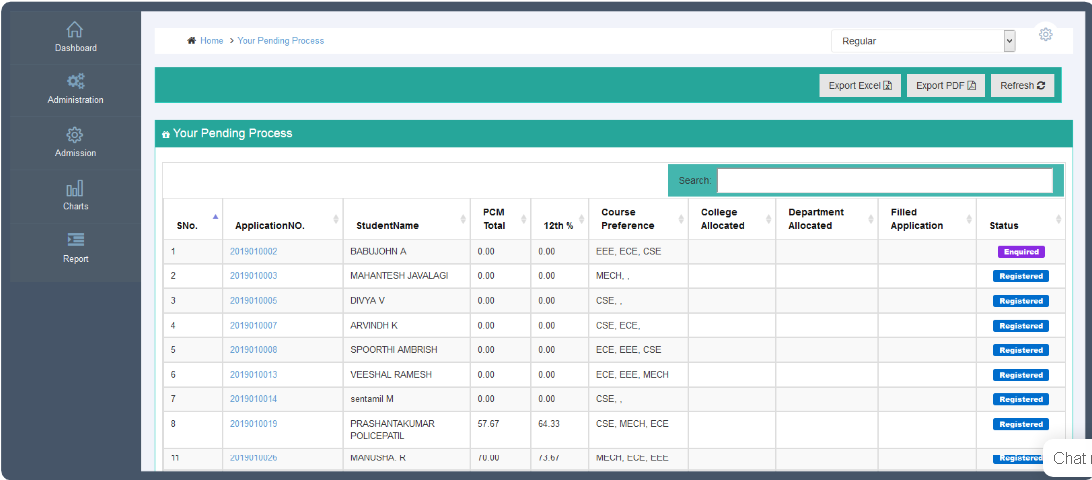 Our Education ERP is built on a Dot Net environment, this facilitates faster communication and allows for horizontal scalability. This translates to the ability of adding on more modules as needed. Edumate is hosted on a secure cloud environment with MVC technology and this makes it accessible from anywhere and on any device as long as the necessary credentials are provided. With restrictions in place for staff for some time to come, this is an important feature in a college application software.
The best part of it is that lockdown need not prevent you from connecting with us for an online demo. Chat with us through our on-page chat feature.
Eduleap – Online Admission Feature Spread
Manage your student prospects, applicants as well as their documents and interview scheduling from where ever you are. An integrated video link facility can be built in for virtual interviews as well. Here is a glimpse into the comprehensive suite of solutions
1.Registration module integrated into your website
College admission to Indian institutions follows complex paths that need to comply with many criteria such as category reservations, sports quota as well as entrance exam scores. Any system must be robust enough to support all complexities
Match your institutions registration module with your brand colours and provide all the guidelines needed for registration
Customize the logic of the application form for different streams so that each student applicant sees only the right registration fields and deadlines
An online payment plugin allows applicants to make payments for registration fees.
College application software can handle multiple registrations at one time
Eduleap is mobile responsive i.e. students can apply with ease either on desktop or mobile
Institutions can be sure that all data collected is secure. Eduleap complies with all industry standards for data security.
For online competitive exam software, we have Edonline as part of the Edumate ERP.
2.Comprehensive student profiles
Eduleap is a cloud-based enrolment management system and this means that student data can be accessed by authorized personnel from anywhere. Access restriction to college premises can also be set for different staff levels.
The online registration process creates a comprehensive profile for each applicant. This is a one -time process and on confirmed admission, it seamlessly moves into the student information system.
Students can be seamlessly moved through the application process and detailed reports can be generated at every stage with just a single click.
3.Complete enrolment management
An online admission software by automating most processes can see a generous cost-saving through reduction of man hours
College admissions software allows the administration team to track each prospect step by step from registration to enrolment
It generates selection list/merit list at one easy click
It notifies applicants of the decision and sends enrolment forms and potential fees and other financial deposits that need to be made.
Comprehensive reporting tools ensure that your institution is empowered to make the best student admission decisions
Rest assured that our technical support team is part of your team. Apart from providing comprehensive training to use the college admissions software effectively, our teams are also available for maintenance and trouble shooting. Speak to us today, to know more.