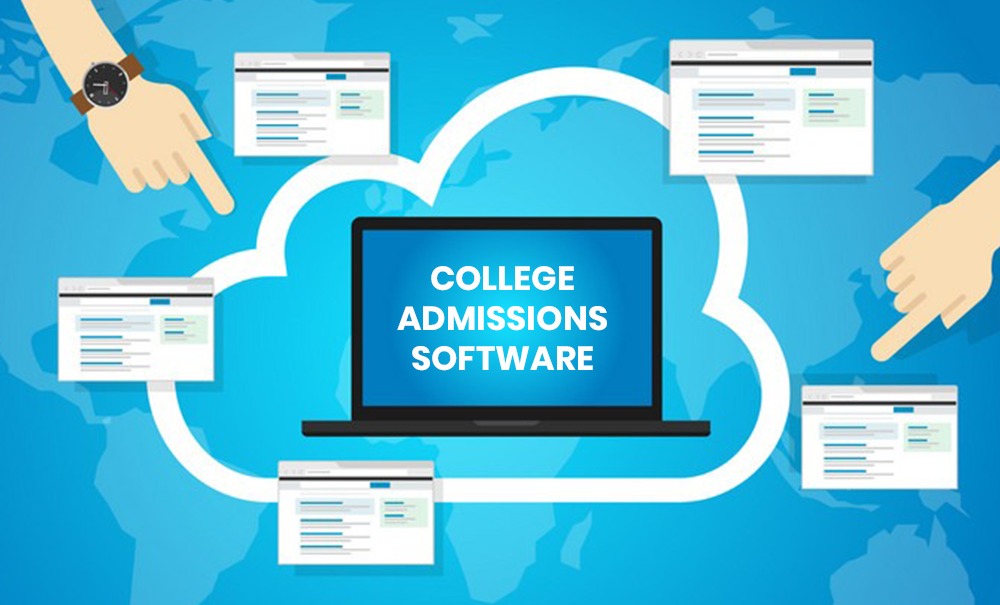 The entire admission process of a few years ago is vastly different from what it is today and a college admission CRM was still new technology. Back then, students would purchase or print out an application form and mail it to the admissions office with the filled in details. The admissions committee would manually sift through and categorize the application forms and shortlist the top ones. Once an application was selected, the candidate would receive a mail in the post with the news.
Fast forward to the present and the entire process is taking place online, with paper forms virtually eliminated. In order to keep up with the growing volumes of applications each year, colleges need to adapt. One of the best ways to update your admissions process is to choose a college admissions software. Here are the most important benefits you can expect from a good college admissions CRM.
1. Audit and optimize your current process
Your college's admission process is made up of multiple different steps, each involving their own separate departments. The first step when you set up a college admission software is to input your entire admission process from start to finish. The software will then be able to help you decide which portions to automate, who to assign responsibility for what task, set timelines or reminders for each step and so on. Setting up your whole admissions process will also help you understand if there are any steps that are redundant so that you can optimize the whole admissions cycle.
Read more about Edumate ERP can power your institution
2. Increase admissions to your college
Most colleges have a two-step application process. In the first step, students must create an account on the website as a prospective student. This adds them to the college's database and gives them access to the application forms. In the second step, students fill out the actual form and submit it. Unfortunately, many college websites see a large drop-off from students who have signed up but not applied. This could be for a number of reasons, ranging from students not knowing important dates to them choosing other colleges to apply to.
A college admissions software can help automate the lead nurturing process to ensure that you get higher application rates. Once a student signs up, it can send them consistent emails about application deadlines. It can also send emails about USPs of your courses, testimonials from other students, etc. to encourage students to apply to the course.
Contact iTech for a demo for Online Admission Software
3. Application tracking and evaluation
Most students don't fill out their entire application form at one go since it's a very long process. A college admissions CRM can offer greater visibility of the percentage completed to both students as well as the admissions staff. When a student logs back in, they can pick up right from where they left off. By tracking the progress of applicants, the software can also send out automated emails in case they haven't completed certain portions.
An admissions software can also help you filter out applications that don't meet the specified requirements. For example, if you have specified a minimum GRE score of 155, then the system will filter out all applications that fall below this threshold. This means your staff will have to go through a more qualified number of applications manually.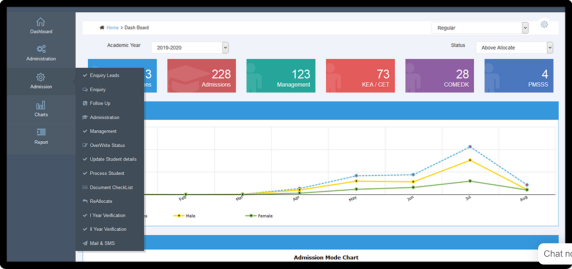 Application Tracking and Admission CRM
4. Chatbot for commonly asked questions
During the admissions cycle, it's common for your admissions office to get inundated with calls from prospective students who have questions about the application process. These calls or emails can often become too many for the staff to handle. Some types of admission software come with a basic in-built chatbot that can handle many common queries. This can help most students take care of their questions directly through the chatbot, while only the more complex issues get routed to your admissions staff. This significantly reduces the burden of the in-house department.
5. Manage online payments
An admissions software can seamlessly manage the entire payment process of the application forms. It can integrate with a payment portal and offer students with a convenient and secure way of paying the application fee. Some colleges offer provisional application submissions; students can submit their application form and pay the application fee within a stipulated amount of time. In such situations, the application software can send reminders to students who have not paid and even cancel the application if the payment exceeds the deadline.
6. Provide real-time reports
Without an application admissions software, colleges will be unable to gain real-time visibility into their admission cycle progress. For example, they might not be able to see how many applications have been received versus how many students have created an account but not submitted their applications. A good college admissions software will be able to provide you with real-time data that you can access on-the-go. Apart from the applications received, it will also be able to tell you how much has been paid in application fees and at what stage of the application process students are in. Gaining this data on a daily basis can help you understand if you need to plan marketing activities to increase the number of applications, how your applications numbers have changed from the previous cycle and more.
7. Automatically create student records
Generally, once a student has been accepted into a program, someone needs to create a file for them on the college database and re-enter their personal details into it. With a college admissions crm, however, this entire process becomes automated. As soon as you indicate that a student has been accepted, the system will automatically create a record of the student in the main database and transfer the relevant data to the file. This ensures a smooth and error-free transition of information. It can also be a good way to start sending students important information about joining dates, course materials, etc.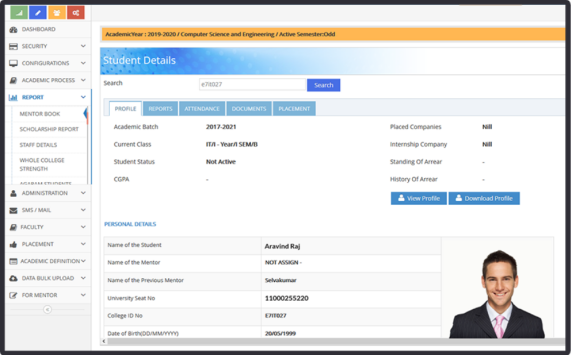 Comprehensive Student Records
With an increasing number of colleges to choose from, students are becoming more discerning about the ones they actually decide to apply to. Eduleap, by iTech, offers sophisticated college admissions software to streamline the entire application process from start to finish. It can help prospective students have a positive experience with their applications and also take off a significant load from your staff by automating several aspects of the admission process.