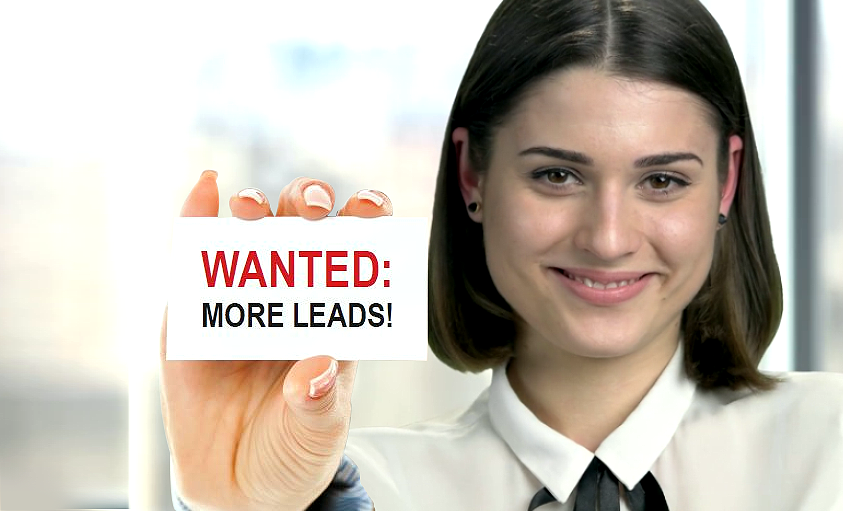 Every business need leads and sales teams are always the star players in every organization. After all, a great product not marketed well will die away, yet an average product with good lead generation strategies in place will grow stronger. The lead generation process has now gone digital big time. These lead generation techniques are an amalgamation of many channels and processes. Knowing what will work for your business and honing it will see you get a better ROI.
Lead Nurturing
Lead generation techniques are for every business and even educational institutions are actively turning to digital marketing to increase student admissions. However, before we get to case studies, let's focus on a few ways to improve the quality of leads as well as how to nurture leads through the conversion funnel.
1. Multi-channel Paid Ads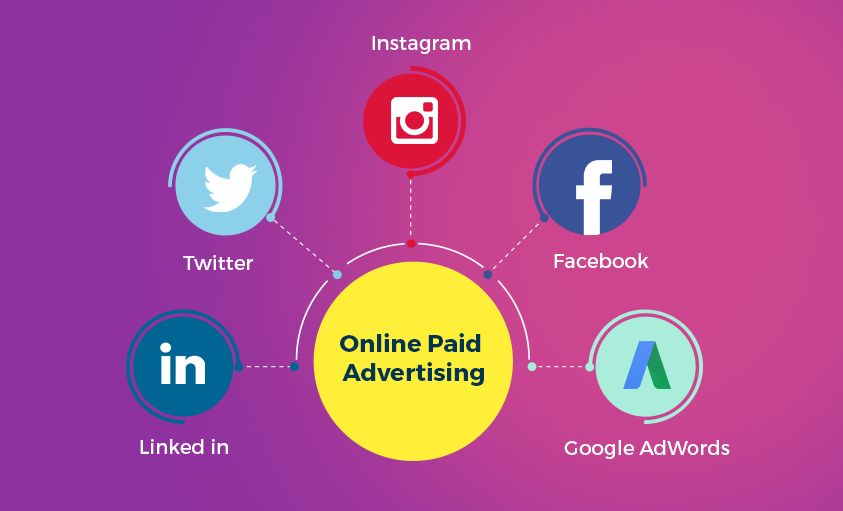 No longer is it necessary to have big advertising spends. In days past, this was necessary as the only mediums for advertising were through TV commercials and print ads. Today, digital advertising can bring you the leads your business needs at a much lesser spend. However, learning how to generate leads at the best conversion rates can take time. This is why many businesses turn to Digital Media Agencies.
Here is what you need to know so that you can get the most from your lead generation strategies – whether you do it yourself or your agency does it. Consider some of these top paid online channels to get you started.
Pay-per-click (PPC) is an online advertising model where businesses are charged only when a user clicks on the online ad. Google PPC Ads uses an auction model. Let's say your business deals with camping gear and you want to sell sleeping tents. You can then bid for keywords like "camping gear" and camping tents" so that when anyone searches with these terms, your ad will be displayed.
Google, as well as Social Media, also provides very effective ad retargeting or also known as remarketing. This lead generation process uses cookies to anonymously track user's activities and follow them with specific ads as they move across the web. This way, users will continue to see ads wherever they go on the internet, till they take some action. For example, for Sairam Engineering College admission, we used user cookie datato identify people who were searching for information about engineering colleges and we targeted them with PPC Ads and Display Ads. This resulted in an increase of 25% in applications over the previous year. If your website gets at least 5000 visitors each month then ad retargeting is the best strategy for your business.
The power of posting ads on social media has been showing an exponential growth year on year, Social media platforms like Facebook and Instagram have very good audience targeting options that make sure your ads reach the right prospects. When it comes to b2blead generation, LinkedIn is one of the best platforms to get new clients.
2. Content Marketing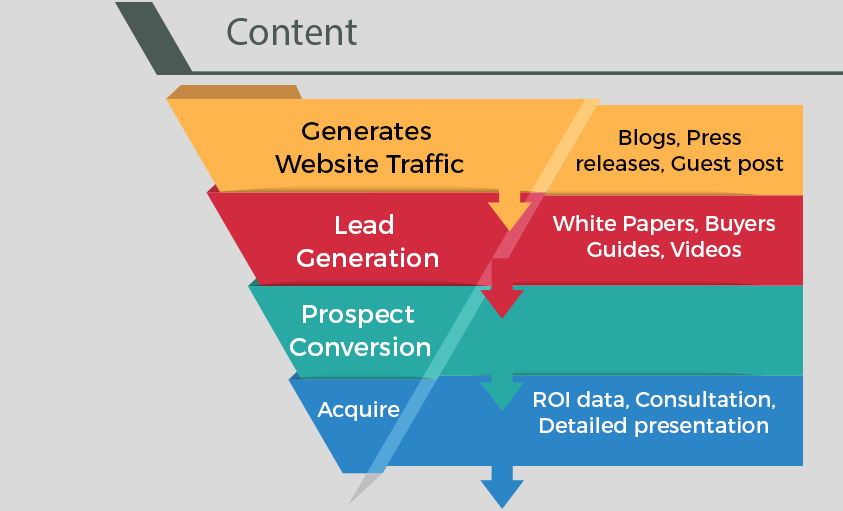 In 2012, studies showed that there was nothing to differentiate Xerox from its competitors. This made them decide to integrate their company's content marketing with a sales outreach program. Xerox created a microsite that gave tips to business owners. The result of this was overwhelming. 70% of the companies it targeted interacted with the microsite. This resulted in $1.3 billion in pipeline revenue. This is the power of content marketing done right.
More and more businesses are realizing the importance of informative content. Content marketing, unlike paid advertising, is a long-term strategy. It can give you 3 times more leads than outbound marketing and these leads will be truly organic which translates to "free". The way it works towards generating leads is that it is positioned to provide information or resolve pain points of users. High-quality, relevant information on a consistent basisbuilds trust. Eventually, when these customers need to make a purchase decision; their loyalty has already been built and they will choose you over competitors. There is just one problem – 65% of companies find it seriously difficult to consistently produce engaging content.
Content is in the form of blogs, videos and webinars. Social media posts are also considered as part of content marketing. To know just how content can build a brand, you don't need to go further than Hubspot, a marketer for software products and training programs. They have used blogposts about issues that their target audience cares about.
81% of B2B companies use blogs aspart of their b2b lead generation strategy. As an expert in your subject area, whitepaper downloads also feature as one of the best ways to get in qualified leads. Whitepapers provide specialized knowledge not easily available elsewhere, in exchange for contact info. This makes it mutually beneficial. To achieve a thought leadership status, whitepapers must share original data and insights. It can be then marketed through organic traffic or promoted on LinkedIn to a targeted audience.
3. Drip Email Marketing
Email marketing has undergone its own revolution and the biggest trend is now marketing automation. Drip email marketing is a communication strategy that drips or automates a set of email messages to a user over time. It understands that to convert an email subscriber to a customer and a customer to a loyal one does not happen with just one mail. Customers need to be nurtured. The conversion metrics says it all – The probability of selling to a new customer is 5-20% while selling to an existing customer is a whopping 60-70%. E-commerce companies know this very well and they use drip emailing to a masterful effect. As part of their lead generation process.
Drip email marketing automates the complete cycle and can have automation triggers set when users click/don't click on a specific call-to-action. For example,in a real estate drip campaign, if a user does not click on any of the projects in the email, this can trigger a different route by sending a different set of projects. If a user shows interest in any particular project, then more information is sent followed up by a call. Drip campaigns do all the work for you.
It can be intimidating setting up a drip campaign but the returns make it extremely worthwhile. The content strategy should be to use plenty of visuals to convey the benefits and to highlight these benefits with data and case studies. If you need help to set up a Drip Email Campaign, do contact our experts.
4. Add a Live Chat Feature
Live chat is a great lead generation tactic as it allows users to reach out to you directly without having to make a phone call. Potential customers can ask questions immediately and it takes very little effort on their part. The little effort needed is probably the reason why Live Chat makes it a very effective tool in the lead generation process. We did it ourselvesafter we implemented it on our Itechindia.co website we saw our leads jump by almost 500%.
Here are more statistics to support the implementation of Live Chat on your website.
44% of users have said that having a "live" person to communicate with on the site helps them to complete an online purchase
63% of users surveyed that they would return to a website that has a Live chat feature
A minimum of 10% of your website visitors will engage with you on chat
Some of Our Case Studies
We ran a multi-pronged online ad campaign for Nihar Foundation, a real estate client. Consistently over 10 projects, customer leads were generated at a CPL of just 300/- To get such an ROI, we used image-based Display Ads through Google and Facebook that focused on amenities, price range, infrastructure and location.
CSVR an Indian restaurant in London with a vegetarian menu wanted to build up their clientele. This needed a concerted strategy on Instagram and Facebook and PPC ads on Google. In the first month of the campaign, they saw an increase of 10% on their online reservations.
Sairam Engineering College saw an increase of 25% in online applications compared to their 2016-17 admissions. Sairam Medical College saw an even higher admission number of 40%, in numbers this was 1000 more online admission applications. The lead generation techniques used were PPC ads, retargeting and drip email marketing.
It's not just the big guys, AppyKidz, a children's playschool with 3 branches in Chennai, used social media marketing and paid advertising to double their admissions.
Attracting high-quality leads and nurturing them through the conversion funnel is what digital marketing is all about. To know more, contact us through our Live Chat here.