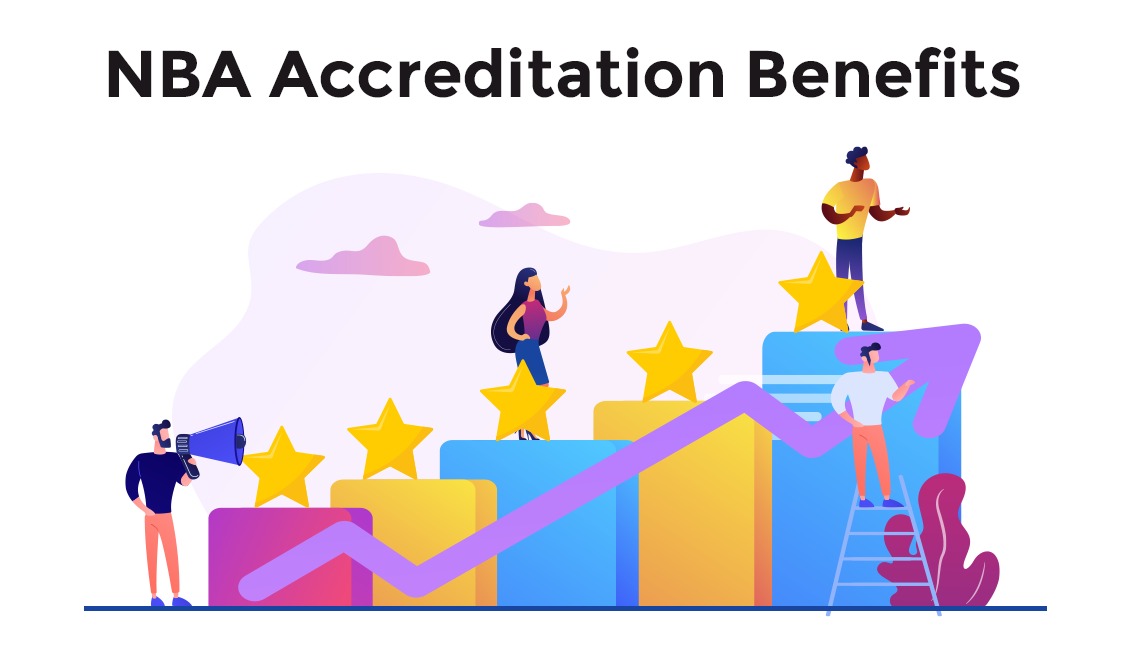 India has over 4000 engineering colleges and not all of them have got NBA Accreditation yet. While the single most important point for students seeking admission is that the college must be approved by AICTE or All India Council for Technical Education, else the technical degrees are not recognized. But wait, it is just as important for the Engineering college to have NBA accreditation (National Board of Accreditation) that is awarded by an independent body under the AICTE.
Why an NBA is critical
An engineering college that has NBA accreditation, carries the stamp of recognition for its education quality assurance both at undergraduate and postgraduate level. Colleges are periodically evaluated for stringent NBA accreditation criteria with the purpose that they are on par with international best practices. It is mandated that all engineering colleges have NBA accreditation by 2022.
Educational institutions eligible for NBA accreditation can offer courses from diploma level to postgraduate level, in the fields of engineering and technology, computer applications, pharmacy, management, hotel management and catering technology and architecture.
It is indeed an honor to have the badge of accreditation stamped on your engineering programs. You are sending out a message that your programs have been assessed by experts in the field and found to have met premier quality standards. This is the biggest advantage of NBA program outcomes to both engineering colleges and their students.
Also Read: NAAC: All You Need to Know About the Accreditation Process
Importance of NBA in the international arena
NBA had become the permanent signatory member of the Washington Accord on 13th June 2014. This Accord is an international agreement between 20 countries and is entered into by authorities, like the NBA, responsible for accrediting engineering degree programs in their own countries.
This enables Indian graduates from accredited engineering programs to practice in or go for higher education to other Washington Accord countries. This mostly applies to students who have graduated from NBA accredited programs offered by Tier – 1 institutions.
Who qualifies to be a Tier 1 engineering institution?
There are basically 2 categories for institutions to apply for NBA and the process of accreditation is different for Tier-I and Tier-II institutions.
TIER-I: All IITs, NITs, private universities running Engineering program, all autonomous colleges.