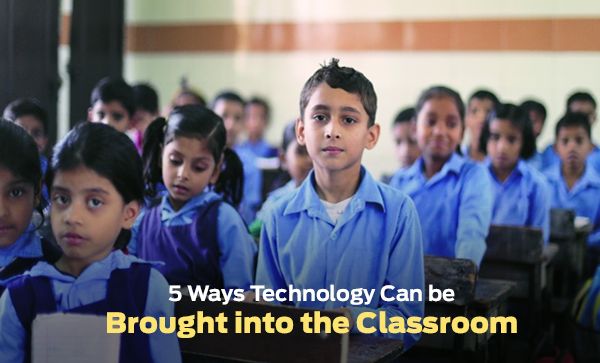 In India, most schools and teachers are uneasy when it comes to technology. The general thought of educators is that it distracts students and it is best kept out of the classroom. The point that they overlook is that technology is not only about digital devices like mobiles. There are many positive effects of technology in the classroom and it can truly revolutionize learning.
Students are digital natives and providing them the skills in the classroom will prepare them for a challenging world outside the safety of a controlled environment. Teachers, though, must choose wisely when it comes to what technology to use in the classroom. A few insights on how educators can use technology to give students a learning advantage.
1. Game Based Learning
The biggest problem most students have in school is that it can get repetitive and boring. Also, every classroom has students with different speeds of learning. A traditional classroom finds some students bored because they have picked up the concept quickly, while some students have just given up on understanding because they cannot keep up with the rest.
In primary and middle school, gamification is one of the best examples of technology in the classroom. Internationally, schools have realized that game-based learning motivates students to learn. Gamification is based on the system of rewards, with children progressing to the next levelwhen they have mastered the concept of that level. Children at a young age are adept at playing games on smartphones and this way of learning makes it less of a chore and more of a challenge.
The school app, BYJU'S, has used this concept of gamification along with innovative learning techniques to reach a large audience of teachers and students. In the classroom, teachers can use many educational games that allow them to control the content as well as to adjust settings based on individual student's abilities.
2. Let Students Be the Teachers
Teachers have a full and busy teaching schedule and using new digital technologies can feel overwhelming. Here is the best advice from educators who have already introduced different types of technology in the classroom – hand it over to the students themselves. Give a few students, the new tool, which may be an app or online project. Let them figure the workings and then teach their classmates (and teacher). This develops in them a sense of responsibility as well as makes them feel a sense of accomplishment. Students, after all, are the digital whiz kids and will take a shorter time than most adults to grasp the workings.
3. Get Students Involved in Creating a Class Website
While students might be digitally active, most parents lament the time they 'waste'. Technology is today a basic skill and they will need it both at college and at their workplace. Teachers can hone these skills by encouraging them to create a class website. This is one of the most effective ways of technology to be used in classrooms and will showcase the positive effect of technology in the classroom.
WordPress delivers free websites and templates so all it will take is effort. Make sure that all students are involved as this will help them grasp technology inspired skill sets. This is a great way to share classroom information, create polls for students and for teachers to get feedback. Parents too can get involved and keep up with what is happening with their children in the class. A good ongoing project would be creating a blog section on the website and getting students to hone their writing skills by contributing individual blogs or participating by writing a paragraph each. This can be exciting as with each contribution the narrative can keep changing.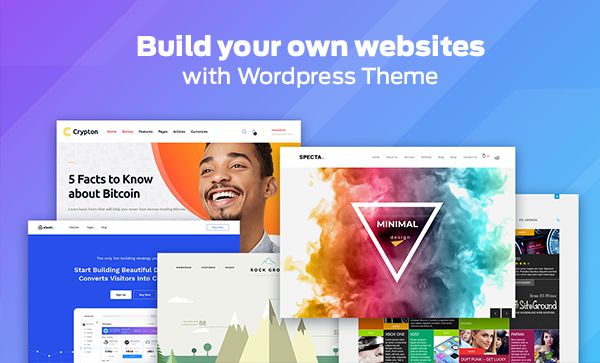 4. Use social media to engage students
We have all heard the dangers of social media but it is difficult keeping students away from it. If you cannot stop them, why not join them and teach them safe online habits through guidelines. One of the most visited sites is YouTube. It is a source of a lot of learning material. Of course, they are negatives too but educating children about the dangers is better than trying to cut off the good along with the bad.
Shooting videos is easy today with smartphones and video apps. The class can have a monthly video newsletter which will give students the capability to learn and discuss classroom relevant information. They will also develop the ability of filming, editing and subtitling. This is one of the best examples of technology in the classroom that is also a way of guiding online behaviour.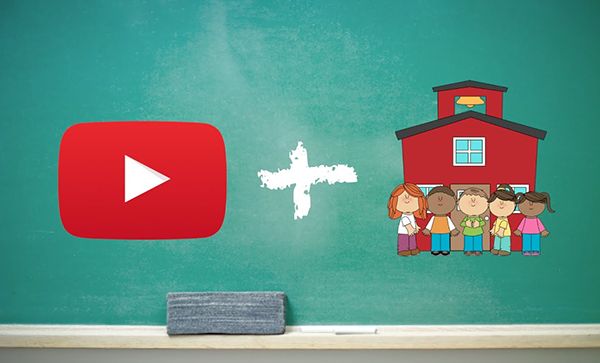 5. Prepare students for the future
In school, students are not aware of the digital footprint that they can leave on the internet. Workplaces use technology in every aspect of their functioning and it includes their recruiting process. 93% of companies do a check of potential candidates by running a Google Search of their names. As a teacher, you can do the same for yourself and encourage your students to do the same. It is surprising how often what they say can create a negative digital footprint that will follow them when they start looking for jobs.
Cyberbullying is a very real trend among impressionable students and teachers must make their students aware of what to watch out for and how to deal with it. Turning to a responsible adult should be a strong message that needs to be instilled in young minds.
Creating a Twitter account for the class and connecting them to other schools both in India and internationally is a good way to use technology in the classroom. This opens up the students to other students in different environments and can be a good learning opportunity.
This is just the tip of the iceberg when it comes to technology to use in the classroom. Starting with these 5 types of technology in the classroom teaching techniques can see more engaged students.
iTech India has been providing customized software solutions since 2003. We specialize in Education ERP with a product portfolio built on best practices. We have distinct product offerings for different segments from schools, colleges and coaching institutes. With a large team of technically qualified professionals and mentored by educational experts and technology architects, we are recognized for our cutting-edge ERP solutions. Speak to us today to know more about how our solutions can fit your needs.