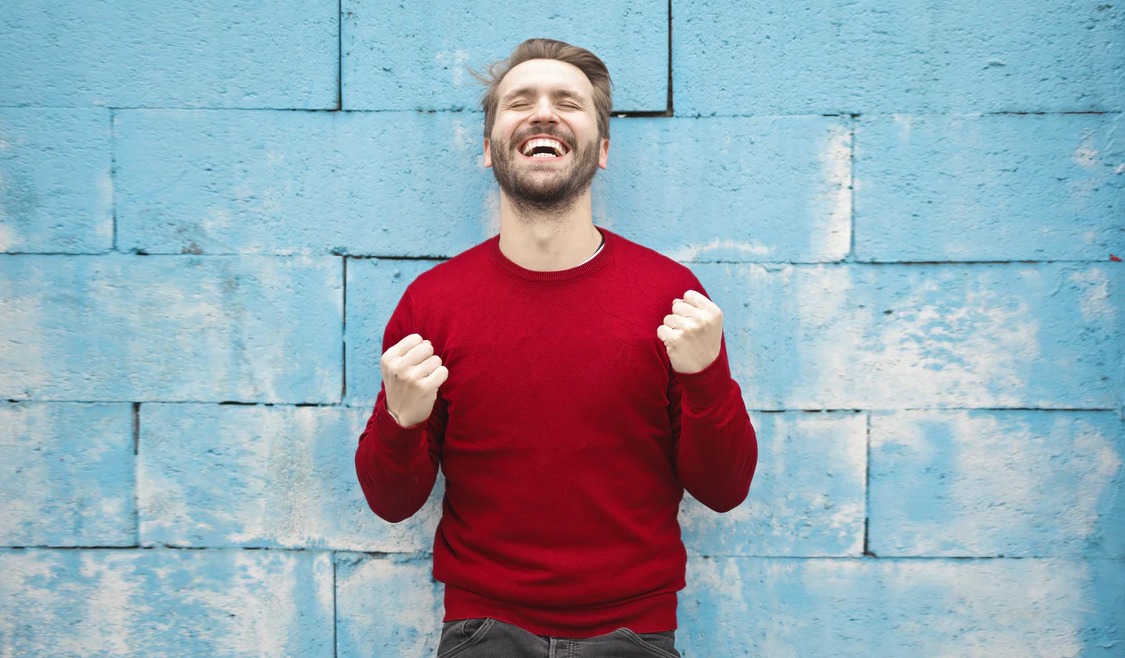 Business needs customers but acquiring one new customer is 10x times more costly than marketing to existing customers. Businesses that grow, are those that keep their customers. Let me give you another startling fact: your success rate selling to a customer that is already with you is 60-70%, but when you try selling to a new customer it is just 5-20% (Marketing Metrics stats). So, what is your customer retention rate? And are you listening to what your CRM is telling you?
Refresh: What is customer retention?
Many businesses buy into the impression that if they have a great product or service then customers will remain. That can be true but only for a short while. The harsh truth is that customer loyalty is famously fickle.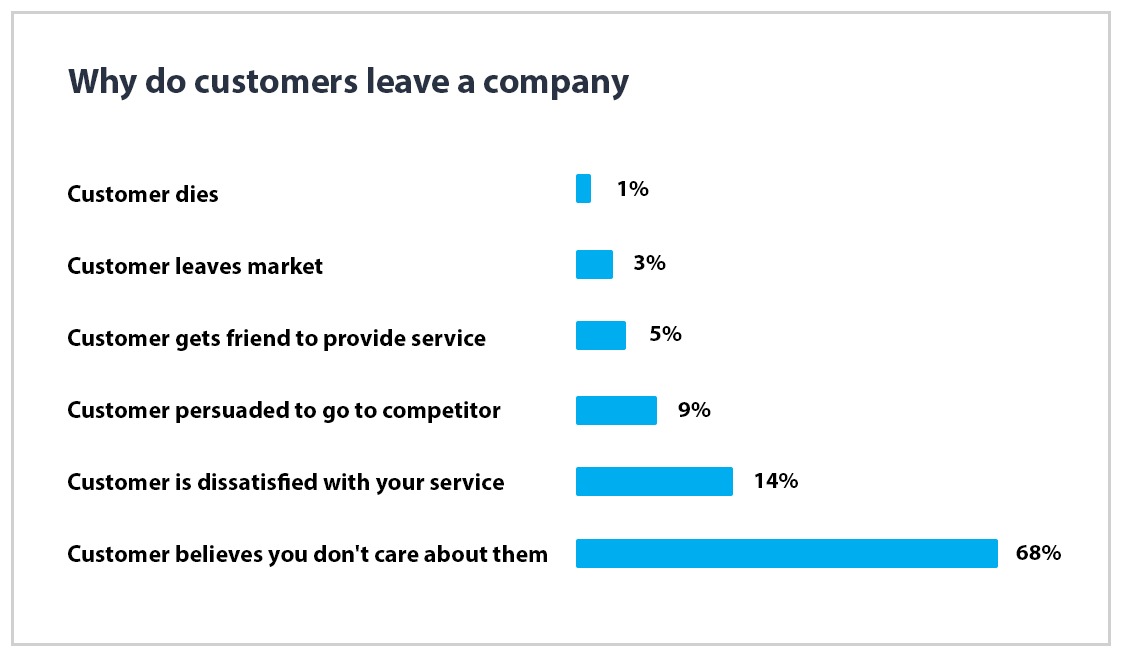 Customer retention is the capacity of a business to keep their customers engaged and reduce churn.
Customer retention doesn't happen on its own, it needs a business strategy that lays out customer retention techniques. These techniques must personalize customer experience, re-engage differently with at-risk customers and provide friendly and knowledgeable customer service.
If your customer loyalty is high then it is a clear insight on overall performance of your business. And so, like everything else, customer retention is based on data.
What has CRM got to do with customer retention?
CRM is customer relationship management and the "relationship" part is what is often overlooked by businesses. It is more than just a database of names, contacts and products or services opted-in. A CRM gathers together customer interaction across different channels like website, social media, chat, email etc. It builds customer profiles to improve customer experience, customer service, provide sentiment analysis and hence increase customer retention.
Customer retention insights from your CRM
Here are the 3 top-most customer retention strategies that work along with your CRM. The insights that are contained in your CRM will turn one-time customers into loyal customers who will be your best advocates.
1. Improve customer journey towards purchase

2. Personalize customer experience

3. Prioritize post purchase service experience
1. Improve your customer journey towards purchase
Your CRM is right up there when it comes to tools that provide the best insights for marketing strategies. Come to think of it, your customers are really on a journey that has many stops, right from the time they have heard from you till the time they make their first purchase. At any point they might get distracted. And once they make a purchase, you want them to be a repeat customer.
If you don't understand the pain points that customers face when interacting with a brand or what are the triggers that influence purchase behaviour then your business runs the risk of losing customers. To understand your customers, you must analyse CRM data.
Analysis will enable retention marketing by targeting audiences better. Your CRM houses a treasure trove of information that will help your marketing teams to build more detailed buyer personas based on touchpoints on your website and interactions with your service teams. Once you understand customer challenges with your brand, your customer retention strategies can improve customer experience and improve on your customer retention rate.
Do you know your existing customer retention rate?
If you don't, you will never know whether your customer retention strategies are working or should be overhauled. Retention rate is the percentage of customers that are still with the company after a specified period of time. This is judged by the actions they make after their first interaction. This could be calculated over different periods of time like weeks, months, years. If a customer has never repeated an action, you can consider them as churned and decide how to target them differently.
Here is how to calculate your customer retention rate

A good customer retention rate will differ from business to business. But a good rule of thumb is that for products in media or finance, a customer retention rate of 25% is very good. For SaaS products or ecommerce sectors it would be higher at 35%.
2. Personalize your customer experience, else lose out
Ecommerce sites like Amazon, Myntra and Flipkart have set industry standards when it comes to personalization. Our purchase behaviour would have been different if we did not get bombarded with ads or emailers with products that would incite our interest. We end up visiting their websites, where the journey gets even more personalized through product recommendations.
We all know the success of such marketing is reflected in increased sales and conversion. Many other industries, both B2B and B2C,h ave adopted these same strategy for improving customer service and cross-selling.
Your CRM can be the source of the data to build this personalization for each customer/user. The CRM must store all customer information including their preferences, interactions as well as the user persona their behaviour fits in with. Businesses must then integrate CRM data with their marketing tools to build their personalized communication. This might sound a very complex process, particularly if you've got thousands of customers. It is actually not. You should use a 'personalization token'
For example, your email marketing software can have triggers if a customer has frequented a specific product page. A repeat visit, indicates that they have an intent to buy and a personalized but automated mail, with product offers, can be automatically sent to them after their 2nd, 3rd or 4th visit.
By automatically adding customers, based on their behaviour. to specific workflows, you can help you nurture your customers. 96% of businesses believe that email personalization has helped them in conversion. B2B customers, particularly have longer nurturing cycles of 1 to 3 years before results are visible.
3. Prioritise post purchase service experience
Eight in ten customers will never purchase from you again if they feel that their customer service experience was not good. Turn the coin over and your customer data will also show a correlation between good customer service and happy customers.
Picture this! Many of us have purchased a costly product like a refrigerator or an AC, online. Oftentimes the product is delivered to you earlier than indicated and installation happens quickly. You are one happy customer. If there was some fault with the product after a few days and you phoned up customer service and they helped resolved it. You are not just a happy customer but a customer that trusts the business.
Getting a lead converted to a new customer is difficult enough, why lose out on good customer life time value (CLV) through shoddy customer service?
That is where a good CRM is invaluable. Any number of things can cause customer churn, right from rude staff to slow customer response. How often have you got irritated by automated scripts that take you through a long process of punching in numbers to numerous queries. In the end your irritation is compounded when you are cut off or unable to connect to a human who can help you out. Chat bots do help but don't let your customers drop-off without a resolution.
Your CRM dashboard must be your source of truth. The data will tell you the reason for customer churn – was it because of pricing, poor quality of product or customer service. Once you know the reason you can take steps to address your organization's shortcomings and increase customer retention.
Let your CRM data do all the legwork. Your customer retention strategy cannot be guesswork. It must be grounded in hard data and drive informed customer decisions.