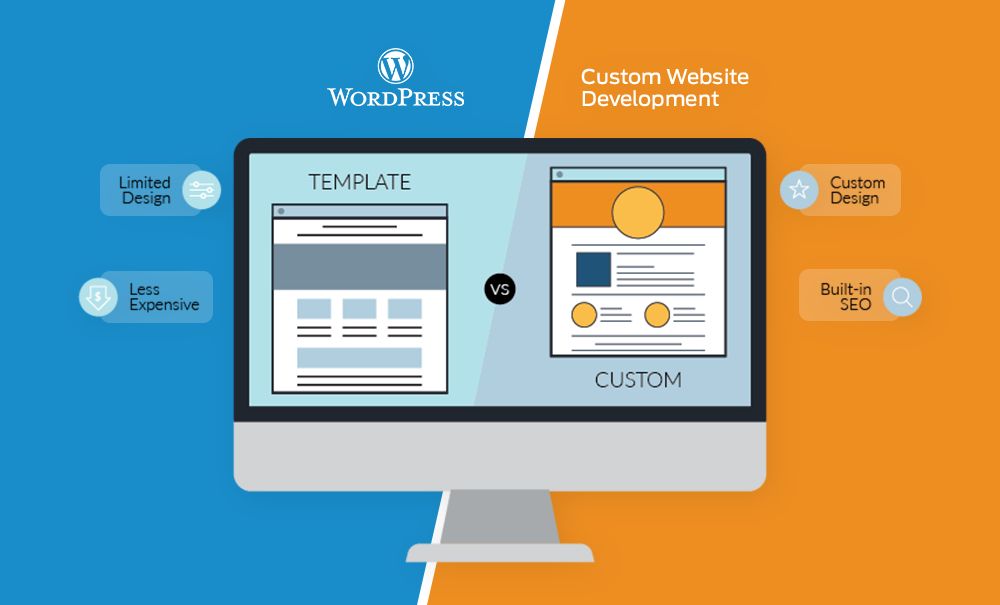 Having a great website is critical to your brand's success because it is essentially your brand's address on the world wide web. It's the platform where your customers can learn more about your company and decide whether or not they want to engage with it. This is why it's so important that, when planning the launch of your website, you consider every aspect of it, right from the design to the development. One of the first choices you will be faced with is to decide between building a website from scratch using custom HTML or choosing a pre-built template on WordPress. Here are the benefits and drawbacks of WordPress vs custom website development to help make your decision easier.
A.Building a website on WordPress
WordPress offers a number of pre-built templates that users can choose from based on their requirements. It is an open-source platform and, as a result, you can find both free and paid templates on it. There are a number of advantages and disadvantages of WordPress to consider when choosing your backend:
1. Cost: If a cost-friendly website is your biggest requirement, then WordPress is your best bet. This platform offers templates in a range of prices, ensuring that you can always find one within your budget. Additionally, since it doesn't require any manual work, you will also be able to avoid paying a website designer and developer.
2. Versatility: WordPress offers themes specifically designed for a number of sectors. You can choose from e-commerce, blogs and magazine templates depending upon which sector your brand falls into.
3. Variety of plugins: A website requires more than just a good design in order to perform well. It needs to be SEO-optimized, mobile-optimized, responsive and fast, among other things. Usually, you would require dedicated resources within your company to ensure all of these factors are in place. WordPress, however, offers a host of plugins that can perform these same functions. Using these, you can build a high-performing website within a short period of time and with limited resources.
4. Limited functionalities: This is one of the biggest disadvantages of WordPress. If your website requires several custom-built features or a unique layout, then it might be challenging to make this a reality with WordPress. While there is room for customization within WordPress, there's only an extent to which you can innovate. You will also require a developer to make these changes, which can add to your website development cost.
<