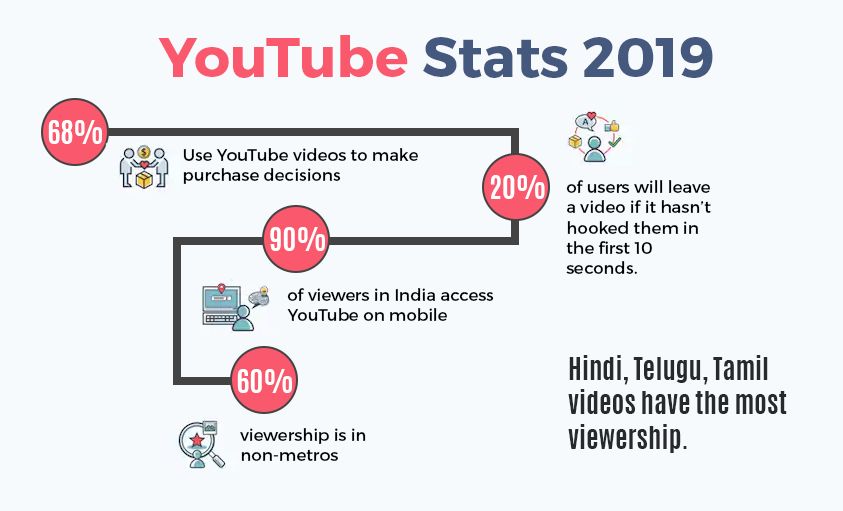 Over 400 hours of YouTube videos are uploaded every minute. 75% of adults watch videos on their mobiles. YouTube attracts the most visitors from India, USA and Russia. 50,000 years of product videos (particularly reviews) have been watched in just the last 2 years. These statistics should convince you that there is a lot happening on the second largest search engine after Google. It also shows that you must know how to optimize your YouTube channel to cut through the clutter.
6 SEO Tips on How to Make Your Video Appear First on YouTube
YouTube has its own SEO ranking factors that are different from Google. How to make your video appear first on YouTube search results is most important because it means more search traffic. YouTube SEO is a bit different from Google SEO and to get enough eyeballs on your video, here are a few techniques that you must implement.
1. Find the Right YouTube Search Keywords
You have created a video for your business or you have your own personal channel. A lot of time and thinking has gone into the video creation and now you need to get people to see it. Uploading a fantastic video is rarely going to get views if people don't find it. So, the first thing you need to do is know how to optimize your YouTube channel and each video you upload.
To begin, you will need to decide what keywords to optimize the video for. To do this, first get a list of potential keywords then you can decide on which keywords you need to focus on. There are three ways to do this
i. YouTube Search Bar
To find the best keywords is not very difficult. YouTube's search bar suggest is the best place to mine these keywords. Just type the phrase you think suits your video and you will get a list of suggestions. The best part of it is that these are actual keywords that users have typed previously to find videos similar to yours.