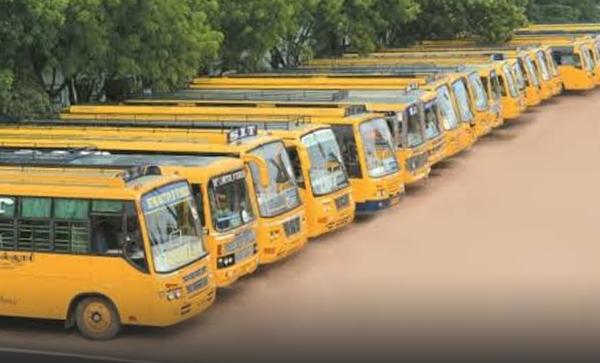 Qualified teaching staff and good facilities are all part of quality education. Transport services have now become just as important. Gone are the days when parents looked for educational institutions that are close to home. Most schools offer a pick-up and drop facility through their fleet of school and college buses. These yellow buses go far and wide picking up both students and staff. With such a large fleet, student safety becomes paramount. Technology provides strategic planning, execution and monitoring that ensures reduced risk.
Education institutions that have a bus tracking and management software included within their school management system have shown a lesser accident rate. This makes it imperative that schools and even colleges opt for such a transport management system, keeping student safety as their priority. It also increases parent confidence in the school's systems.
What is a transport management system?
A transport management system is a database-driven software that helps school admin to more easily and efficiently manage their complete bus fleet. It eliminates most manual interventions and provides instant reports to the school admin on various metrics. These reports would have taken days if not weeks in normal manual administrative methods.
The transport management system is integrated into the school management ERP thus creating an integrated end-to-end management system. The school transport software manages information such as vehicle numbers, driver allocation to the vehicle on a day-to-day basis. The payment module is also part of the school transport management system and offers parents different modes of online payment. It allows school and college administration to revise bus fees and communicate it easily to all parents. Payment history and notification of payment dues makes improves efficiency for the institution's admin office.
`
Advantages of a transport management system
A transport management system is quickly gaining popularity among schools and colleges because of the advantages that it offers. Here are some of the top reasons to consider using a transport management system.
1.Better safety – Helps parents track the bus route
A transport management system equips a school bus with a GPS tracker. Using this, parents can get a real-time view of exactly where the school bus is. This can help parents understand exactly when the bus will pick up their child and when it will drop them off after school. This can help parents plan their timing with greater efficiency, ensuring that children reach the bus on time. The GPS tracking system can also alert parents well in advance