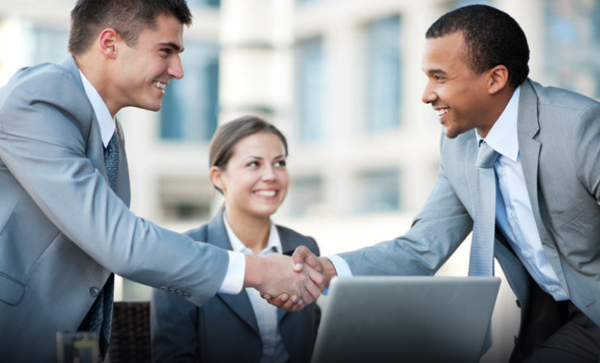 If you are looking to grow your brand's mobile audience or improve a user's experience with your brand and services, developing a mobile app is a great idea. However, not many companies have the expertise to develop an app in-house. In such a situation, many brands turn to an app development company to help them design and develop an app that meets all their requirements.
Choosing the right app development company is critical because your brand's app is going to be one of its biggest assets and touchpoint. Here are five ways to identify the best mobile app development agency to match your needs.
1. The company's past app development experience
The best way to predict the quality of the mobile application development services a company offers is to look at the apps they have developed in the past. Before you sign on an app development company, make sure you ask them for their complete portfolio of work. You should also find out if they have developed apps for companies that work in a similar industry as yours. Relevant past experience usually means that the app development company already has valuable insights into what your customers are looking for in an app and the best ways to deliver this to them.
2. Experience with app development platforms
When you decide to develop an app, there are largely two platforms to choose between: iOS and Android. If you know that your audience is largely present on a single OS, it might make more financial sense for you to develop an app only on that platform. These are called as native apps.
On the other hand, if your audience is present equally on both or if you have plans to scale up in the future, you might need to consider developing an app for both platforms. You can also consider developing a hybrid app. A hybrid application is not restricted to an operating system. This is because it is written using standard web technologies such as HTML5 JavaScript and CSS and then the code is 'wrapped' making it portable. Read more about native vs hybrid vs crossplatform here.
Whichever option you decide to go with, you need to check if the app development company has extensive experience on that platform. Again, a portfolio of their past mobile application development services is a great way to understand this.
3. Understand their app development process
Getting an app developed for your company involves a complete understanding of your company's processes and USPs. Your customers need to have a s