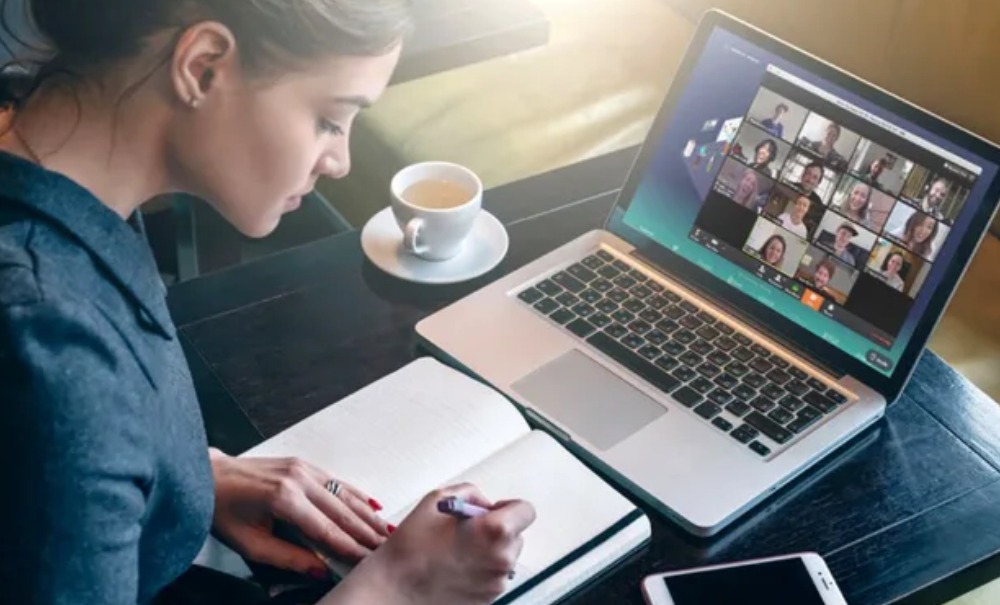 The era of COVID-19 has forced educational institutions to quickly adapt to the new normal. With faculty and students being required to stay at home, Remote learning classes have emerged as the best way to continue education during these unprecedented times. Once on-campus classes begin, there will still be some classes that will continue online.
For most teachers and students alike, this could be the first time experimenting with online classes. One of the biggest challenges that teachers face with this new format is tracking attendance. Since you can't physically monitor a student's presence in a virtual class, what are the best practices for online teaching and attendance tracking? Here are some of the best strategies to track student attendance during remote learning classes.
1. Attendance through logins
If you plan to conduct most of your online classes through video conferencing platforms or webinar platforms, then this could be a very easy way for you to take note of which students did or didn't attend the classes. These platforms require students to sign in with their email ID and password in order to access the class. Once they do this, their details automatically get captured in the backend. Once the session is over, you will be able to see a complete list of the students who attended the lecture.
The advantage of using this method is that it is almost impossible for students to provide proxy attendance since only one user can sign in at a time. The downside of it is that students can drop off at any point in the middle of the lecture and their attendance will still be recorded.
Some webinar platforms help close this loophole by providing you with the watch times of each student who attended the class. Thus, if a student dropped off after signing in, you will know due to the shorter watch time they've recorded.
Also read: 8 Characteristics of an Effective Education Management Software
2. Online polls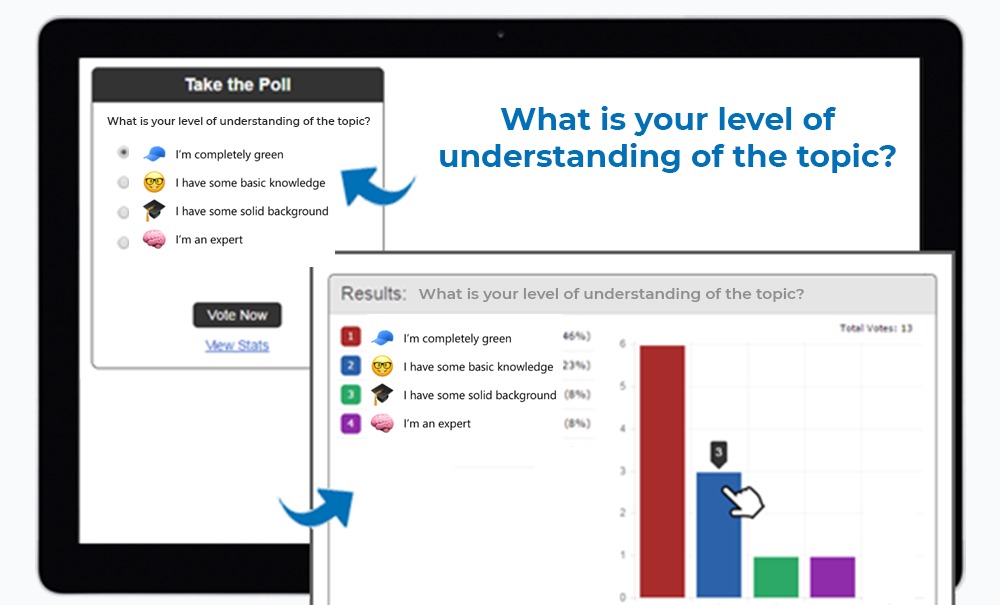 Many teachers find it harder to keep students engaged over a virtual class than in a physical one. The number of distractions are higher in a home environment and students don't have the physical proximity to each other to maintain their focus. Because of this, they might technically be present for your virtual class, but might not actually be in front of their system or absorbing anything that is taught.
To avoid this, you can conduct short online polls in between segments based on the subject that is being taught in that particular class. A student's overall grade can be tied back to their participation and accuracy in these polls. Webinar platforms like Zoom provide an easy way to set up polls.
This helps serve two purposes. For starters, it provides students with an incentive to pay close attention during your classes. It is also one of the best practices for online teaching as it helps make the lecture a two-way form of communication, turning students from passive observers to active participants. This can help them retain information provided in remote learning classes with greater ease.
3. Randomized Q&A sessions
Similar to online polls, randomized question and answer sessions can help you gauge if your students are actually paying attention and prevent them from dropping off mid-lecture. Unlike a poll, Q&A sessions don't require an in-built feature in your video conferencing platform. Instead, throughout the duration of the class, you can choose a student to ask a specific question with respect to the information taught in that class. This will make students more eager to listen closely and take notes during the class.
It also prevents them from dropping off because if they miss a question directed at them, they will not be granted attendance for that class. The only drawback to this method is that it requires every student to have a strong internet connection that doesn't lag in between the class. In classes that have a large number of students enrolled, making sure each of them are connected through video can be difficult because of bandwidth issues.
Also read: Benefits of Exam Software for Colleges
4. Virtual roll calls
Roll calls are a tried and tested method of tracking attendance in physical classes and they can be adapted for virtual classes as well. You can start your virtual class by going through the list of students enrolled for it and checking if each one of them has signed into the video call. While this is the easiest way to capture attendance and can be done with any type of platform, there are certain drawbacks to it.
Professors trying to use their lecture time effectively, manual roll calls can eat into too much of their time. There is also the possibility of students dropping off the call once the roll call is over and thus still receiving attendance without actually attending the full lecture. Virtual roll calls can also be impractical if there are a large number of students because it can lead to lags in connectivity and students with slower connections might not be able to participate properly.
5. Feedback forms
Feedback forms are a great way to capture attendance for classes taken through webinar platforms. If your classes don't require all students to participate through a video call, then you can use this method to track attendance. In this technique, students are required to fill out a form self-reporting attendance for a specific class. The form will be only sent to students who have signed in for the class.
You can make the form as detailed or as simple as you like. The simplest version will just include a 'Yes' or 'No' option for attending the class. If you want a more accurate representation of whether the student attended and how much attention they paid, then you can add additional questions. For instance, the form can ask students to list their three main takeaways from the class or to answer a specific question of the topic of the lecture. This can serve as a good barometer of how much information they retained from the class.
6. Student attendance tracking software
There are a number of student attendance tracking software built into education systems that can be adapted for virtual classes. This feature creates individual profiles for each student and tracks the classes they have logged into. This can take most of the manual work out of calculating a student's attendance record. Student attendance tracking software is also the most accurate way of capturing attendance because it eliminates the possibility of proxies.
These best practices for online teaching and attendance tracking can help you ensure that your students are gaining the most benefit from remote learning and are as engaged as they would be in a physical classroom.
iTech India has been providing customized software solutions since 2003. We specialize in Education ERP with a product portfolio built on best practices. We have distinct product offerings for different segments from schools, colleges and coaching institutes. With a large team of technically qualified professionals and mentored by educational experts and technology architects, we are recognized for our cutting-edge ERP solutions. Speak to us today to know more about how our solutions can fit your needs.