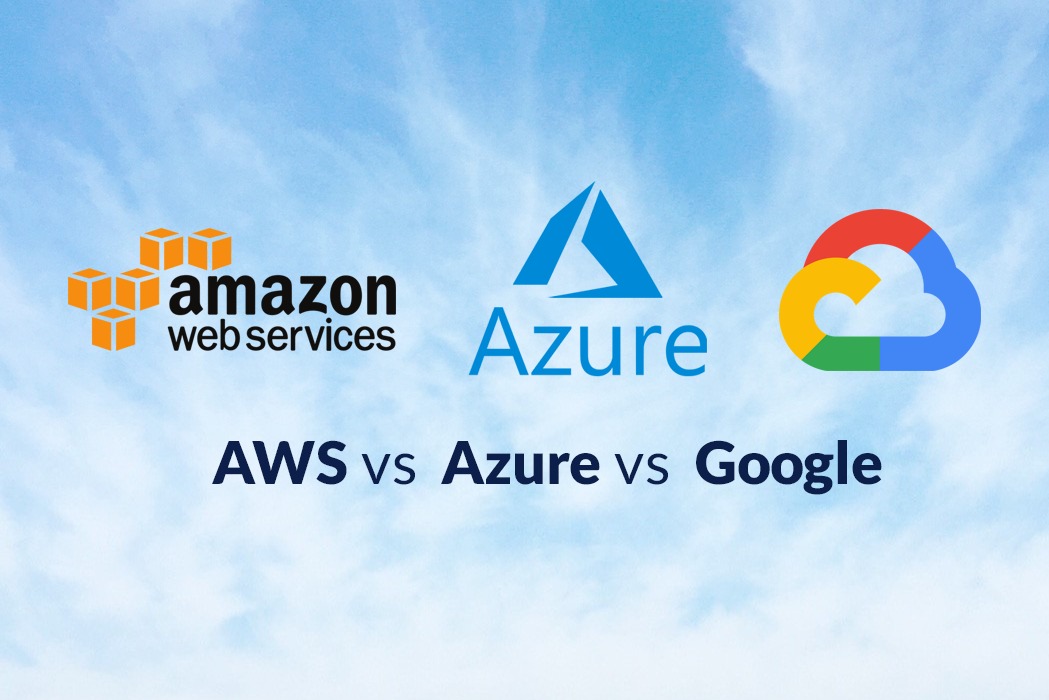 Amazon with its AWS cloud platform has a lion's share of 32 percent of the $130 billion cloud market in the fourth quarter of 2020 building on its advantage of a seven-year head start (courtesy Synergy Research Group). Microsoft is in second place with a market share of 20% followed by Google with 9%. Together, these three market leaders accounted for a large chunk (over 60%) of the cloud infrastructure revenues in Q4 2020.
Today, cloud computing is definitely an important component of business strategy as applications are increasingly being moved out of on-premise data centers to the cloud in order to reduce costs and increase agility. The question now is not whether your business should opt for cloud computing or not but rather which is the best cloud platform to suit your business needs.
Microsoft Azure, AWS (Amazon Web Series) and GCP (Google Cloud Platform) are the top contenders in the cloud ascendancy space. So, what is the differentiator that defines each of the big three cloud providers and sets them apart and ahead of the pack?
Azure, AWS, or GCP?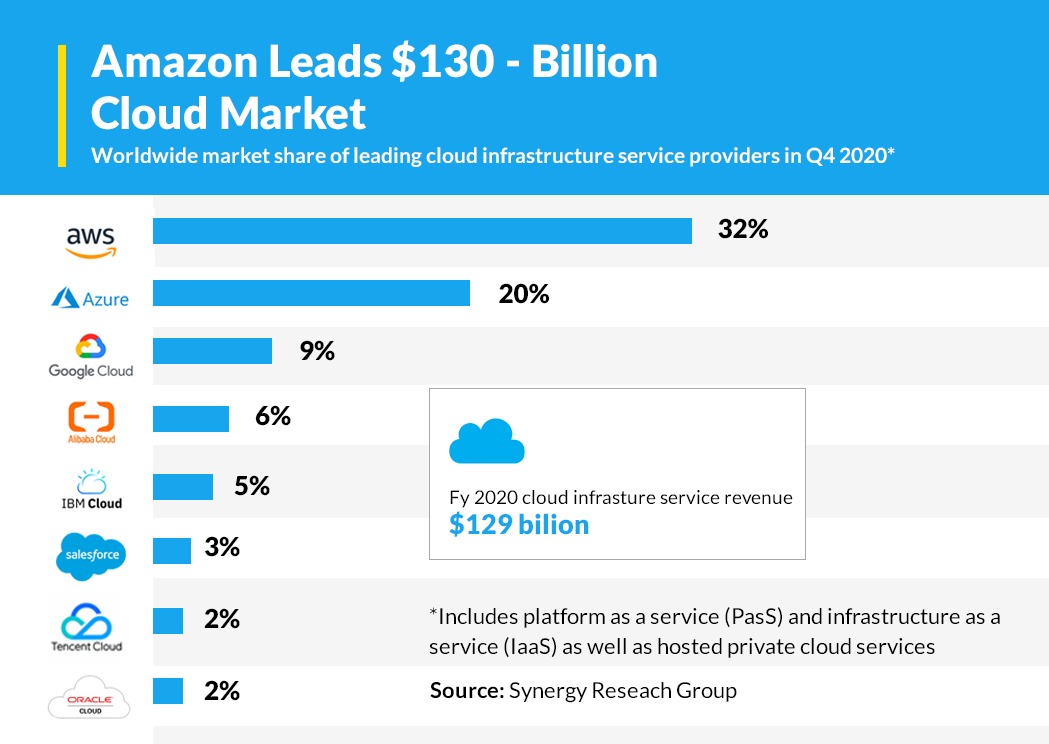 An analysis of the strengths and weaknesses of these cloud platforms coupled with a pricing perspective will better enable you to take an informed decision on the choice of cloud platform for your business.
Also Read: 6 Questions to Ask When Choosing a Technology Partner for Cloud Data Migration
Amazon Web Services (AWS)
Amazon was the first to break new ground in the cloud services space in 2006. This head start also contributes to its lion share of the market. Today, it offers a range of infrastructure as a service (IAAS), software as a service (SAAS), and platform as a service (PAAS) cloud computing solutions. These give access to functionalities such as computing, database, content delivery and storage, mobile development, analytics as well as networking. It also offers a wide -anging suite of management tools, developer tools, mobile services, and applications services.
Amazon cloud computing makes it possible for businesses to obtain