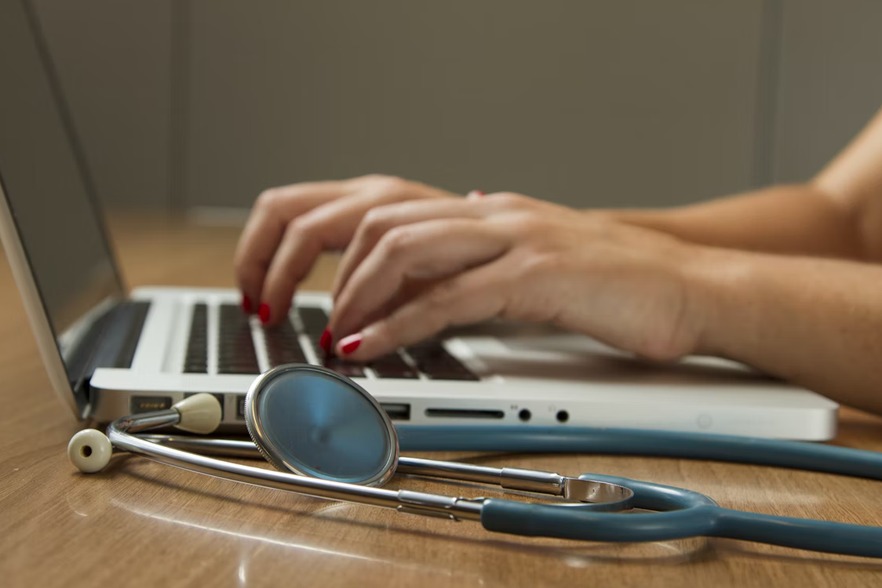 According to MGMA (Medical Group Management Association),  77% of medical groups are still using paperwork for revenue management, even though most certified groups are using EHRs. For instance, in a three-physician practice, this could mean a 100-page accounts receivable report at any given time, that needs to be followed through.  A manual billing process is subject to repetitive collection mistakes, claims that have not been followed up, different interpretations of communication styles and the necessity to ensure new staff is trained.
A permanent and reliable solution for this problem is medical billing software. The purpose of technology tools is to streamline processes and improve efficiencies in the healthcare revenue cycle. Though tech tools come with an upfront cost, the long-term payoff makes it incredibly valuable when it comes to faster submission and an increase in fast-pass approval on claim submissions.
Exactly what is medical billing software and how does it become a game-changer for practices? To understand that, we should first deep-dive into what the software is all about?
What is Medical Billing Software?  
Medical billing software is a computer application that automates manual billing tasks and provides healthcare facilities with a streamlined structure that not only cuts down on reimbursement times but also minimizes the chances of errors. Features like built-in alerts or automatically triggered payment reminders are an effective way to make billing staff aware of accounts that require immediate action. The in-built smart workflows help to get things right the first time.
The billing software system is designed for both independent practices as well as larger medical facilities. The features for each can be limited or expanded.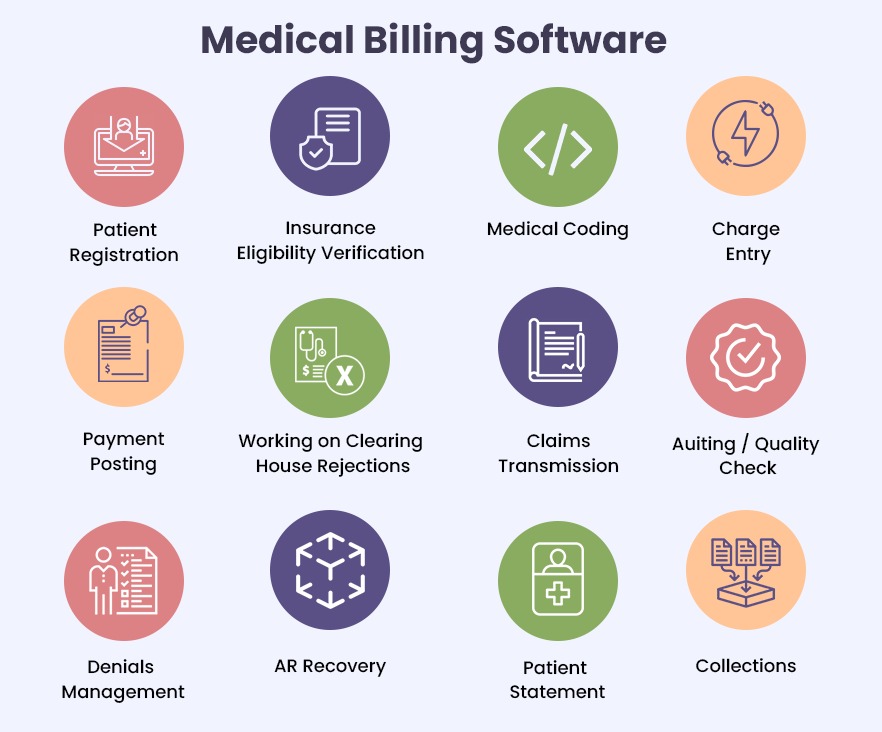 5 Reasons why Medical Billing Software should be a priority for practices 
1.  Automation of claims and process tracking 
The automation of many of the process steps benefits practices by improved efficiency and minimizing the cost of collection. It helps the administration department to keep an eye on the status of claims in account receivables and provide insights into factors behind successful claims and compare it to claims that are denied or rejected.  The automation software also sends payment reminders, tracks and updates the disputed or rejected claims so that no bills fall into the cracks and get overlooked.
RPA or robotic process automation can be included into medical billing software. It includes tools that can either partially or fully automate human activities in billing that are repetitive and rule-based , such as payment posting, electronic health records (EHR) automation and claims administration. HL7 bridges between internal systems and external parties like other healthcare facilities and insurance carriers, ensures a seamless transfer of healthcare data in a secure method.
2. Recurring Billing System 
Recurring billing is a payment model that is built for digital payment and enables medical practices to collect payments at predefined intervals. It gives the advantage to patients as well as healthcare providers to control billing cycles as payment frequency is established right at the beginning of treatment. Since manual work is not required for following up on payments, practices can expand offerings by providing more flexible payment options. When practices facilitate smaller payments it has shown to be directly linked to increased patient retention. Recurring billing systems find top usage among pediatricians, dentists , orthodontists and de-addiction centers.
3. Tracks root causes for denial
One of the most concerning problems for healthcare services is the high rate at which claims get denied by insurers. The fact is that most denials result from incorrect information in claims submission. What is even more surprising is that many healthcare facilities forget to track if action has been taken on denials, it goes uncollected and is counted as a loss. Even if the denied claim is re-submitted, it involves additional costs along the way.
14% of claims denied are inevitable, the remaining 86% could have been avoided through a combination of both expertise and technology.
The average claim denial rate has gone up by 23% compared to 4 years back. While a denial is   understandably frustrating, resulting in lost or delayed revenue, there are surprising insights that can be got(according to Change Healthcare 2020 Revenue Cycle Denials Index). While 14% of claims denied are inevitable, the remaining 86% could have been avoided through a combination of both expertise and technology. Medical billing software can pinpoint the underlying root causes that are driving denials and that helps in improving first-pass rate.
4. Managing Accounts and Finance 
Medical billing is only a part of the healthcare revenue cycle, generating patient statements and detailed financial statements are other important aspects. In the healthcare industry, the accrual method of accounting is followed for reporting profit and loss (PnL) rather than the simpler cash method (financial statements take into account only cash on hand) used in other industries.
In the accrual method of accounting, expenses and revenues are reported at the time they are incurred rather than when the cash is received by the system.  While it has the advantage of providing a more accurate picture of current vs future financial projections, the downside is that it is more complex. However, since in healthcare, payments can take months to be received, it is the preferred option. The complexity of maintaining such records make it difficult to be handled manually and is why most practices switch over to a medical billing and accounting software.
5. Data Security and compliance
When practices are handling a large volume of patient data which is essentially very sensitive, it is of top priority that it is protected. All information that is collected by your practice needs to be stored safely and be compliant with regulatory mandates. A medical billing  software is built with compliance and data security as a part of the functionality and upgrades by the vendor ensure that the software is consistent with new compliance regulations.
Finally, if your receivables accounts are stuck in the cycle of never-ending processes then now might be the best time to evaluate an affordable and proven revenue cycle management system for your practice.