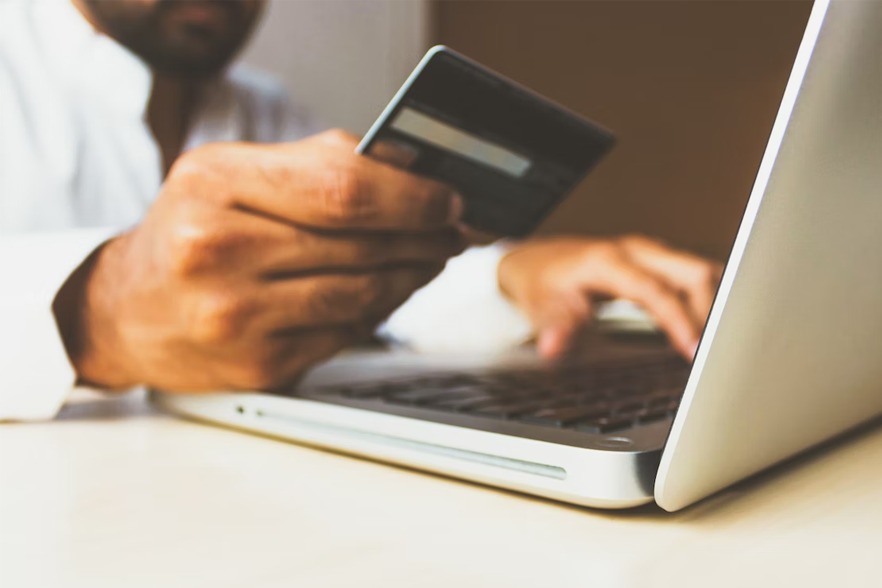 In an educational institute, fees are what fund all the services involved in imparting student education. Manual fee collection can be tedious for both the parents and the institute. Parents and students must join long queues in schools and colleges to pay fees. Similarly, the accounts departments in these institutions have to spend a lot of time generating receipts and keeping track of fee payments manually.
The manual fee process, apart from being time-consuming, also has these drawbacks:
Usage of a lot of manpower and resources.

Recording financial transactions manually on excel sheets can also lead to human errors.

Error in the calculation, invoices, and fee reconciliation.

Does not offer an overview of fees status.

Data analysis is not possible
These errors will not only result in financial losses but a cumbersome payment process can frustrate parents. After all, in the digital age, we are all used to paying our phone bills, electricity bills, etc. online so why should parents pay fees in person?
However, with technological innovation, the good news is that online fee management systems help to automate the fee payments and collection processes. These software solutions have also made it easier to manage the administration, finance, and other important activities in the organization.
Digitalization has made it easy!
In this era of innovation and digitalization, many educational institutes are digitalizing their campus to promote efficiency and cost reductions.
Did you know that the global Education ERP market will reach $32.3 billion by 2028, rising at a market growth of 14.2%? The main aim of the ERPs is to automate the various management responsibilities like admissions, fees, and managing students and courses, all under one system.
Since fee payment is one of the most important aspects of any institute, many have started adopting a student management system to effectively manage the fee payment process.
Ever since Education ERP has begun to be hosted on the cloud, the new technologies have made collecting fees and generating receipts easier. They offer hassle-free and paperless management, saving up to 95% of manual work. All parents need is a smartphone and a stable internet connection.
Apart from collecting fees, fee management systems like Edumate from iTech, also help to calculate the dues, check payment history, send notifications and generate reports.
5 Reasons to Use Online Fee Management System
The benefit is obvious but institutions are still wary of making an investment in ERP solutions. The ROI is a clear differentiator between manual and automated systems. Here are 5 more reasons why it is time to consider an online fee management system for your school or college.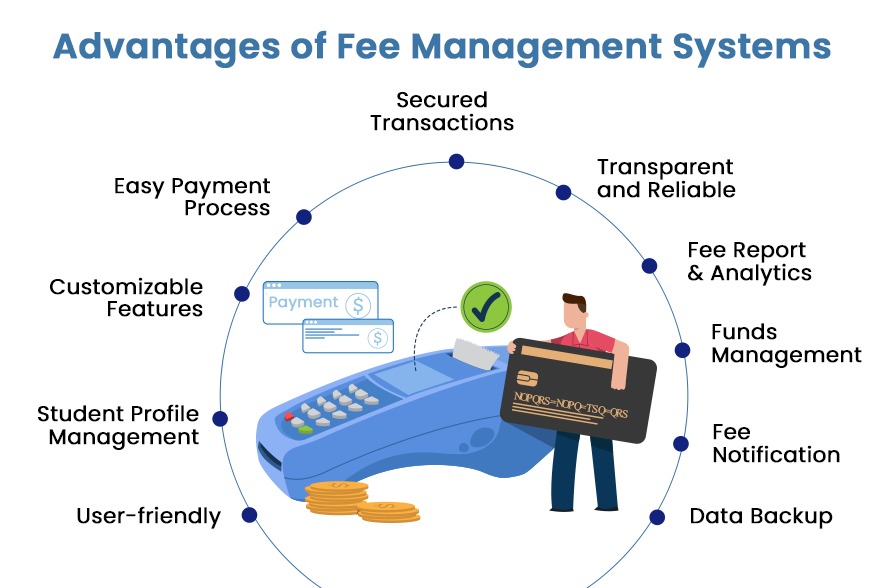 1. Integrated fees management solution 
Fees management is a tedious task for schools and colleges. They have to manage different payments  like the course or tuition fees, scholarships, exam fees, hostel fees, bus fees, etc., which are often paid through separate modes. This can be a time-consuming process for the office admin.
An integrated fee management solution helps schools and colleges to manage all their digital payments in one place. It also provides an easy way to generate reports on the collected fees and payments made by students. The student management system also helps to keep track of late fees.
2. Multiple payment gateways 
Based on the geo-location, some payment gateways deliver a higher acceptance rate for certain transactions, while some have a lower processing rate. Having multiple payment gateways helps to ease the financial reconciliation process. Moreover, it shows that you support various payment methods, making your business more flexible and scalable.
Some of the most popular digital payment methods these ERPs provide are PayTM, PayUMoney, Net Banking, Debit/Credit card, PhonePe, etc.
3. Instant fee updates 
One of the most important reasons why more educational institutions are switching over to education ERP systems is that they automate the whole process –  instant notifications on the fee dues and fees paid, at the same time, allow parents to access their complete transaction history.
Apart from the fee payment, An education ERP like Edumate provides other modules like an online admission system that is integrated with the Fee Payment module, Library Management, Hostel Management, Transport Management, Staff Management etc. These various functions can be implemented as an integrated solution or can be taken as stand-alone modules that can be integrated with any existing student information system that the educational institution might already have. 
4. 100% security for parents
Did you know that, in the financial year 2022, digital payments in India have already reached over INR 239 billion? Compare this with the statistics for 2018 where digital payments were a mere 20.7 billion Indian Rupees ( Source: Statista) 
In terms of fee payments, these management systems provide a flexible and secure gateway to pay school or college fees. Moreover, since everything is online, they can make the payment ANYTIME and from ANYWHERE. No more waiting for office hours of the institution to get the payment receipts. Since these are through known payment gateways, data is protected and card or account details are not stored in the school ERP. 
5. Auto Invoice generation
Digitalization has reduced the need for paperwork. Education ERPs generate customized fee payment receipts automatically and instantly after the payment of fees on the mobile application itself. It reduces the requirement of time and resources for both parents and office staff. In short, there is no human involved in the processing from the institution's side.
The system allows the users to view and download the invoices in various formats like PDF, Word, etc. 
Why Edumate ERP? 
Edumate's comprehensive education management system is designed for schools, colleges, engineering colleges, and other group institutions to make administrative, financial, and student processes easy while reducing human error.
Edumate ERP is a cloud-hosted software solution that offers a multi-institute management system. It has a versatile set of communication protocols to satisfy the various needs of different educational institutes, be it schools, colleges, universities, or group institutions.With 18 years of experience gained from partnering with leading educational institutions, we have used this expertise in building customized solutions for institutions from medical and engineering to arts and science colleges. Get in touch with us to request a free demo on Edumate!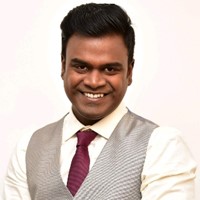 Rajesh brings 14 years of experience in business development in the technology space. Education ERP implementation can be a complex project but when the project has an experienced hand at the helm, business-critical initiatives are smoothened out.