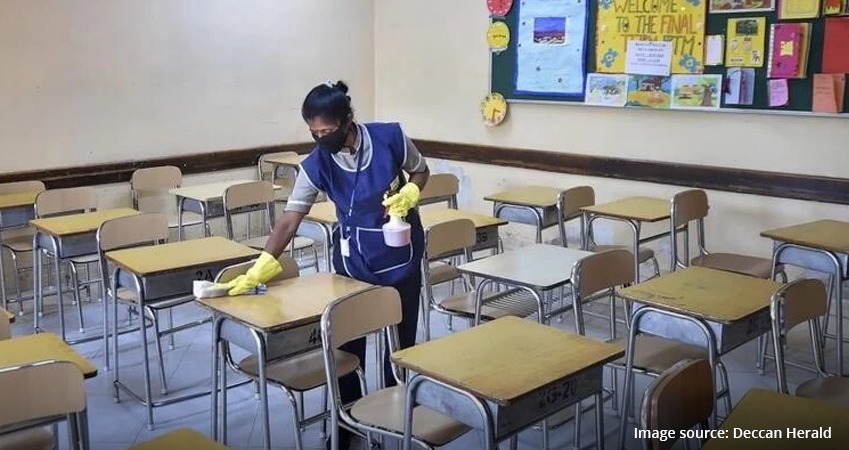 The central government will announce guidelines on August 31st regarding reopening of educational institutions anyway between September and November. While it will be left to the discretion of each state government, the expectation is that there will be a staggered reopening with limited hours for in-person classes.
Schools will be expected to run in shifts between 8-11am and 2-3pm with 33% of students and teaching staff. Effective precautionary measures will need to be in place as schools and colleges slowly begin to adjust to the new normal.
The response by states
The order to shut all schools and colleges was taken on March 16th and it has been 4 months since then. Covid-19 has flattened in some states but the spikes has got parents worried about sending their children back even for restricted on-campus classes.
West Bengal, Assam and Goa are considering opening schools from September (source: Indian Express). However, this will include holding classes in the open, alternative day classes or restricted hours. The guidelines will require proper sanitisation methods on a daily basis and this may restrict classes only for the senior students in schools.
Andhra Pradesh also is considering a staggered opening of institutions from September 5th. Chief minister, YS Jagan Mohan Reddy has made it clear that this will only happen if the situation is closer to normal by then.
Tamil Nadu, according to a Dina Thanthi report, will consider holding physical classes only from November dependant on prevailing conditions. The government has announced that there will be no quarterly or half yearly examinations. Annual examinations for this academic year will be in June of next year.
Safety Guidelines
The HRD Ministry and UGC will announce safety guideline checklist for schools and Higher Education Institutions when classes resume on-campus. Proper social distancing norms keeping student and staff safety will be a priority. Districts will be charged with the implementation of these guidelines.
Schools will have to suspend morning assembly as well as sports activities to reduce contact. School buses, if they ply, will also have safety norms in