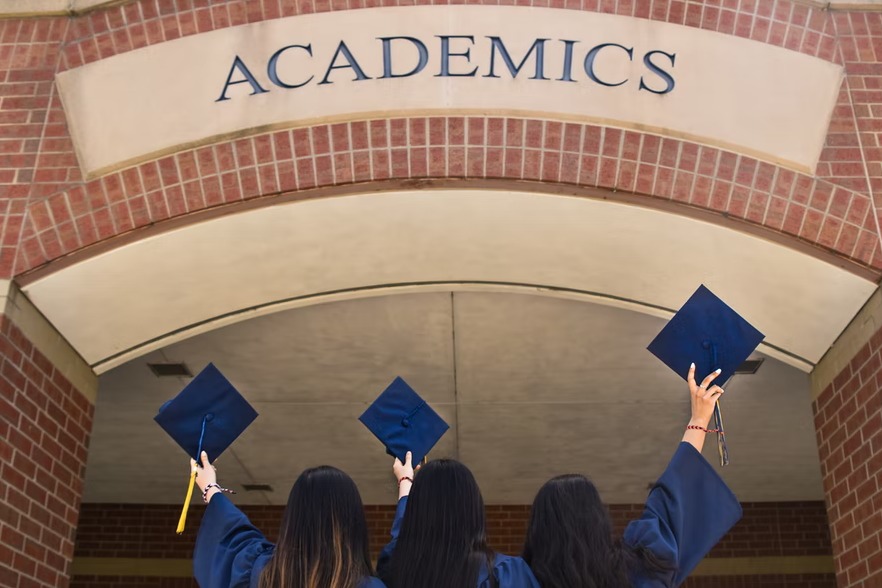 This is the year 2022 and most higher education institutes with an effective education ERP in place have recognized an increase in their productivity and efficiency. Here is the catch though,
not all ERP is effective
. That could be because of
legacy ERP systems
that use on-premise software (servers within college campuses) and don't leverage the power of cloud computing. Others might not have an integrated education ERP but rather some
stand-alone modules
. Whichever is the case, many institutions, both schools and colleges, are looking for a modern cloud-hosted ERP to answer specific challenges.
Challenges that colleges want their Education ERP to solve 
An Education ERP is a centralized database system that makes information flow and communication easy across various departments. It usually consists of a suite of modules such as student information systems, online admission, fee payment, accounting, human resources, hostel management, transport management, etc. Institutions though are shackled by certain practical realities that they want a solution to.
1.  Institute and student data security 
One of the biggest challenges in running an educational institute, is to control and manage massive amounts of data of the institute: staff, non-staff, and students. Manual data and paperwork often take up a lot of space and it is hard to find insights or create quick reports such as those required for NBA accreditation. Similarly, on-premise ERP solutions mean that the educational institution is responsible for cybersecurity and preventing cybercrimes.
Security breaches could result in stolen data, ransomware (system gets hacked and locked until payment is made), password guessing, recording keystrokes (access to credit card numbers, etc.), malware viruses, and many more.  Cybersecurity implements security layers to prevent cybercriminals from hacking into the system and accessing critical data. This is usually not within the capability of an institution's IT resources if servers are in-house.
The solution: Modern ERP solutions like Edumate ERP, an iTech ERP product, are hosted on the cloud. Data security is a top priority and the biggest advantage for cloud-based education ERP systems is that all data is encrypted and is stored in an unreadable format. Also, cloud-based servers have a backup to the primary servers and so data will not be lost in transit. Further, the best-in-class authentication tools can be put in place such as iris, face, or password verification. This prevents unauthorized access to the data. Most important of all, cloud servers like Amazon AWS or Google Cloud servers keep updating their security shields with the latest technology. Clients using their servers for hosting data will be protected to the best extent possible.
2. Being unaware of data loss 
While Education ERP solutions offer substantial cybersecurity policies and data security, it is also crucial to educate staff, non-staff and students about the safe use and access of organizational data and systems. Educational institutions often carry large amounts of personal records, payment info, digital records, research papers, question papers, birth certificates and other sensitive data.
There are two reasons why institutions get hacked:  Flaws in software and flaws in human behavior. Even one user with a weak password or saving information on their desktops can expose their computer and all software accessed on it to possible unauthorized entry. Often these viruses lie quietly for years, siphoning out information, and software owners are quite unaware.  According to studies, malware and phishing accounted for up to 13% of cybercrimes in educational institutes in 2019.
The solution: The best way to spread awareness about security is through training programs, educating staff and non-staff about the potential dangers of security breaches, and shedding light on simple security measures like logging out of public devices, setting different passwords across multiple accounts, and refraining from downloading suspicious files from the internet.
While basic security measures must be well-established within the organization, a cloud-hosted ERP  will further provide data encryption, user authentication, cloud backups, and anti-virus software to ensure top security of all digital and financial records that belong to the institution.
3. Outdated technology 
Many of the ERP solutions that educational institutions are looking to replace promised more than they delivered. The promise was to unify the college software through identity management, data storage and workflow engines. Yet many institutions tell us that they still cannot perform essential steps easily such as enrollment, advice prospective students, or gaining data insights or reports accurately. They still need significant workarounds and manual efforts.
The solution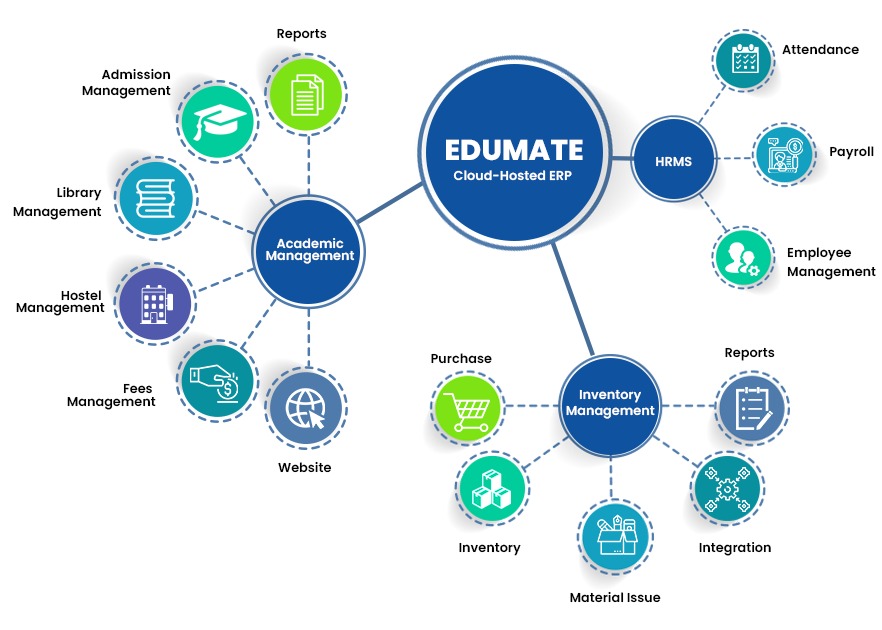 The future is digital and the pandemic underlined this for educational institutions. Every process not only was online but was also remote i.e. all admin staff, faculty and students were accessing systems from home. This has made institutions more open to migrating to newer state-of-the-art technology.
Digital transformation involves automating management procedures, streamlining complicated procedures, and making them easier to execute. Modern ERP solutions also use API interfaces that allow easy integration of the core ERP solution with other third-party software providers. A few examples of third-party integrations are integration with conferencing systems like Zoom for virtual classrooms, biometric providers for recording student and staff attendance, barcode software for library management, and accounting software that might already be in use.
4. Difficulty in parent-teacher-student communication 
Not too long ago, the only way for a parent to be connected or involved with their child's educational institute was either through the handbook or through telephone calls. Students, staff, and parents did not have a common medium or an effective student management system to communicate, put forward suggestions, and receive important alerts/announcements pertaining to the institute and their child. This gave rise to many parents being completely oblivious to the academic progress, performance, and well-being of their children.
The solution: A cloud ERP like Edumate provides educational institutions a unified dashboard that helps in communication between staff, students and parents. For instance, automated notifications can be set for fee payments, and student portals (also available as a mobile app if required) help students check assignments, upload completed assignments, or check lecture schedules. Teachers have a dashboard to set assignments or homework, mark grades on uploaded student work, post reports or send bulk messages to students if required. Parents can access important information for online fee payment, attendance and grades for their children.
Edumate ERP is a cloud-hosted software that offers a multi-institute management system. It has a versatile set of communication protocols to satisfy the various needs of different educational institutes, be it schools, colleges, universities, or group institutions.  With 18 years of experience gained from partnering with leading educational institutions, we have used this expertise in building customized solutions for institutions from medical and engineering to arts and science colleges. Get in touch with us to request a free demo on Edumate!