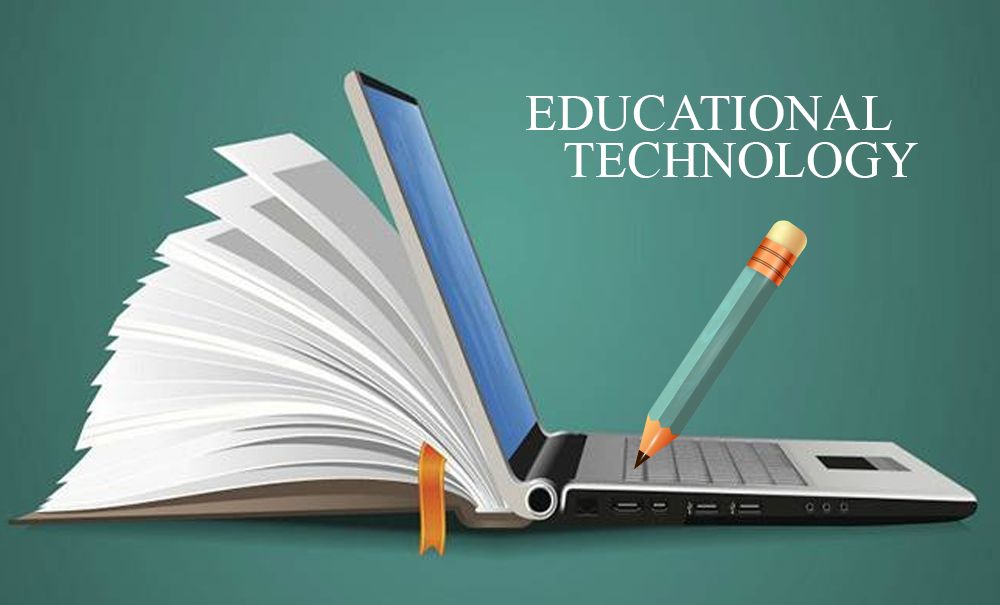 The education sector is witnessing a sea change, with old trusted learning aids becoming replaced with the use of technology in education. Education technology, commonly known as EdTech, includes any products or software developed with the purpose to help children learn better and improve their grades.
While technology and education promise to make learning more fun and experiential than ever before, the downside is that education technology tends to be expensive. If you are planning on adding EdTech solutions to your school's repository of learning aids, you should be prepared to make a significant investment. Here are five important questions to ask when choosing instructional technology, to ensure that the investment is well worth the cost.
1. Does your school really need it?
This is the most fundamental question to ask yourself when choosing to invest in assistive intelligence in education. Is the product merely a nice-to-have or does it offer real tangible benefits to your students. While an increasing number of parents are recognizing the importance of a well-rounded education, good grades are still at the top of the priority list for most. Schools need to recognize this if they want to get parents on board with the latest instructional technology products.
If the use of technology in education is likely to help children learn faster and improve their grades, then you should consider investing in it. On the other hand, if the product is merely a fun tool that is unlikely to show any results, then it might not be worth it.
2. How likely are teachers to use it?
Assistive intelligence in education is unique in the fact that, while there is only one end user, there are multiple stakeholders that determine the success of the product. Teachers are ultimately the deciding factor in how much an education technology product is going to be used. If the product is complicated to use or does not help a teacher with their job, then it is probably just going to gather dust in a forgotten corner of the classroom.
When evaluating an education technology product, you should ask yourself why a teacher would want to use it in the first place. Does it help reduce the total time they need to put in to help a child understand a concept? Can it help students in the classroom become more engaged and less distracted? Will the use of technology in education help a teacher improve results from their classes? If the answer to all these questions is yes, then the product might be worth investing in.
3. Is there easy access to tech support?
Research into an education technology product doesn't end when the product is purchased. Most technology products require consistent customer service support or training and EdTech is no exception. Before investing in the use of technology in education and especially in Education ERP, make sure you check if the product has accessible customer support in case it malfunctions.
Depending upon the complexity of the product, you might also need to find out if the company offers training on how to use it. If the product can be updated frequently, you should also find out if the company offers automatic updates through tech support whenever there are new features launched.
4. Does the product require any additional accessories?
Given the significant investment that assistive intelligence in education requires, purchasing one usually involves careful allocation of budgets. It can, therefore, come as an unpleasant surprise when schools learn that the products require additional components at an extra charge in order to be functional. These expenses can often exceed the allocated budget and put a severe strain on a school's resources.
To ensure that you don't fall victim to hidden costs, it's important that you ask upfront about any accessories required. If the product doesn't have any additional parts or if the extra components are still well within budget, then you can ensure that only the allocated budget will be spent on assistive technology in education. If it exceeds the budget, then you can look for cheaper alternatives before making any financial commitment.
5. Will this still be relevant in the long-term?
Most forms of technology often have a limited lifespan. As soon as a new product is released, the existing one becomes outdated and obsolete. In the case of instructional technology, this feature can prove to be unsustainable. Because of the high investments involved, schools cannot afford to keep replacing assistive technology in education products. This is why, before choosing an education technology product, schools need to check if the product will still be useful a few years from now.
Education syllabi are largely static, so you should look for products that address fundamental topics in a curriculum, rather than new-fangled games that could go out of use very fast.
Technology and education are a combination which has the potential to make classrooms more engaged, productive and efficient. Asking these five questions before investing in education technology will ensure that you make the right investment in your students' education.
iTech India has been providing customized software solutions since 2003. We specialize in Education ERP with a product portfolio built on best practices. We have distinct product offerings for different segments from schools, colleges and coaching institutes. With a large team of technically qualified professionals and mentored by educational experts and technology architects, we are recognized for our cutting-edge ERP solutions. Speak to us today to know more about how our solutions can fit your needs.