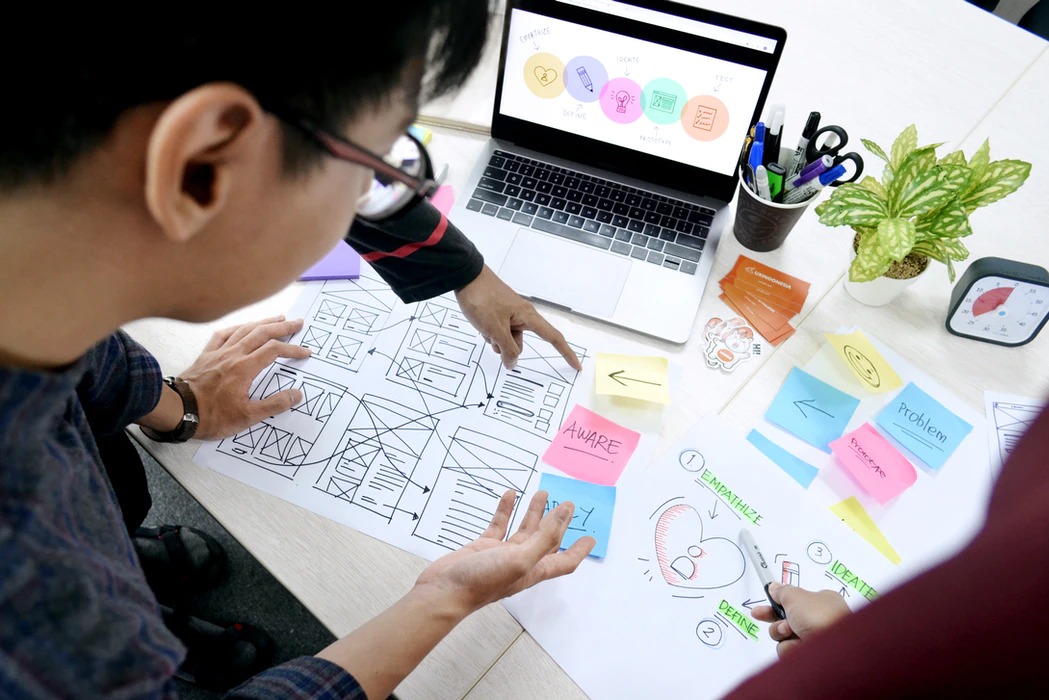 Can you recall the mobile apps that you have used recently? Social media apps, eCommerce apps, or food delivery apps among others have some of the best user experience. They have intuitive navigation and prompts that seem to read the user's mind and nudge them to complete an action. That is a result of great UX and cutting-edge development to support the design.
Today, we see the high demand for full-stack developers who know both UX design and development. However, expecting them to do both is like having superman on your team and that we know is not possible – he is busy saving the world anyways. User experience design is a different world altogether.
Is a UX Designer and a Full Stack Designer the same?
UX is defined as what you experience when using an application, which means that the primary concern of UX is the user's overall experience. A UX designer is concerned with the entire process of branding, usability and design. They must understand user behavior and anticipating their interactions on the screen. The UX folks then design navigation and screen flows in the same way that humans process visual information. Basically, UX design addresses these points
What makes users go to the next page or screen
What will drive increased activity
How computer-savvy the user must be to use the application
The problem though is that often UX designers only have a basic idea of coding. This could mean an Us vs Them situation when the design reaches the development team and they raise objections to implementing certain elements of the UX design. This is why Full Stack Designers are gaining ground.
A full stack designer is someone who is responsible for the entire life cycle of the design phase. The design life cycle involves the conception, research on elements of the interface design that works best for a particular product, then creating UI wireframes and visual design. They build UI prototypes using tools such as Marvel, InVision, or Sympli, and write frontend style guides and even provide animation using Framer.js, SVG Animation. In short, apart from UX they will also specialize in frontend coding.
When a Full stack designer and developer are on the same team, there are huge benefits when the design is handed off. This is because a full stack designer understands the limitations from the development side and they can even provide solutions when development comes up against a challenge in implementation
Here is a visual aid to understand better the division of work between a Full Stack UX Designer and a Full Stack Developer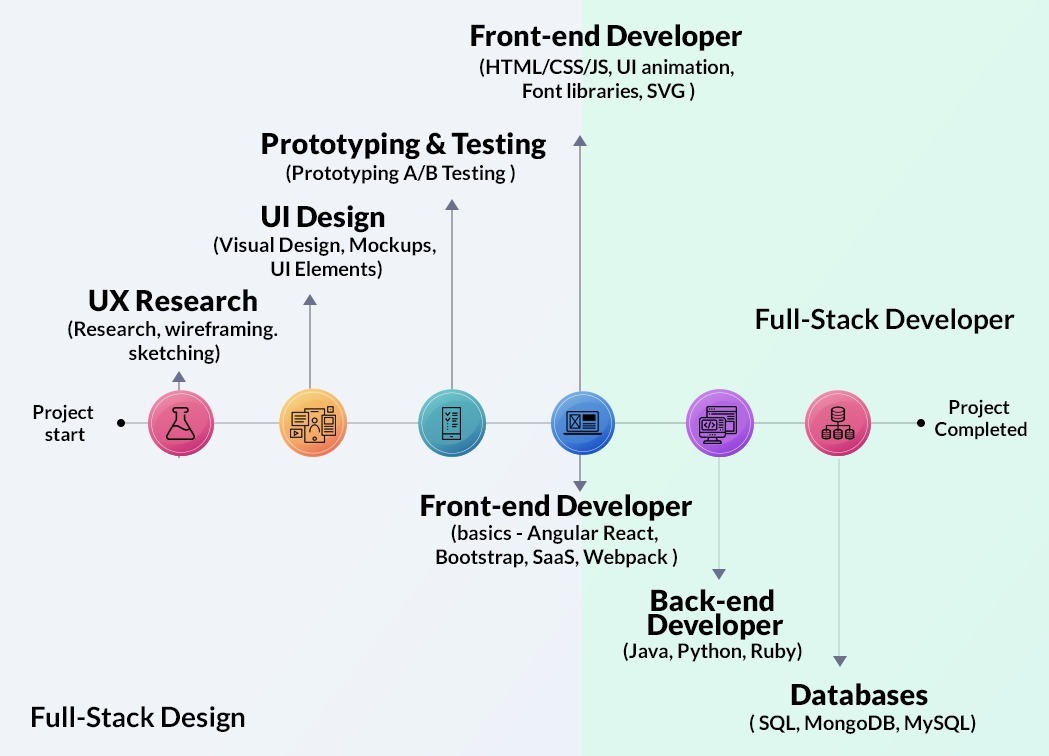 Also Read: Mobile App Development Trends That Will Dominate 2021
Every UX design follows these steps
"If I had only one hour to solve a problem, I would spend up to two-thirds of that hour in attempting to define what the problem is." — Matthew Wakeman from the book UX Research – Practical Techniques for Designing Better Products
The most important first step in UX design is research. After all, UX design is about solving a problem for a user. To solve a problem you first need to understand it. There are two fundamental ways of approaching it. The first is to speak to all stakeholders, including a sample of the target audience.The product has to meet both business needs as