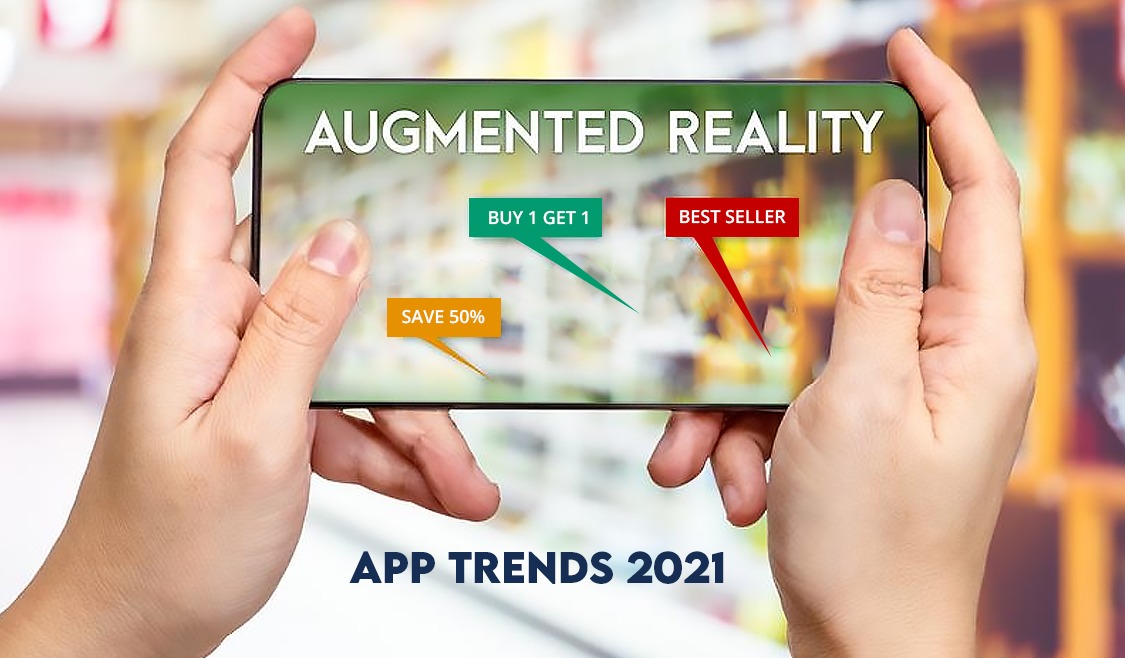 Remember the snake game on the Nokia cell phone? Oh man, we've come a long way from those first apps for sure. Today, apps dominate our lives. Whether it is waking up early to catch a flight, get into Zen mode with a little meditation, find the route to a new place or order home a pizza – we have an app for each need. The mobile app trends reflect changing consumer lifestyle.
Business leaders are trying to stay competitive by building mobile applications that will take them ahead in an increasingly crowded app marketplace.
The past year has shown that apps have increased their reach. Troubled times saw an more people turning to apps for easy solutions. 2021 will see app developers push the envelope, capitalizing on trends that will dominate 2021 and beyond.
Augmented Reality (AR) and Virtual Reality (VR)
AR and VR applications are going to have starring roles in the future of mobile apps, for 2021 enhancing user experience in Android and iOS, the cornerstone of all mobile app development trends.
Immersive technologies, fueled by the release of ARCore by Google and ARKit by Apple has made it much easier for app developers to add visual layers of the real world into smartphones. AR and VR technologies will provide a better user immersive experience in applications that cover healthcare, retail, education and travel.
The use case possibilities are endless. A few of them that we have already got a glimpse of in 2020 and that will gain more prominence are
3D avatars or digital spokespersons will create holographic participation in virtual events, making it more realistic than flat 2D video form.
In the 2D era creating a product catalog required a professional photographer, costly cameras, lighting and skilled photoshop editing. This year will see companies embracing 3D productsand people to create photorealistic models that will sell better.
The good news is that creating these 3D models has got easier for both professionals as well as amateurs. 3D scanning tools are now readily available as are 3D model standards.
A few examples of AR and VR success is in the L'Oreal make-up app that identifies your face and then allows you to see how you would look with different makeup products. The Ikea Furniture App has used augmented reality rather well. It allows users to select from their product catalog and then see how it will look in their own home – on scale.
Also read: 2020 Was a Good Year for Mobile Apps: