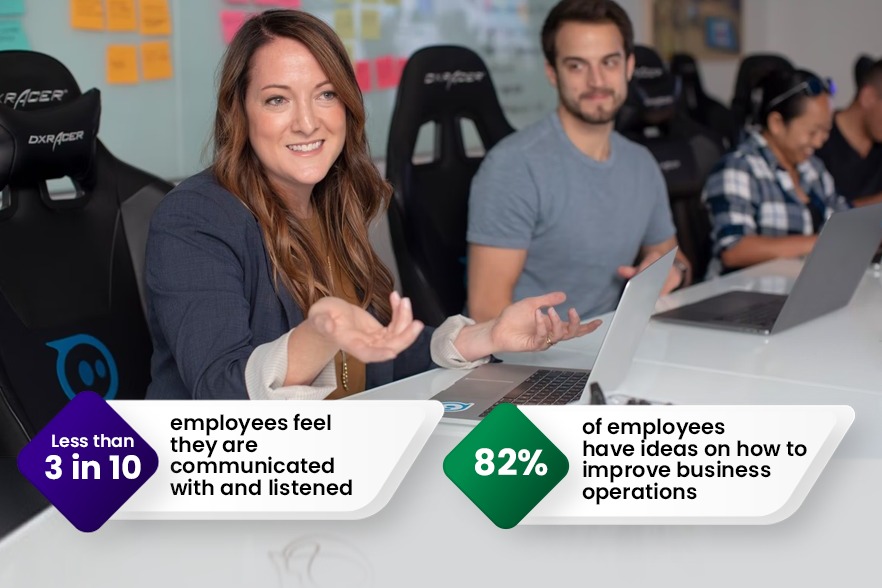 69% of potential candidates would reject a job offer if they know that current employees are unhappy. – HR Dive
There you have it in a nutshell – employee engagement strategies not only drive improved employee retention but also the quality of future job hires. Employee experience or EX is a direct result of the employee engagement programs that you have in place in the work environment. It starts right from recruitment till an employee exits the organization and this means a right through this journey.
While the human contribution to the employee experience is overarching and covers HR, Managers, leadership and company culture; employee engagement must also be supported by the best employee engagement software that fits the company requirements. Adding technology to employee engagement ensures that every employee is heard and employee sentiment can be better analyzed and visibility is increased. After all, employee success is the backbone for business success.