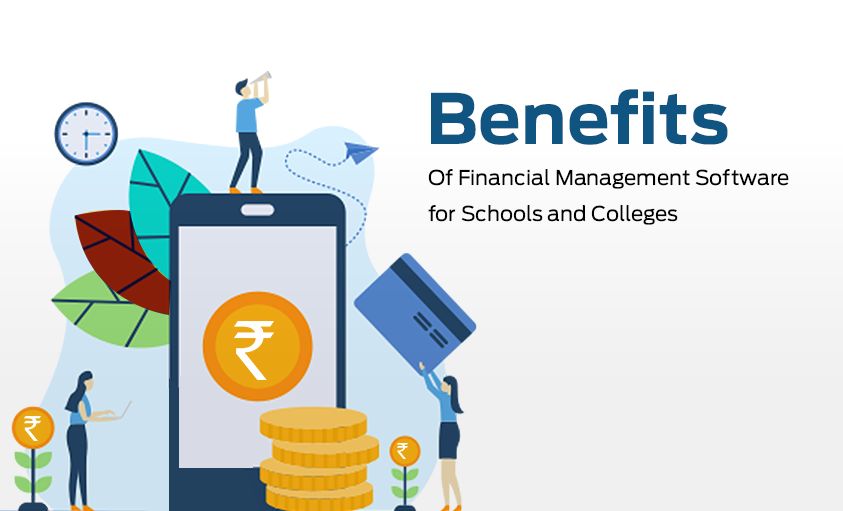 Managing finance in an educational institution, whether it has one campus or 10 is critical. The bigger the institution, higher the complexity and larger the volume of data. Paper or even excel files can no longer meet up with the challenge. Institutions that have switched over to an integrated financial management system are realizing the benefits of a good education ERP to perform and track all financial activities through one system. Transparency in the times of regulated GST is essential and speeding up the process by taking away manual entries is the need of the hour.
What is a Management Information System (MIS)?
All financial details can be managed from a single platform i.e. the Accounts Module integrated within the Educational Management Information System (EMIS). Data gets fed into the Accounts Module in real-time from different financial transactions such as fee management module, hostel management module, payroll management etc. What this translates into is a communication between different systems to create one single view. For example, entries are automatically made into the accounts module from the fee payment module. In older systems, all these modules would have been stand-alone modules and would require separate entries to be made.
Reports are always up to the minute and visible only to those authorised at different levels to view them. The biggest advantage is that reports are generated at just a click. Previously, financial reportswould take weeks using multiple staff. Now, an integrated education ERP cuts down these man-hours to just a few seconds. This is particularly important for colleges aiming for NAAC and AICTE accreditation.
Finance, Accounting and Revenue Modules
Using a fee management or financial management software is now enabling schools and colleges to connect various departments such as admissions, finance, hostel, cafeteria, library and transport. It is up to the educational institution to decide on what modules they need included or which they can leave for a future integration.
The modules that are available in a full-blown financial management system are
1. Fee management: Fee management software allows an institution to customize the fee structure based on their specific requirements. The ability to set discounts, collect penalties for late payments, automate alert notifications as well as integrates with the college website to allow for online payment of fees.
2.