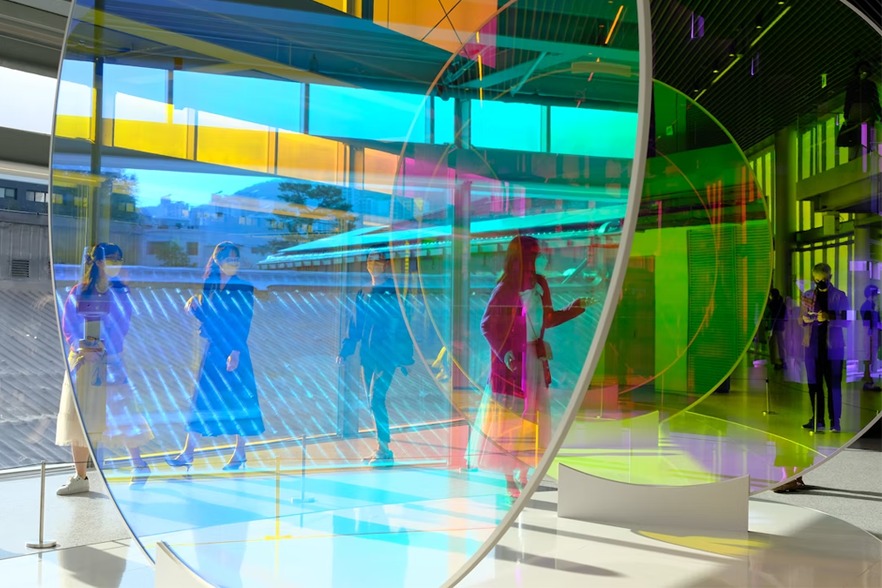 Everyone is talking about digital transformation, it is not just a buzzword but a modern reality. In the business environment, we have seen an ever-increasing number of applications and digital products that aim to make existing services more efficient. Such an ecosystem only points to a demand for digital-first technologies. Businesses that have begun their digital transformation journey are finding exciting results from its implementation.
Yet in many cases, most organizations find themselves lagging behind their competitors because of a delay to bring in digital innovation. It is one of the biggest business threats for those who have yet to embrace changing needs. The challenges businesses face in crafting a digital transformation strategy are three-fold.  Digital innovation requires a culture of embracing change, experimentation and continual learning and organizations might not be ready for such an upheaval. 
Many businesses do understand the need to stay ahead of the competition using the leverage that digital technologies can provide them. However, they are stuck in the drawing-board stage.
How can businesses go beyond these hurdles and accelerate their digital transformation? The answer lies in building a vision for the future and then evaluating technologies and building human skill sets to achieve it.
 Digital transformation vs. Digitization 
It is apparent that technology is not a good to have but an imperative for every industry. In this perspective, the difference between digital transformation and digitization should be clearly understood. An organization might implement an isolated project as part of its digitization effort (and this is the category many businesses come under). However, when digital transformation is the goal, then the project will span multiple departments with a digital first mindset. It will focus on evaluating systems and services and then deciding which processes can be not just digitized but also automated to bring in overall improvements. Digitization then is a part of the digital transformation process. 
To explain Digital transformation vs. Digitization here is an example – scanning of emails or paper documents to convert them into digital documents that can be stored as retrievable data for added business value. That is what digitization is, the use of technology and digital data to improve existing business processes.
An example of digital transformation can be seen in the way Farmers Insurance, a leading American insurance provider is using drones to conduct a risk assessment for policy premium evaluation as well as in claims management. These drones are connected to the company's policy management and claims management systems via cloud computing. Since they use the Internet of Things technology (IoT devices), they are able to transmit real-time data and images making for faster assessment time. IoT devices are smartphones, smart watches, fitness trackers, drones, smart security systems, etc. As you can see, the end product of digital transformation is often a customer-centric strategy that spans diverse departments, employees and processes.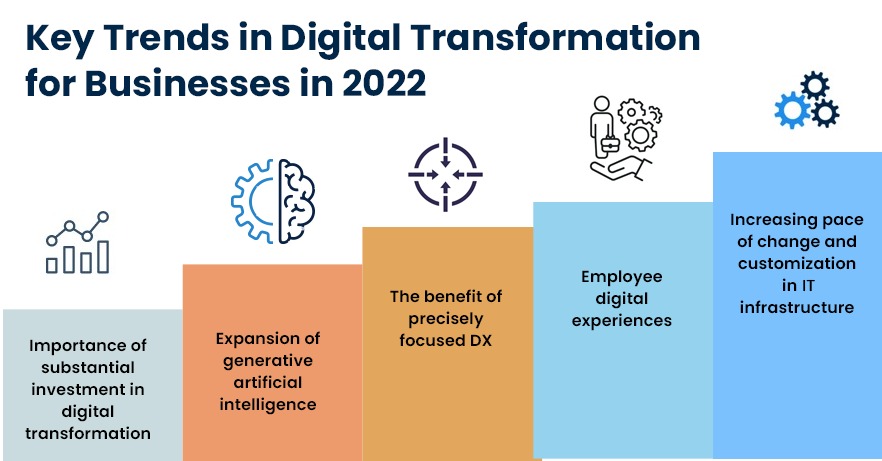 A 3-step roadmap to be followed for digital transformation 
 No industry is immune to the threat of being left behind. Digital transformation in 2022 is a rule and not an exception. For instance, just take yourself back to a decade ago. If you needed to invest, you either went to a financial firm or to your bank. In 2014, an online investment start-up became a trailblazer making investment a cheaper and faster process. All financial firms had to scramble to transform themselves. Now, from banking services to eshopping, the way we interact has completely changed.
Digital transformation is not an overnight change. Every business needs an internal champion to spearhead the digital transformation process and then come up with a plan to take it off the drawing boards and into reality. From iTech's experience working with businesses in their digital transformation journey, it is recommended to break this process down into 3 stages to make it more manageable.
1. Analyze your product/service offerings and the processes that support it 

Take a step back and look at your business from an eagle eye view.  Look at how you want to deliver your products and services in the future and what possible disruptions in your service model by competitors could scare you. Don't bother with budgets, feasibility or any other challenges at this stage. Just consider what possible innovations your organization should be looking at in the current situation that would power your future growth.

Don't bother with budgets, feasibility or any other challenges at this stage.

In this context, the best example to illustrate how this works