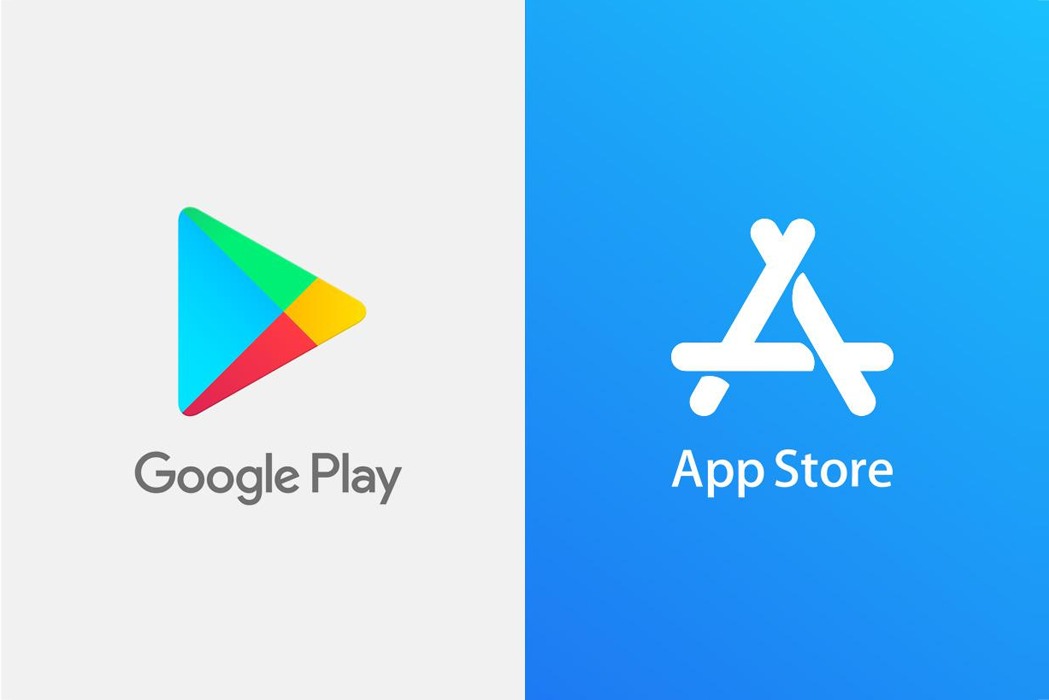 Do you wonder why some apps are more popular than others even though they offer similar services? Well, it is because
app store optimization (ASO)
is often overlooked by many app providers. In the first quarter of 2021,
Google Play Store had 3.48 Million apps, and every day about 3739 new apps are added
to the Store. In such a crowded marketplace, improving your visibility will require you not only to market your app to a large audience but also to make strategic improvements in your app store optimization effort.
There are basic app optimizations that you must do. However, you need to go beyond this to get your app noticed. A strong ASO strategy is not just about app store keyword optimization. However, let's start with the basics and then go to the lesser-known but highly viable optimization methods.
Basic checklist for app store optimization 
App store optimization is the process of getting your mobile app and app store page to rank higher in the app store's search results. The higher it ranks the more traffic you can drive to it.
While app store features and available fields might vary, the following are the core optimization items you will need to focus on and improve:
Application Title: Your primary keyword and brand name should both appear in the title of your application. This keyword most closely matches your users' intent and will help your app listing attract more qualified leads. Spend some time to find the most suitable keyword with a good search volume. Changing your title too often is problematic so make sure you have got it right. Apple provides only 30 characters for this and penalizes if you stuff keywords.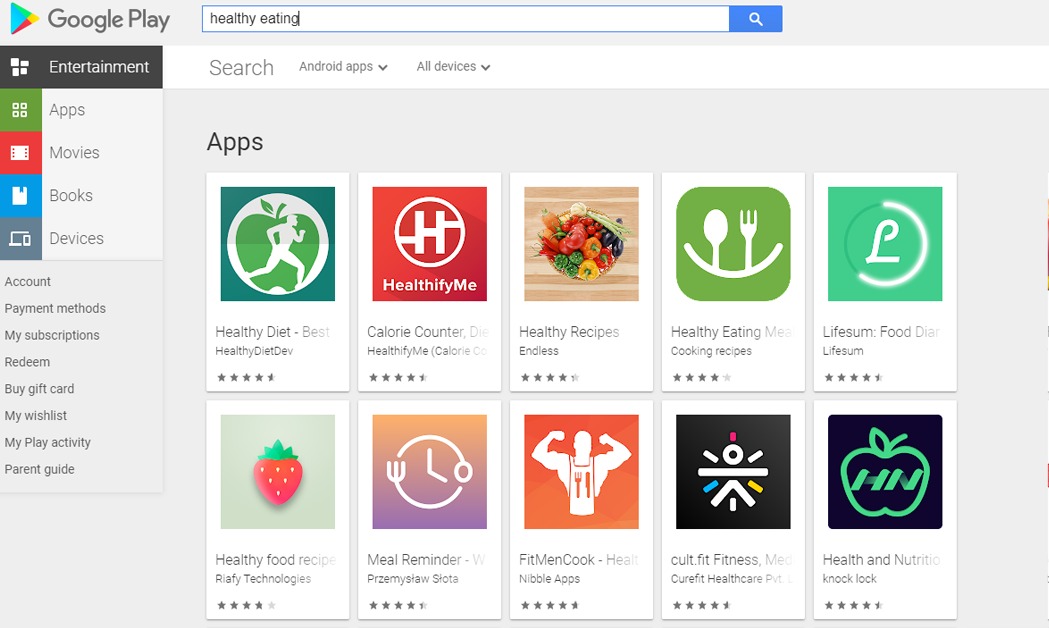 Application Subtitle (exclusive to iOS):
Include keywords in this section to increase the organic reach of your app. However, avoid repeating any keywords that appear in your main app title and conduct A/B testing for different variations of your app title and subtitle. Similar to the Title, you have
only 30 characters
to use here.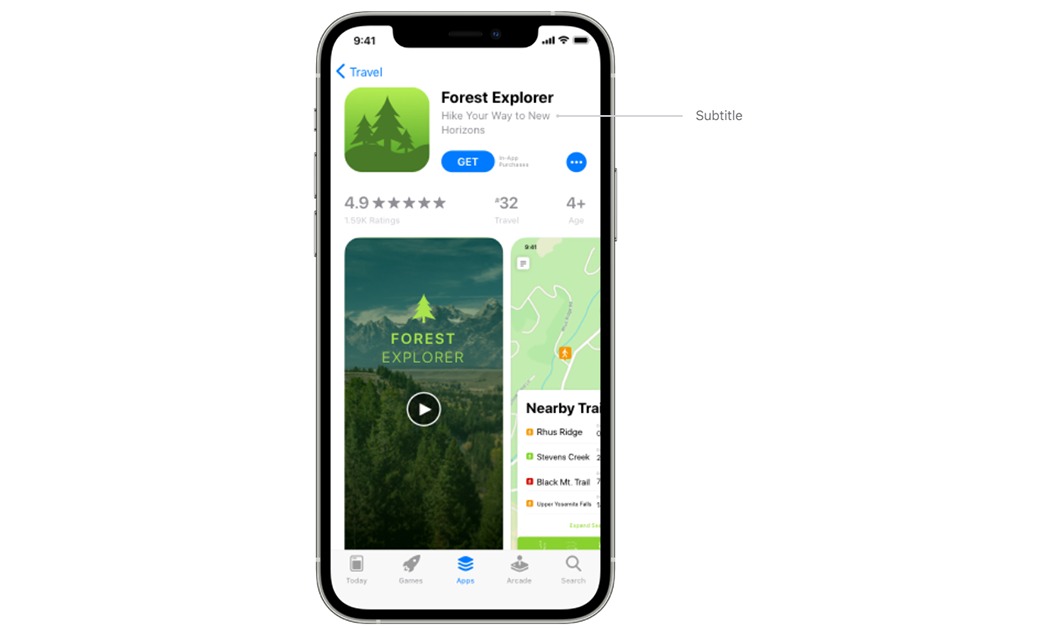 Application Keyword Field (exclusive to iOS):
Include any remaining priority keywords that you discovered during your initial
app store optimization
research and want to associate with your app in this section. Apple gives you 100 characters for keyword metadata with each keyword separated by a comma.
Application Description:
Typically the Apple App store ignores the description but Google Play uses it in its algorithms.
A description however is very important to users so don't ignore it. Also, remember that only a truncated snippet appears before the 'Read More', so make sure your most important information comes up high. This is also a good place to write about your app features. Another good tip is to look at the descriptions of your competitors at regular intervals to get insights.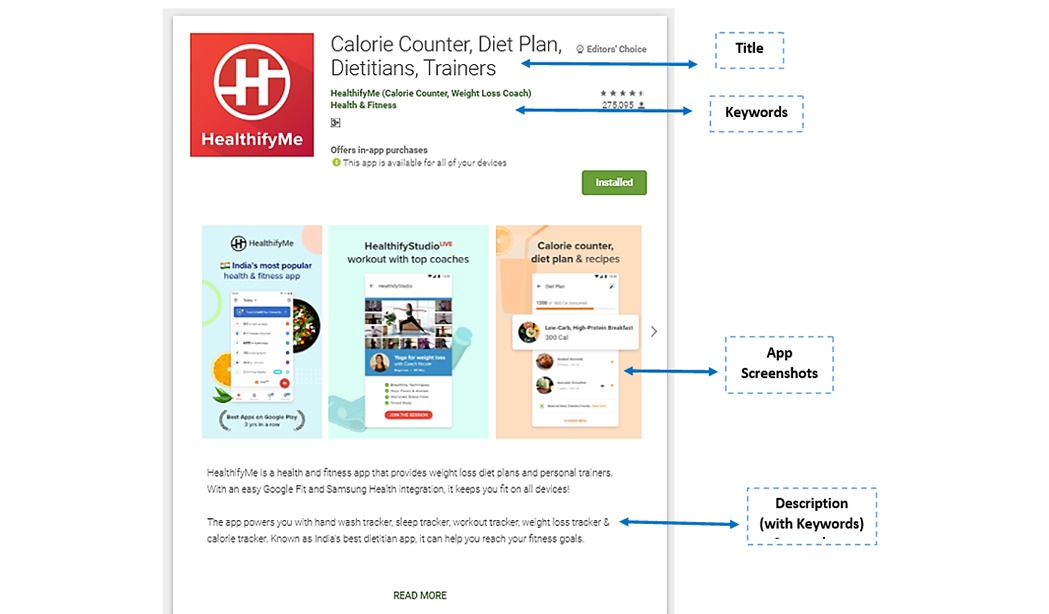 Also Read:
4 Mobile App Design Trends That will Continue Into 2022
Advanced ASO techniques  to boost app downloads
App store optimization is a continuous process, as your app matures there are many learnings that you will gain to improve your app's ranking and discoverability. Once you have launched your app, these are the advanced App optimization techniques that you should focus on.
1. Ratings and Reviews
The higher your app's positive reviews, the more you will gain. On both iOS and Android, the top-ranking apps have an average rating of 4 stars. The reason why rating and reviews are so valuable in ASO is that they are important to users, especially those unfamiliar with your services.
Here comes the tricky part – you want more ratings but not negative ones. Remember that unhappy users tend to write reviews, happy users rarely make the effort unprompted. So, you need to reach out to the happy users within your app. Encourage them to leave a review. Wait for them to have experienced your app and then reach out for an app store review.
Unhappy customers should be given an option within the app to vent their grievances and get quick remedial action.
2. Incorporate App Store Analytics 
Several powerful app store keywords analytics tools, similar to Google Analytics, are designed to aid your mobile marketing strategy. You'll be able to see how your app compares to the competition and improve your store ranking as a result. These app analytics tools are beneficial because they provide you with complex data on various metrics relating to your app. You'll be able to see where your app marketing is going wrong and what you can do to improve your app store ranking.
3. Create an eye-catching app icon 
Creating an appealing app icon will not help you rank higher but it will grab attention and when you are competing in a crowded marketplace, this becomes very important.
When creating an icon, keep a few things in mind: keep your design minimalistic. White is the most popular background color in both the App Store and Google Play. In fact, 38% of the top apps have a white background color.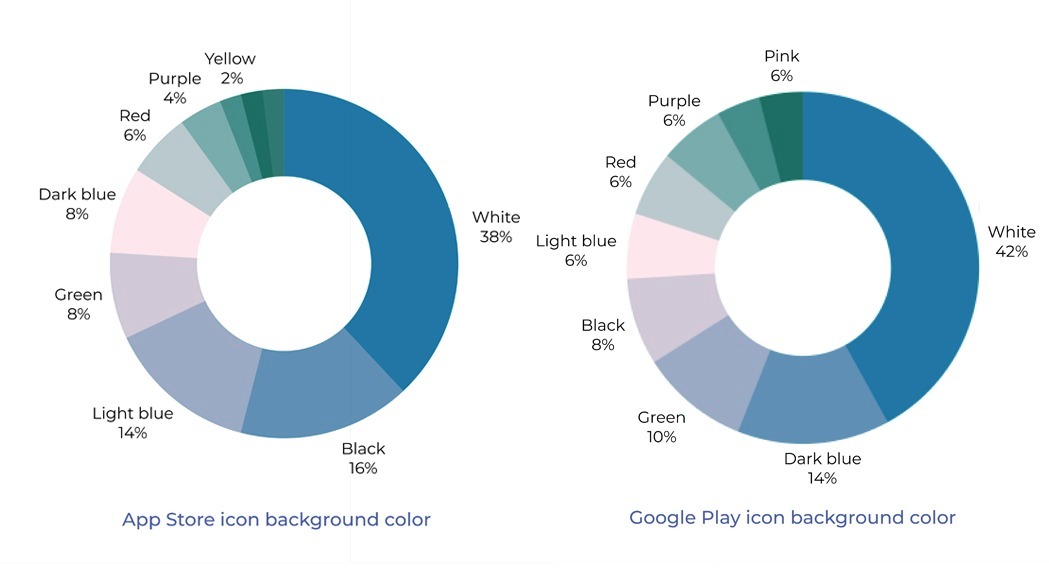 A  good tip to stand out from the crowd is to check what your competitors are doing and then design an app icon that is different. If that requires a colored background for the app then go for it. Here are a few icons that are proof that there is no normal.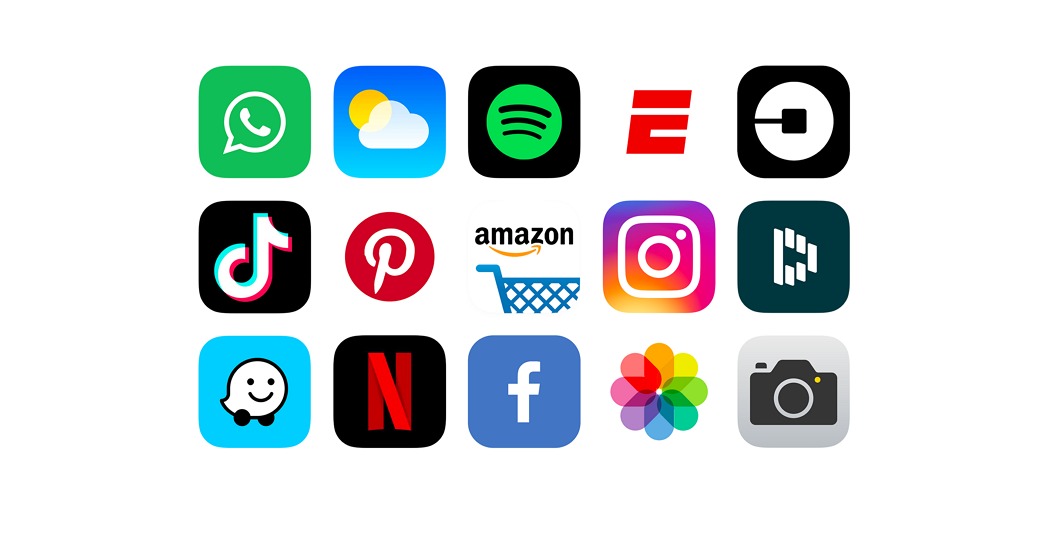 4. A/B Testing to the Rescue 
One of your best friends in optimizing your in-app elements is A/B testing. After creating your first app store listing, you will have to continuously optimize it. A/B testing is keeping the current app listing and creating another version of it. It's important to mention here that you should test for only one hypothesis eg. a different app icon or if adding a video can boost app downloads.
Tips for A/B app listing testing: Don't test more than one hypothesis at the same time. The two variations you test must have a significant difference. You can also test for adding or removing elements.
Keep in mind that the A/B testing experiment should be for at least 7 days. You also need to get enough traffic to each variation in order for the results to be effective.
Now to tools available to do a split test in Google Play and in the App Store.  The Google Play Console provides this option under 'Store Listing Experiments'. The Apple store has recently also introduced this feature.
Also Read: Top 5 UX/UI Tips to Instantly Improve Mobile App Experience
5. Localize Your App Listing
If your app serves multiple countries then you should take advantage of Google's localization feature. After you add your app to the account, you can also add languages and localized metadata. The App store also has a list of supported languages.
You can also use user acquisition performance report in the Play Console to see from which countries your users are coming from and localize for those countries. For example, if the primary language you select in the App Store Connect is English (and you do not provide any other language) then your app metadata appears in English for all countries. However, if you have specified other languages such as French, then if a user from France opens your app then the metadata will be in French.
Localization is a very effective tool in improving your app downloads.
6. Earn quality backlinks
Natural link-building tactics should be used to obtain backlinks from various sources. Relevant websites and blogs can help you reach out to your target audience. Popular forums like Reddit and Quora are good places to start building links. By Googling relevant keywords, you can quickly identify sites that would be a good fit for your content and learn more about your users' expectations. Partnering with influencers is another great way to build authoritative, high-quality backlinks.
7. Add appealing application screenshots 
In-app screenshots, like the app icon, can significantly boost app download numbers. They assist the user in visualizing their experience.
If you use a keyword in one of the first screenshot captions, your search rank will improve by up to 2.4 times. Place a screenshot of features and functions first, followed by branded ones in the App Store Screenshots. Also, consider including a short tutorial video that explains to users how to use the app.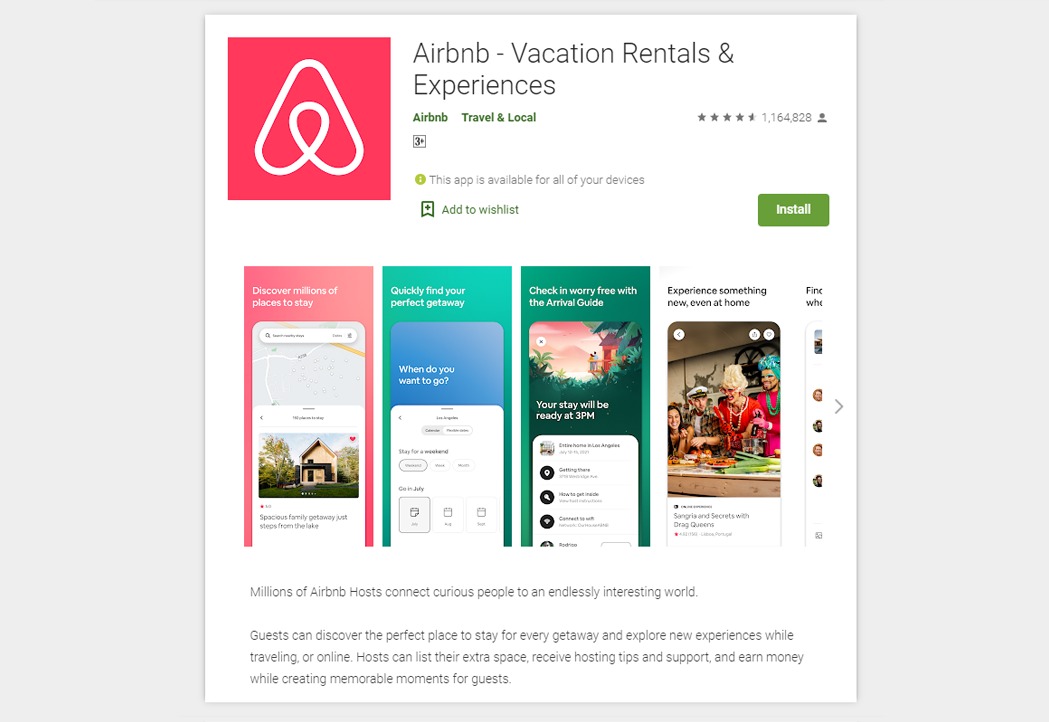 Small steps are the best way to tackle big goals
Don't be afraid to experiment with different titles, subtitles, and descriptions by changing the keywords. You'll be fine-tuning your ASO strategy regularly, just like with SEO, to see what works and delivers the results you want. To get the initial traction for your app, you should complement it with paid advertisement and social media promotions. Getting found organically is a challenge at first but once you implement the tips above, you should be well on your way.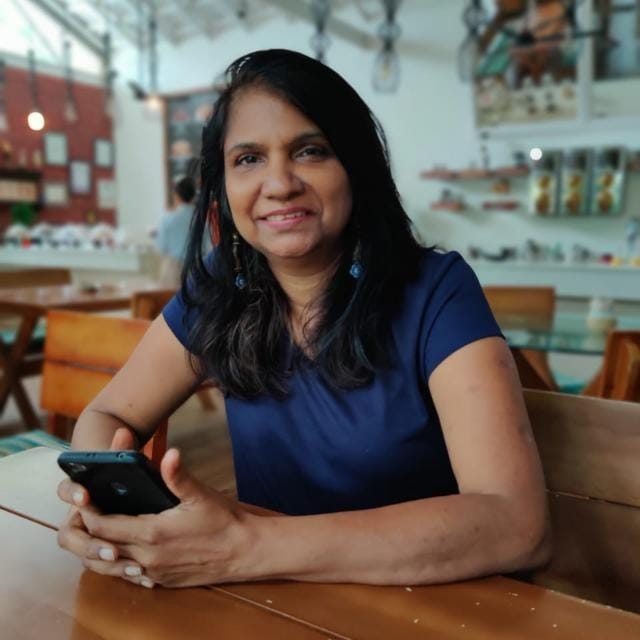 Karen brings her decades-long experience in content and digital marketing to helping global brands to showcase their expertise. When she isn't writing or caught up in being a digital marketing evangelist, you will find her passionately involved in animal rescues.