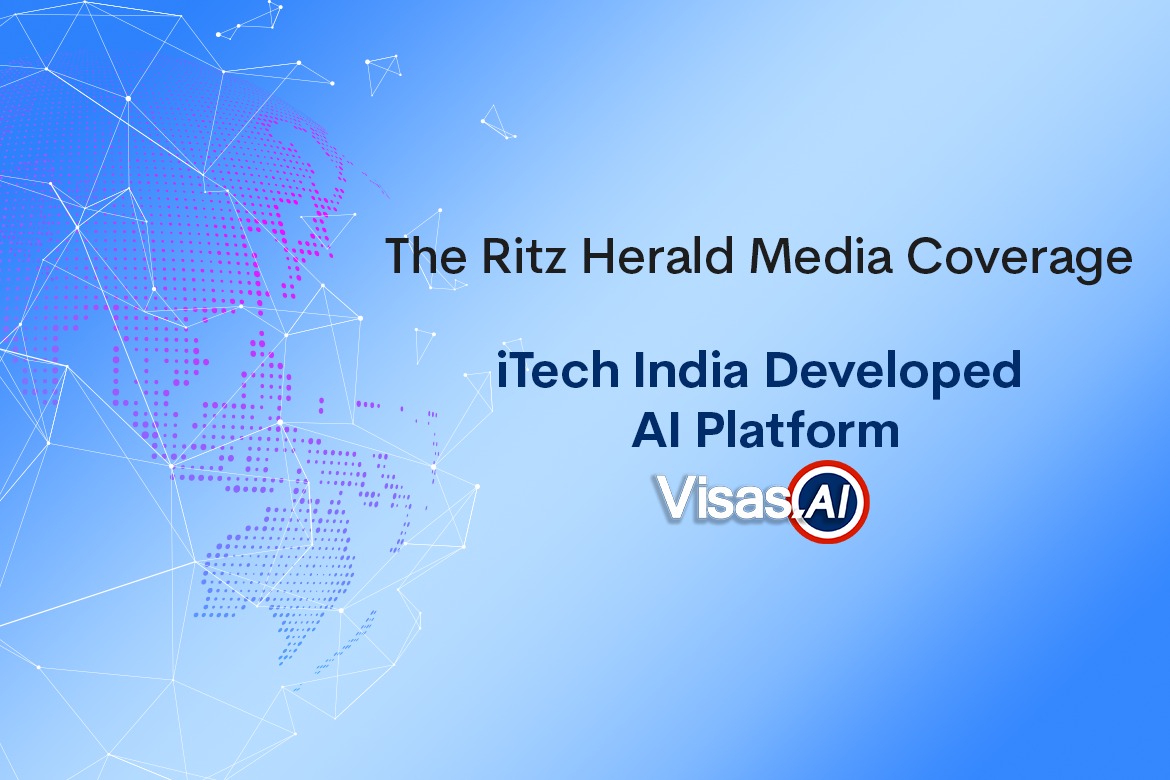 iTech India Managing Director, Navin Parthiban says the AI-powered solution developed for OnlineVisas, is the first of its kind for immigration law firms and immigration attorneys in the US.
Ritz Herald in an exclusive interview with 30-year Immigration attorney Jon Velie and CEO of OnlineVisas.com discuss the game-changing application of the Visas.AI platform.
The Ritz Herald is a North American business news network, headquartered in New York City.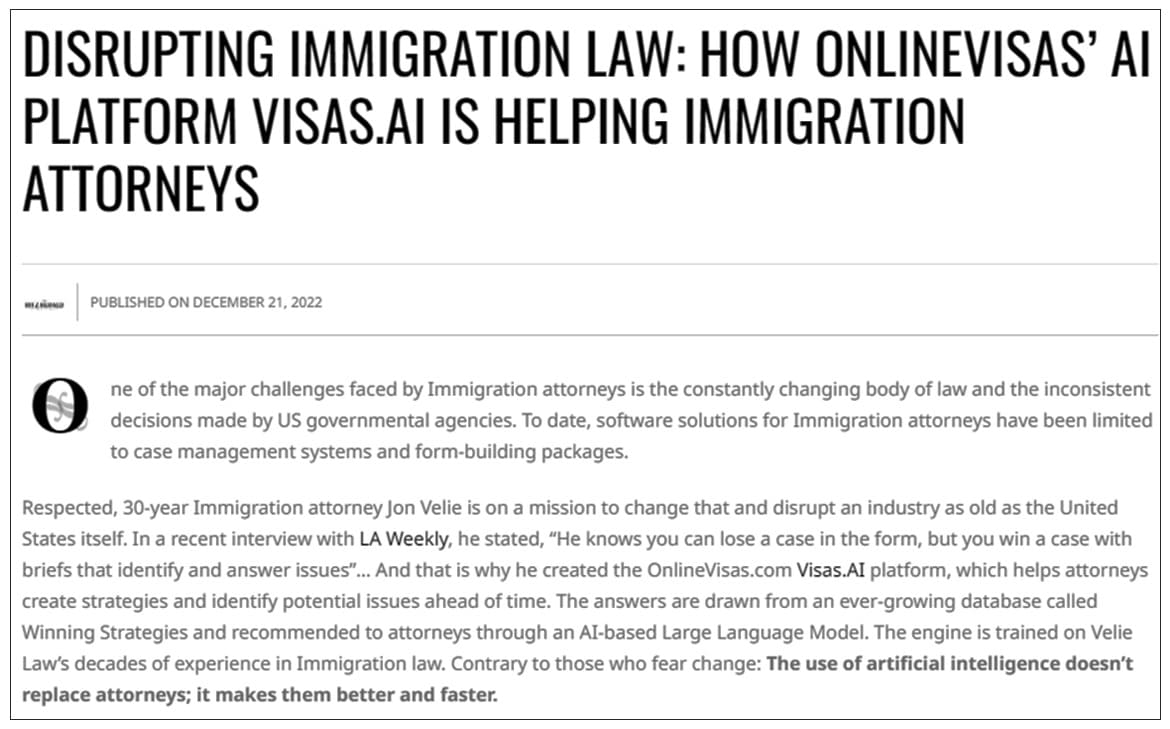 A short round-up of the interview with Ritz Herald
Immigration Attorneys in the US have major challenges because of the constantly changing corpus of law concerning migration as well as confusing decisions from US governmental agencies. This is the main reason why software solutions have till now been limited to case management and form-building packages. It is in this scenario that Jon Velie, the CEO and Founder of OnlineVisas decided to work with the iTech Development team to address this gap.
Jon Velie has a strong track record as an accomplished immigration lawyer and has extensive knowledge of the law's intricacies. Jon often handles extremely complicated issues at Velie Law Firm, where he almost always succeeds.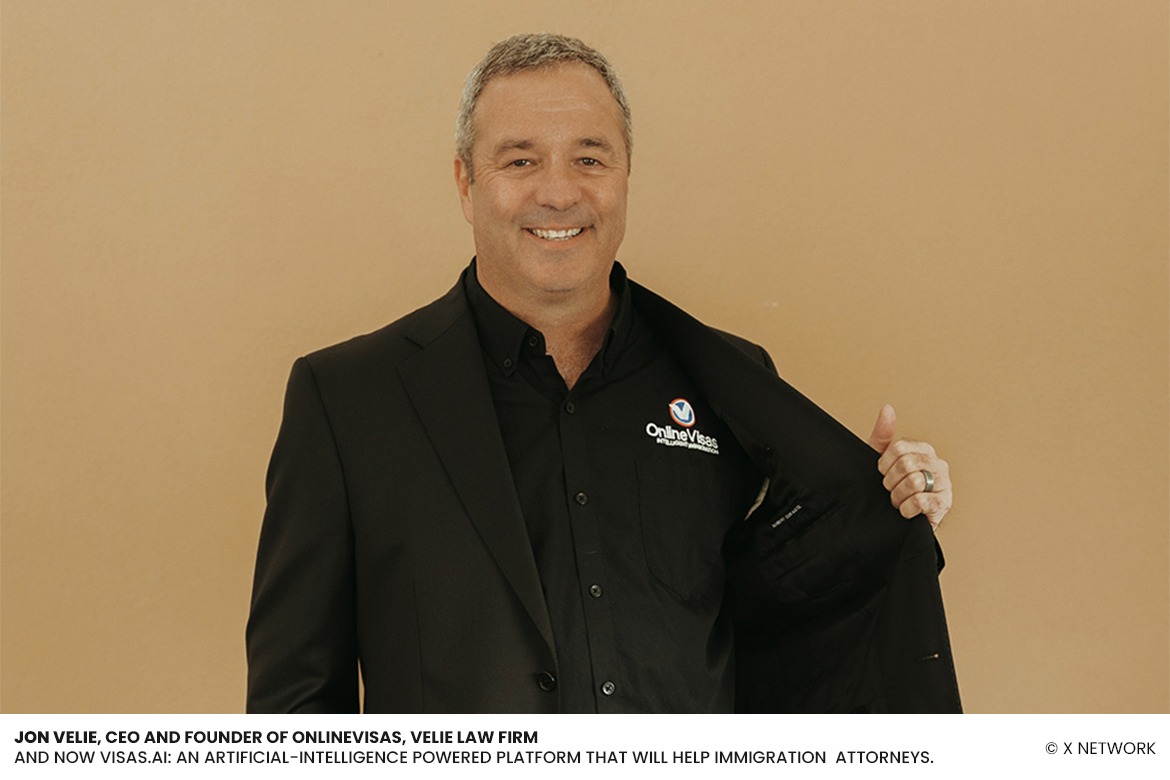 Velie Law Firm's outcomes in June 2022 serve as the ideal illustration of how technology can be used in a case study.
The company used Visas.AI to submit 460 H-1B visa applications for more than 100 enterprises in a month, including 70 H-1B requests in a single day. Compared this number to the previous full year's number – they were able to submit a total of 457 visa requests of all kinds for the full year.