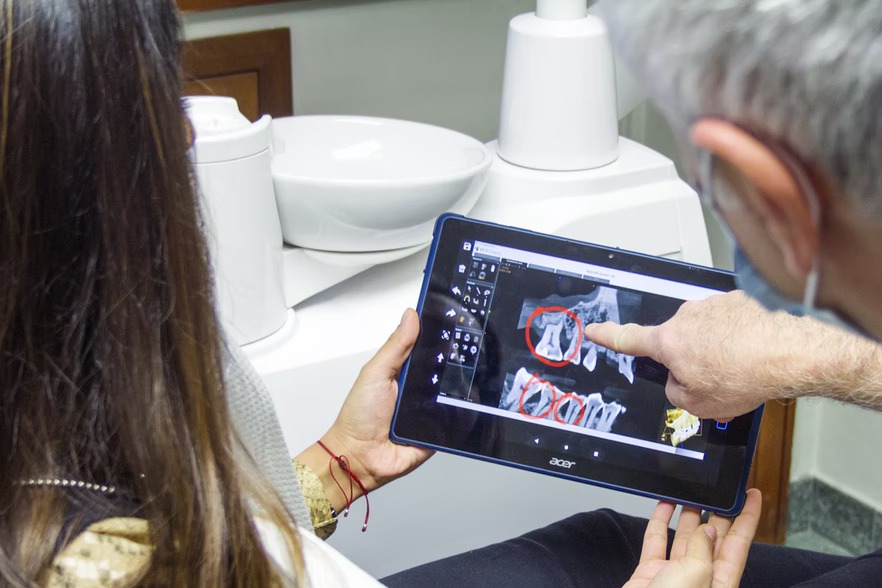 Your modern dental practice is using an out-of-date dental software program and you are in the market for a new one. Managing a practice when dealing with inefficient software can be the very devil. Before ditching the old and bringing in the new ,there are many things to consider. You need a dental practice management software that has the right tools to minimize mistakes and attract new patients and grow your market. Okay, that last two is too much to ask of your software even if it has all the bells and whistles. More realistically speaking, your software must support your growing practice.
There are dozens of dental software out there but not all are the right fit for your dental practice. It is quite like Cinderella's glass shoe, you know it is the best for you only when you actually demo it. The question then is what is dental management software and aren't all the same?
A quick checklist on features in dental management software
U.S. market held more than 88% of revenue share in 2020 for dental practice management software, on account of an increasing geriatric population suffering from dental problems.
If you haven't used dental software programs before you must be wondering what the fuss is all about. Simply put, it helps dental and orthodontic clinics as well as labs manage these routine activities
Scheduling appointments
Communicating with patients
Clinical documentation including patient charts and compiling notes
Billing patients and insurance companies
Staff scheduling and time tracking
Processing insurance claims
Processing payments (including credit card processing)
Sharing data about patients with other authorized providers
Security and HIPAA compliance
Reports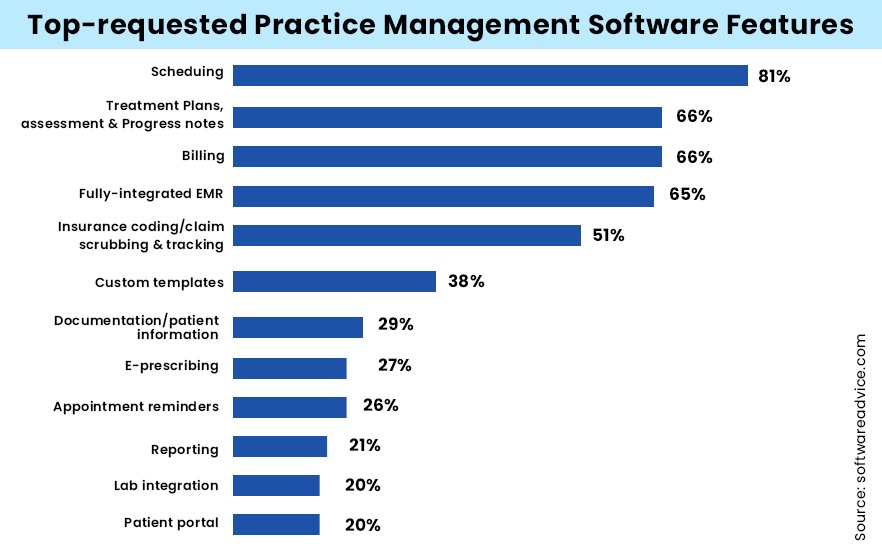 Dental software, also known as Electronic Dental Records (EDR) , has four main verticals – Clinical (EMR systems) , administrative (practice management), dental imaging, and patient engagement. The first two are the foundation of all good dental management systems. The others are value-add ons.
The dental imaging software provides practitioners with a platform to centrally store all dental X-rays and other images. The software will need to integrate with cameras and imaging technology. So, if it is an important requirement, it can be part of your one system. If you do not want to be locked into your vendor's imaging software, then look for a solution that provides a platform for easy integration with third-party imaging solutions.
Patient engagement software has the ability to integrate VOIP phone systems with your dental practice management software solution. The advantage this gives your front desk staff is that it can pull up the patient records whenever a patient calls. Of course, this also creates an awesome patient experience. Two-way texting, appointment reminders, telemedicine are other features offered by different vendors.
Also Read: 5 Ways Technology is Delivering Innovation in Healthcare
Beyond price, what to look out for when choosing dental software
There are a few factors that must be evaluated when choosing software. While you will need to find the best solution that fits your budget but balance that with the credibility of the software you choose. If it is to maintain a streamlined practice and help you get paid then it should be an investment that will bring dividends.
Doctors in the U.S. suffer a loss of approximately $125 billion each year due to poor billing and coding practices – Healthcare Business & Technology
1. Is it cloud-based dental software or proprietory :
Cloud-based and server-based are the two options currently available for practice management software. In cloud-based PMS all the data is maintained on the cloud and this makes it more cost efficient and the reason for its popularity. The data is backed up by data security centers. Since the solution is not restricted by a physical server, it can be accessed from anywhere. Further, a cloud-based dental practice solution can be easily integrated with other third-party cloud based solutions such as in telemedicine.
On, the other hand, Server-based solutions for practice management, While hosted on a network, the server is on-premise. Simply put, you will have to manage the servers for your patient data. The advantage for some practices is that it can only be used on premise and so it can be more secure. Of, course, if you are on a budget, the cost of purchasing software and hardware as well as having an IT-team in house, makes this an expensive option.
2. Is the vendor HIPAA compliant:
Your vendor or technology partner must be HIPAA compliant. To make sure you are choosing the best long-term technology partner, ask these HIPAA- related questions to them.
HIPAA rules can constantly change, do they have a process to keep updated?
Do they address HIPAA in their standard software contract?
How do they monitor security issues? How will their solution prevent unauthorized access to ePHI?
Also Read: How to Ensure HIPAA Compliance for Web and Mobile Healthcare Apps
3. Are you looking for a subscription or customized plan
: There are pros and cons to both. An off-the-shelf solution might be cheaper than a custom solution to start out with but the cumulative subscription costs will generally outstrip custom development and maintenance costs. Since, it is a pay-as-you-go basis, the software is ready for you to use as soon as you start the subscription. You need to be aware that you will need your own IT folks to do the integration with any of your existing systems. Also, since it is off-the-shelf, there usually little to no customization for your individual practice needs.
Custom practice management software, is a solution that is tailored to your needs and so will out-perform any subscription based solution. Most custom software vendors, can build a solution from scratch or can customize existing solutions to your requirements. However, this will take time, anywhere from 2 months for a MVP (minimum viable product) to 6-8 months. Many medical practices are hesitant due to a higher development cost but solutions like those from iTech are cost-effective and deliver on ROI in a record time.
4. What about integration with existing systems:
Will you be using any of your existing software? If the answer is affirmative then it must integrate seamlessly with your new dental management software. Generally the best option might be to use a unified EMR ( Electronic medical records or EHR) and practice management system from the same vendor as they are built using the same programming language and framework and so communication is easier. However, if you want to use your existing EHR system, then make sure that connecting software from different vendors is supported through API protocols. Similarly, if your diagnostic machines need to be connected to your PMS, make sure that your chosen vendor software supports it.
If you are looking to outsource practice management system development or want to know more about it, feel free to contact us. iTech is an HIPAA compliant organization , located in Addison, Texas with an offshore development center in India. This makes us a cost-effective as well as a reputed name in custom software development.