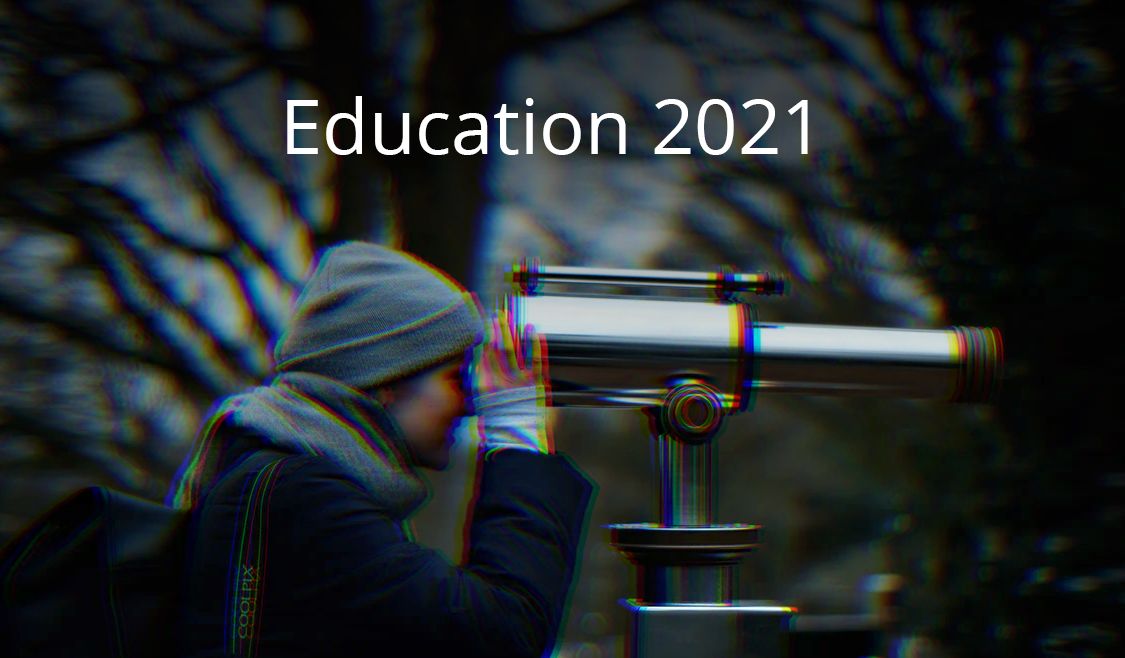 The year 2020 has brought about a dramatic change in education. For all we spoke previously about education trends in the 21
st
 century, not one of us could have imagined that the biggest disrupter would come from a virus. All over the world, everyone has directly or indirectly had to grapple with remote learning and its attendant challenges, either as students, teachers, parents, tech, management or policymakers. We are now having to consider how to manage safe school reopening.
One thing we do know is that education and the way it will be imparted has changed forever. Here are the 7 trends that we expect will shape the future of education in India.
1. Millions of children may not return to school
Only 8% of households in India have a computer and internet connection. Less than half of Indian households have at least 12 hours of electricity each day. The pandemic has thrown into startling contrast the socio-economic divide in education. While private schools and colleges are finding challenges in teaching online, schools that cater to lower income strata have few options to connect with their students. Compound this with the fact that households that have suffered economic shocks have made children even more vulnerable.
The huge gains in enrolment in the last 2 decades will see a shock drop once schools reopen. Education policymakers in the government will implement large scale catch-up programs to bring back children into the education system. Top priority will also be to reduce the learning loss that will have increased the gap between the rich and poor children.
2. Virtual classrooms will not go away
We have got optimistic news about COVID vaccines from Pfizer, Moderna and Oxford. However, distribution and availability will be a challenge as the whole world eagerly awaits. This means that virtual classrooms are here to stay for much of 2021. Even after the pandemic, as educational institutions begin to reopen, blended learning will continue to exist. Many parents might continue with virtual classes particularly at primary level. K-12 and colleges will have to reduce class size and so might alternate students that study in-person and remotely.
Also read: Make online classes easier with video conferencing as part of your LMS
 3. Better use of space
The Covid Vaccine might not reach all of us till the middle of 2021 or even later. Even after, there might not be a return to status quo and education spaces will not be the same again. Change is inevitable whether big or small and reimagining learning spaces is inevitable.
In the short-term, existing classrooms will need to accommodate less children and this will lead to repurposing spaces such as canteens, libraries, auditoriums etc. Age appropriate graphics will need to be added to remind students to wash their hands and maintain social distancing.
Some schools will also bring in touchless bathrooms as well as contactless access to all rooms.
New construction will see emphasis on interiors being more flexible with provisions for foldable walls and movable furniture.
 4. Online education will be a $2 billion industry in India
Our education system still relies heavily on print text books but the pandemic gave an instant flip to digital learning. While traditional teaching methods will continue, it will be augmented by digital learning resources.
Edtech solutions like Byju's (considered the most valuable edtech platform) saw its enrolment jump by 25% to 50 million during the pandemic. The platform supplements class room teaching by using video content to explain primary and secondary school curriculum. Byju's success will see after-school coaching take a digital trend with more one-to-one coaching online that will also minimize social exposure.
India has over 260 million students and education is multi-layered. Formal education is through schools and colleges. Informal education is through coaching classes, online test preparation as well as online multimedia and technology courses. The informal education sector is expected to grow with more edtech startups entering the fray.
Online education in India is expected to grow to $1.96 billion by 2024.
5. Technology will help make learning personalized
 Brick and mortar educational institutions are safe places where children can learn social skills along with academic syllabus and the former is where virtual learning has its biggest drawback. But schools will evolve to learning spaces rather than just teaching spaces.
Data based technologies driven by AI and Machine Learning will give teachers the ability to provide "personalized learning" based on each student's progress as well as individual problems.
Imagine a classroom of 30 students with one teacher, slow learners or the quiet ones might not get the same attention. Now imaging the same class with 10 teachers i.e. each teacher concentrates on just 3 students. They have more time to work with each child and look at opportunities for each. To grow.  Now technology will be those extra teachers.
Technology will be used to observe and calibrate data that will not only help to deliver content in more easily understandable forms for each child but will also recognize certain patterns or conditions that will require more support.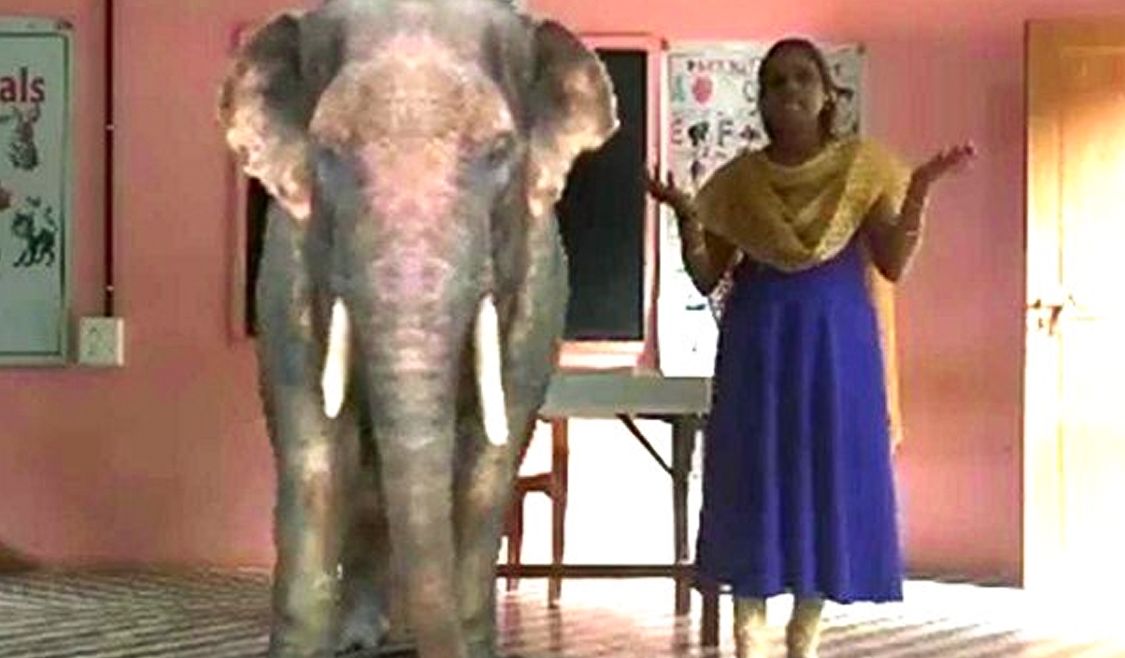 Augmented reality in Kerala classroom (source: The Hindu)
6. Operational functions will go fully digital
Teachers and students had to quickly learn how to use presentation tools like Zoom and Webex.  Schools have also had to quickly get their operational and administrative functions online as well. Teacher allotments, time tables as well as payment transactions for student fees and salaries have all become digitized. While many schools and colleges already had computerized systems to keep student data, the pandemic has pushed them to make a shift from tech-assisted to tech-first. Education ERP for online admission and fees payment were the first modules to be implemented. This trend to become fully automated will continue with higher adoption of Student information Systems (SIS), Library management, Hostel management etc.
Also read: How educational institutions can control costs by using asset management software
 7. Upskilling for the future
The global pandemic has had an impact on the way we work and live. According to a Mckinsey global survey 2020, 87% of corporates surveyed said that there was a gap in skills in their workforce.
With unemployment figures reaching a record high during the pandemic, upskilling is a necessity for both freshers looking to enter the job market or experienced professionals that want to stay relevant. The pandemic has shown the convenience of upskilling from coaching by experts through the digital platform.
eLearning platforms have seen a positive trend in enrolments during the pandemic and this will continue. They provide convenience to study from home and at times convenient to both working professionals as well as students. Udemy and Upgrad have numerous traditional courses like ML and Data Science. Non -traditional courses like content writing have also seen growing popularity along with soft skills like communication and presentation.
Online reskilling and certification market is projected to reach INR 93.81 billion by 2024.
Gone are the days of row upon row of classroom furniture filled with students and a teacher gamely trying to hold the attention of the class. The year 2020 will herald in many changes in the way education is being imparted. Technology will work alongside teachers to make learning more engaging and impactful.