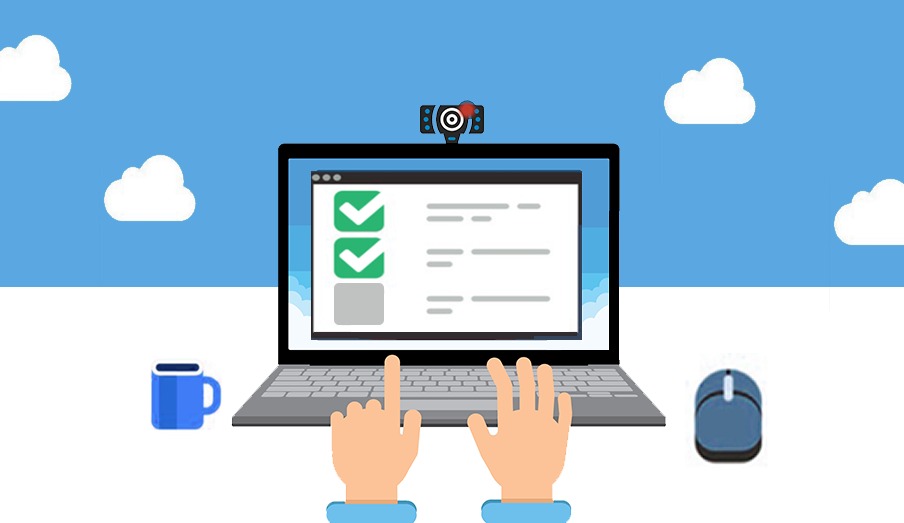 Necessity is the mother of invention. In this case, the pandemic has forced schools and colleges to quickly adopt new methodologies. Educational institutions that were long wary of digital technologies have quickly moved to online teaching. There have been hiccups, especially when it comes to supporting lessons with online tests.
While Zoom and other video conferencing software have come to the rescue for students and teachers, conducting online tests is not easy. Many open source online exam software providers in India are available who can provide solutions that is quick to implement. However, the best online exam software must address challenges of remote proctoring to ensure fair testing.
TL;DR
Top 3 Techniques to ensure online exams are secure
Securing student browsers during an online test
Remote proctoring and student authentication
Data encryption to prevent unauthorized tampering
1. Secured Browsers
The biggest apprehension whether it is a high-stake examination or a class test is to have a hassle-free exam environment that has a low risk of unfair practices aka cheating. One of the ways to maintain the integrity of testing is by securing the browser. This essentially means that when a student starts an online test, their browser gets locked i.e. all other browser windows and tabs get deactivated till the student submits the test. It also prevents other applications like screen capture or recording software from running in the background.
Web-based lockdown browsers can convert any remote system into a safe workstation. It restricts a student's ability to access any online sources thereby making examinations, whether it is a class of 50 or thousands, exceptionally secure and reliable.
Also read: Online examination software case study
2. Proper Authentication
The biggest challenge that educational institutions have with online tests is that it brings new ways of tricking the system
Impersonation i.e. someone else taking the test f