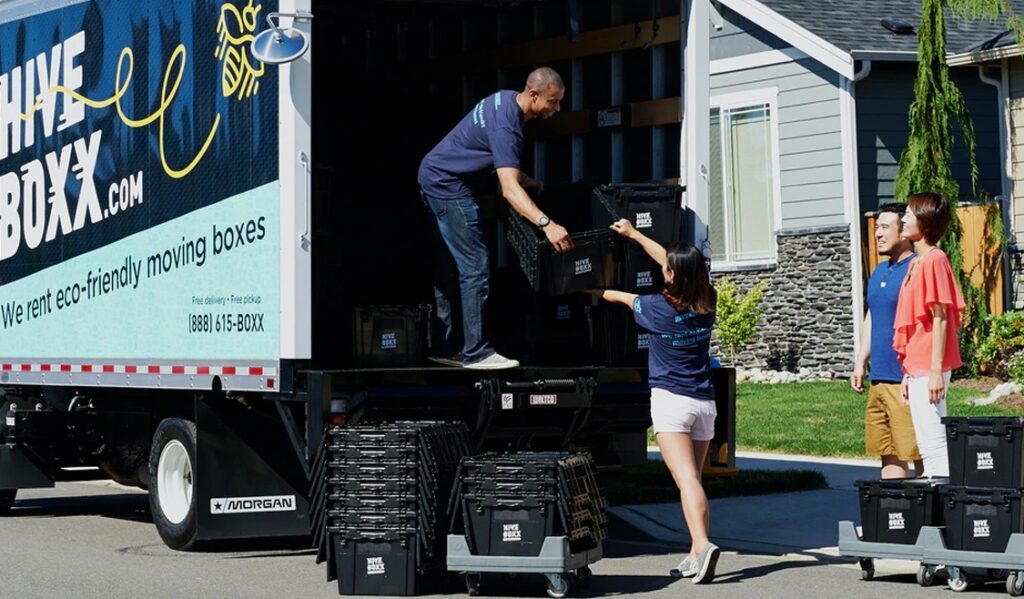 2020 was certainly one for the history books. Of all the changes the pandemic and lockdown brought about, one of the most enduring impacts is in the way we work. Businesses across the world were forced to shut down their physical premises and each employee's home became an extension of the workplace. This sudden change meant that companies that had for long been on the fence about revamping their software were forced to make quick decisions.
Revamping is not for just moving on-premise legacy systems to the cloud but it could also involve rehosting to another cloud provider or splitting your applications to a multi-cloud structure.
However, the one factor that has hindered businesses from making the leap has been the time and effort required to transition from an existing system. There are a number of ways to make this transition. Businesses can rebuild the platform from scratch, re-platform the application, and so on. But if speed and ease of transition are the most important factors, one method stands out: lift and shift migration.
What is Lift and Shift Migration?
Lift and shift migration require minimal changes to the existing code and applications. In this approach, data is simply 'lifted' from the legacy system and 'shifted' to the cloud. Imagine a crane lifting a trailer from one lot and setting it down on another. That's, in a very simplified nutshell, how lift and shift works. There are no changes to the existing workflows, accesses, authentication processes and data sets. The obvious benefit of this technique is that businesses will not have to redevelop their applications or rewrite codes. This will enable them to make the transition to the cloud faster and with minimum downtime.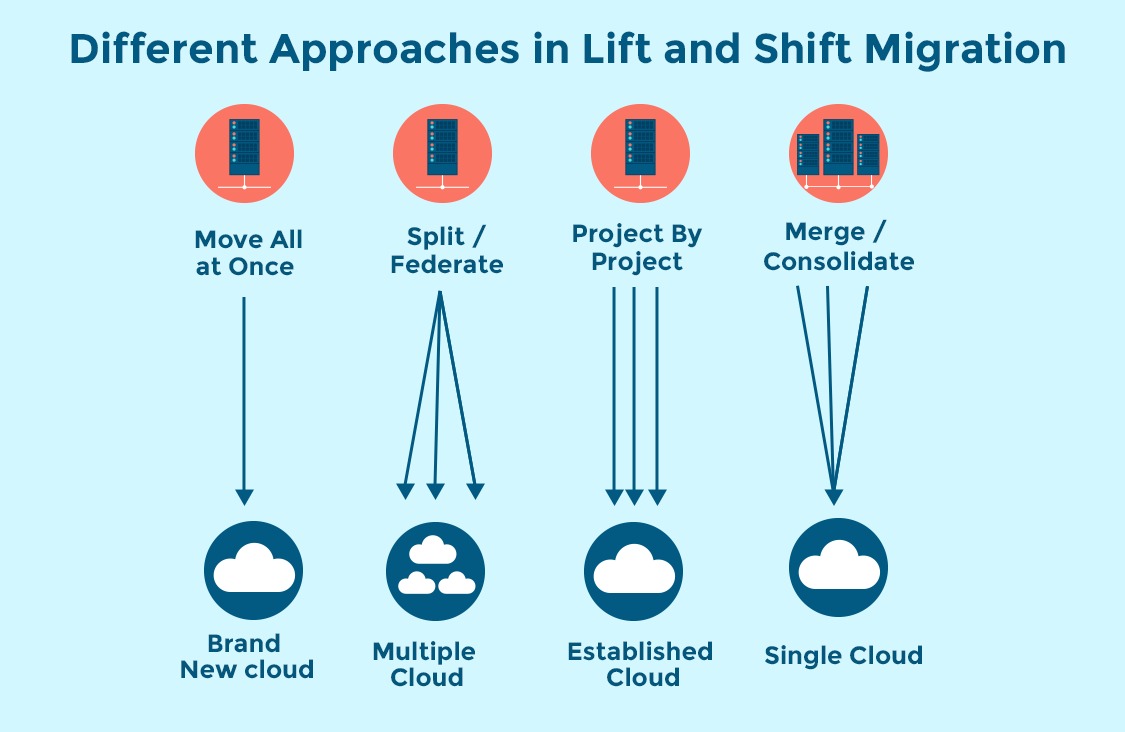 Also read: 7 Legacy System Modernization Approaches
Why should you consider the lift and shift approach?
If you are evaluating the best options for your transition to the cloud, the lift and shift cloud migration technique could offer several key benefits.
1. It's the fastest migration option
The lift and shift approach is undoubtedly the fastest way to move from a legacy platform to the cloud. If you are on a tight timeline and need to get your operations up and running on the cloud as soon as possible, it might not be possible for you to give your existing system a major makeover. You should, however, note that this method isn't a completely 'plug-and-play' option. You still need to factor in time to extensively map out your current system and workflows and set in place a plan to make the migration. But despite taking this into account, the lift and shift cloud migration approach will still almost always work out to be faster than other approaches.
2. It is comparatively cost-effective
Working out of the cloud can save you money on maintenance and security, but the actual transition itself can be a very expensive affair. If you were to recode your applications or replatform the system, you would need to deploy extensive internal resources to complete these tasks. In some cases, you might even have to engage with external experts or deploy software tools to facilitate the migration. A lift and shift approach can help you avoid these additional expenses. Since there's no actual change to the applications, there's minimal IT support required.
3. It is the least risky migration option
In any migration process, a loss or corruption of data is definitely the worst-case scenario. The lift and shift cloud migration technique might be the best option to mitigate such a situation because it does not require extensive re-engineering of current systems.
Re-platforming or rebuilding, by contrast, requires reverse engineering of the current code and applications and then creating a new system to replace it with. There is a lot more room for error and they may not be the best options for the risk-averse.
Also read: How businesses use ML to improve processes?
Should you deploy the lift and shift cloud method?
The lift and shift technique is quick and effective, but it might not be the right method for every business. Here are three questions to ask yourself before leveraging this technique.
1. Am I looking for a long-term solution?
Lifting and shifting your existing application is a good option if you are looking for a quick-fix solution and are bound to tight deadlines. However, you cannot put off modernizing your applications and code indefinitely. In order to take full advantage of the features of the cloud, you will have to rebuild your applications with updated code sooner or later. But this does not mean you should do away with lift and shift completely. An effective middle ground is to use lift and shift for the short-term benefits, but also update your code in phases for the long-term benefits.
An effective middle ground is to use lift and shift for the short-term benefits, but also update your code in phases for the long-term benefits.
2. Do I have several in-house applications?
Custom-built applications can be harder to lift to the cloud because they're built specifically for the legacy software. They may either be completely incompatible with the cloud or may have limited functionalities in the new environment.
If a number of your processes are carried out on in-house applications, then the best method may be to recode them. This may take a little longer, but could result in higher efficiency down the line.
3. Am I ready to overhaul my IT department?
This question isn't just true for lift and shift, but for any cloud migration plan. Moving from an on-premise system to the cloud requires your IT department to transform along with it. Its roles and capabilities will have to adapt to the new system and rethink many processes that they've been using for years. The cloud also offers several benefits to your IT team – the flexible new environment provides ample room for innovation and creativity. At the same time, a failure to change processes along with the migration can lead to inefficiencies and higher costs down the line. If you feel you aren't ready for such a drastic change, then you might not be able to take full advantage of the benefits that the cloud promises.
Lift and shift can be a great way to reap quick benefits of cloud migration, but it does need to be undertaken carefully and after serious consideration. Despite it being a comparatively simple technique, you still need to evaluate the best cloud hosting providers, prepare your internal teams and create a detailed action plan for the best results.
If you're considering a migration to the cloud environment and have questions on which approach will work best for your business processes, speak to our team of experts